Archived Opinion
Back-to-school season is upon us
Wednesday, August 17, 2022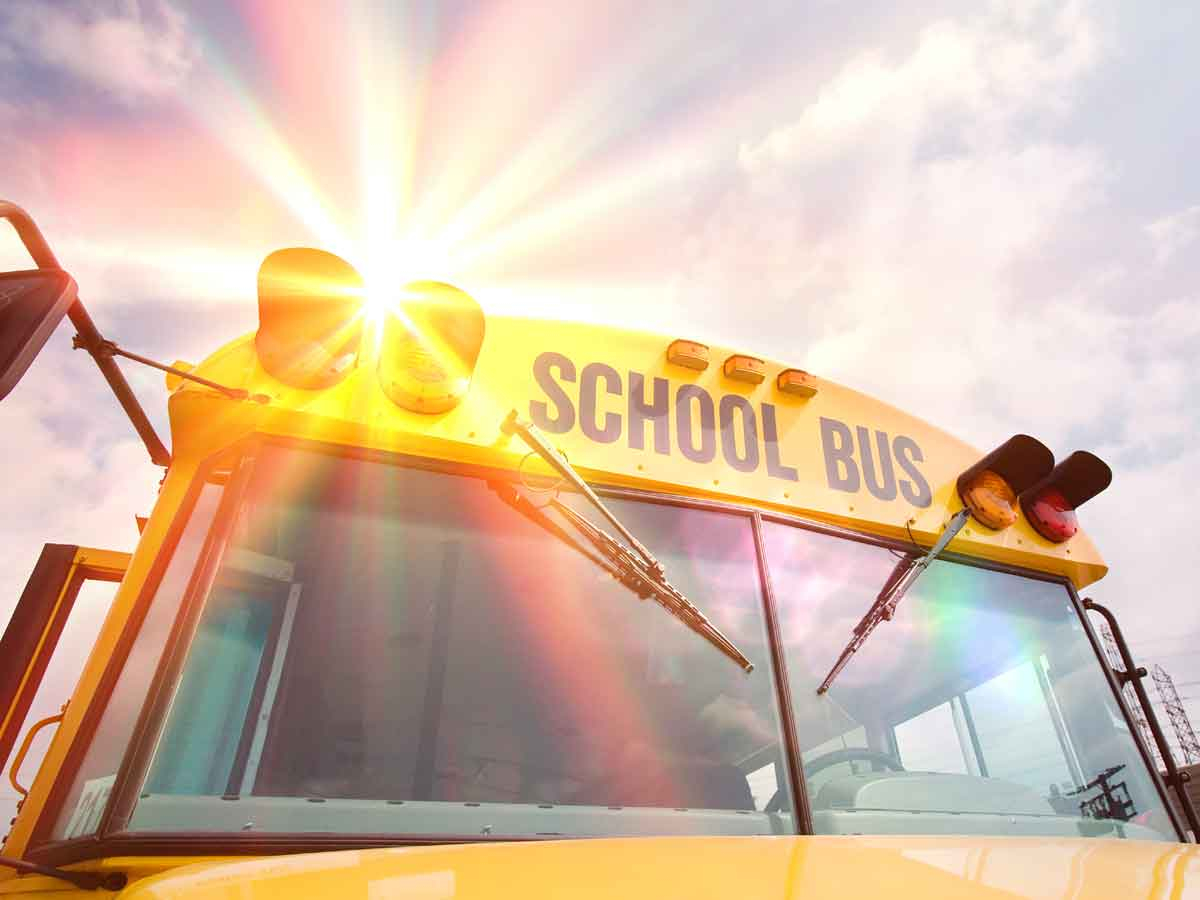 In May my boys were counting down the days until school ended; now, they are counting down the days until school begins. It's intriguing what summer vacation can do to a young mind.
Numerous school systems across the country are opting for year-round schedules, but in my opinion, there is something forever magical about summer vacation. Logically, I understand why year-round school is successful and how it helps prevent the backslide in learning that inevitably occurs during eight or more weeks away from school.
Nonetheless, the sensations evoked by a slow-moving, humid summer are unparalleled. Hours upon hours for kids to play with neighbors, watch movies in the middle of the afternoon, shoot basketball in the driveway, take dogs on long walks, make handmade jewelry or sew, draw for hours on end, create imaginary worlds with forts and superhero figurines, or work jobs to earn money for a first car or a first date. The list goes on and on.
Years ago when I was a middle school language arts teacher, I learned that life experience is a significant component of reading comprehension. It's challenging for children and adolescents to fully understand a story in a textbook or novel when they have no connections.
For instance, if a student is reading a descriptive scene about a beach, the neurons fire harder when the reader has been to a beach in real life and can vividly imagine the sounds of seagulls, the feeling of sand between the toes and the exhilaration of jumping waves. Their comprehension of the story is more meaningful. This is why travel, art, day trips, deep conversations and rich experiences are so important for young, developing minds.
Last night I scrolled through all of our summer photos and, wow, what adventures our kids have had. From sports and overnight camps to Wilderness Trail and beach trips to days on the lake and simple evenings at home playing foursquare and board games to big adventures in places like D.C. and Boston, the kids' minds have expanded and purposeful, long-lasting connections have been formed.
I understand that all children do not have the means or people in their lives to have a full, robust summer vacation. This is why subsidized summer camps and programs like Big Brothers, Big Sisters of America are imperative. When I was teaching, it was obvious how a lack of life experience could negatively influence a students' understanding of a written story.
Both of my parents were educators, and so every year during the back-to-school season our house was abuzz with excitement, anxious preparation and a familial shift from slow and easy summertime mode to crazy and hectic school-year mode. My mom, sister and I would venture to Roses and elbow our way through the aisle to find a new backpack and that perfect Trapper Keeper. We would then visit the Asheville Mall to pick out that coveted first-day outfit.
Now, I'm helping my kids check items off supply lists, get haircuts, pick out shoes and find a cute shirt that's worthy of that all-important day. Although much has changed since I was a kid, the feelings surrounding a new school year remain the same. The elation over seeing all your friends, going to football games and getting to know your new teachers persists despite the world changing and evolving.
As a child of educators and a former teacher myself, teachers are always on my mind in August. Today's education profession is harder than ever. It is not an easy career physically, emotionally or financially, yet these individuals go back to their classrooms year after year. There can be only one reason for this. They truly love kids.
Teachers impact our students in profound ways, far beyond maps and equations and dissecting sentences. Future astronauts, Olympians, composers, neurosurgeons and world-renown architects are sitting in classrooms learning from teachers, attending sports practices after school and marching with the band.
When I think of the profound effects my boys' teachers and coaches have had on them, I get emotional. Teachers are a significant component of every child's village, and I hope they are valued by all as they should be.
Time is one of life's most valuable treasures, and summer vacation offers our children and teens time to try new things, see novel places and figure out who they are as individuals. I hope the young people in your lives have had a wonderful break from school. As the buses start rolling and the bells start ringing, let's collectively be with all of the students as they embark on new beginnings, but perhaps more importantly, let's be sure to appreciate all the incredible teachers who, day in and day out, inspire our children.
(Susanna Shetley is a writer, editor and digital media specialist with The Smoky Mountain News, Smoky Mountain Living and Mountain South Media. This email address is being protected from spambots. You need JavaScript enabled to view it..)