Latest
Tribal Council approves referendum for cannabis vote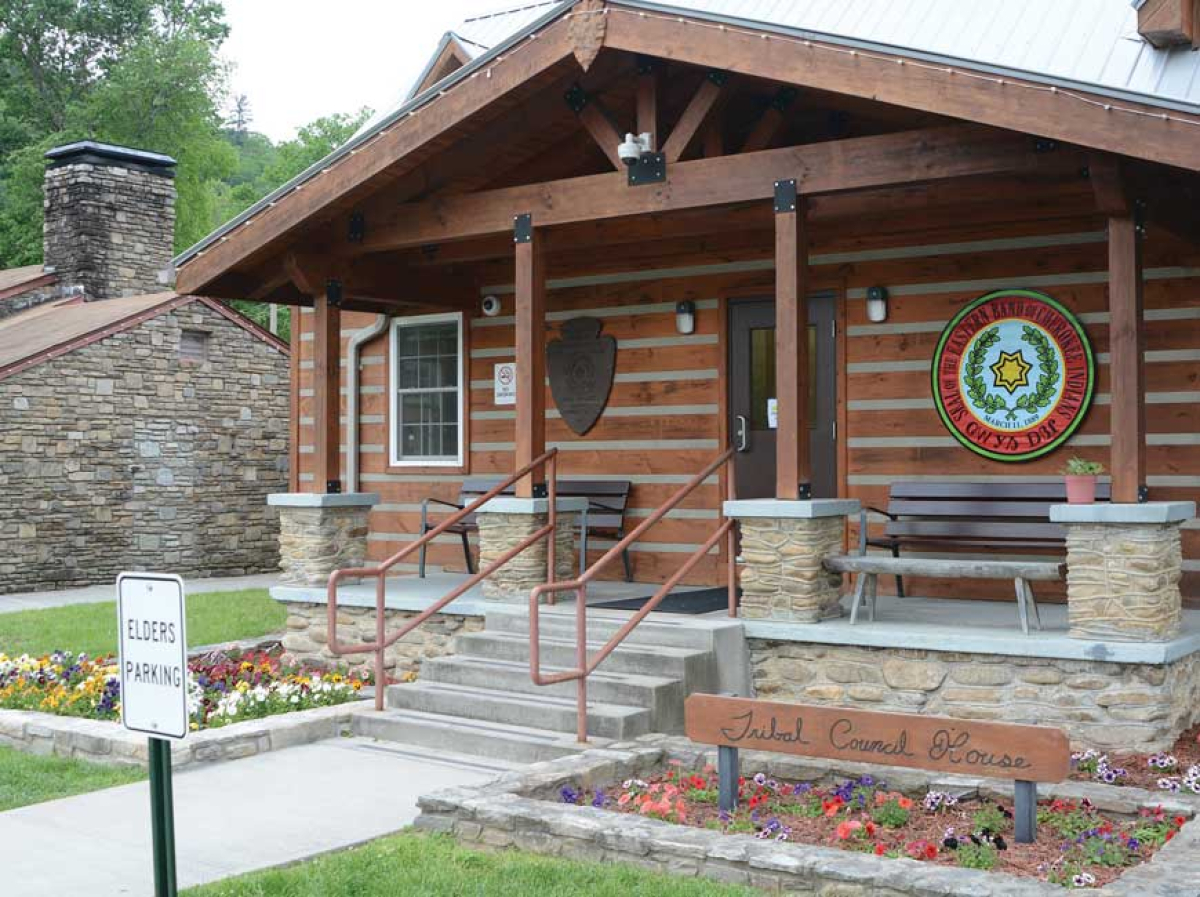 After a narrow passage in Tribal Council, the September ballot is expected to ask Cherokee voters whether they support legalizing cannabis use for adults 21 and older.
A "yes" vote would not automatically make the drug legal but would require Tribal Council to develop legislation regulating the market.
"The states that have cannabis, their people have gone to referendum and overwhelmingly voted it in," said Big Cove Rep. Teresa McCoy, who submitted the resolution. "Colorado don't ask anybody for money anymore. From my Council member perspective, I know what's going on financially here. And we had an opportunity right down here in our own community, that our own people are working at, who understand the medicine, who understand the job. They understand that they can have a career at this. They understand that they're able to feed their families."
While nobody around the horseshoe voiced opposition to someday legalizing recreational cannabis use, several had concerns about the wording of the question and the timing of the referendum. Tribal Council had anticipated that the state legislature would pass a bill legalizing medical marijuana this year, but it doesn't appear as if that is going to happen during this session, multiple members said. That delay stymies the tribe's current medical marijuana enterprise and raises questions about its ability to expand to recreational.
"We had anticipated the dispensary piece to be open based upon the passage of the Compassionate Care Act at the state level," said Wolfetown Rep. Mike Parker. "That now is going to be pushed to next year at some point."
Wolfetown Rep. Andrew Oocumma wondered if McCoy's resolution was the best way for Council to get the information it needs to make an informed decision on the cannabis issue. Because there was no specific proposed legislation tied to the referendum, he said, it was in effect an opinion poll with "yes" and "no" as the only options. He said he'd like more information as to why people feel the way they do, which wouldn't be captured in election results.
"I want to make sure that the Cherokee people out there have an opportunity to put this in play or not put it in play, but I think the more information we gather from personal opinions and whatnots, I think that would help us lead the charge a little bit better," he said.
Painttown Rep. Mike Stamper pointed out that Tribal Council has had trouble funding the medical portion of its cannabis enterprise and questioned whether the timing was right to consider expanding the market to recreational use.
"I do fear that the immense support to push to get us into a deeper market that we don't really have the financials to support right now would be overwhelming, and it could cause some fiscal issues down the road," he said. "So with that in mind, it would be best not to give this question until we're at a point to where we can financially support a recreational program. Right now were just trying to get medical off the ground. I'd like to see where that goes before we proceed any further."
Yellowhill Rep. T.W. Saunooke said that medical cannabis would be the "soft opening" to get the cannabis enterprise going while the tribe did the backend work necessary to launch the adult use side later. Vice Chairman Albert Rose added that a successful referendum vote would not require immediate expansion into the recreational market but that it would put the tribe "one step ahead" in that sector.
Qualla Enterprises General Manager Forrest Parker said that the adult use market has the potential to be enormously successful and that, if its profits were distributed according to the per capita model used by the tribe's casinos, the distribution "would potentially far exceed year one through five of anything that we've ever seen before."
"The revenue from cannabis as it pertains to the revenue Qualla [Enterprises] brings in is directly tied to the number of people that can legally walk in and buy the product," he said. "Adult use obviously drives those numbers."
The resolution passed with a weighted vote of 57-37. In favor were Chairman Richard French, Snowbird/Cherokee County Reps. Adam Wachacha and Bucky Brown, Birdtown Rep. Boyd Owle, Yellowhill Rep. T.W. Saunooke, McCoy and Rose. Opposed were Yellowhill Rep. David Wolfe, Parker, Oocumma, and Stamper. Painttown Rep. Dike Sneed was absent.
The resolution now goes to Principal Chief Richard Sneed, who under tribal law has 30 days to decide whether to sign it, veto it or allow it to go into effect unsigned. However, the deadline for the EBCI Board of Elections to order ballots for the upcoming election falls inside of that 30-day window. Sneed's office said he plans to ratify the resolutions ahead of the Board of Elections deadline.