Latest
Cannabis funding vetoed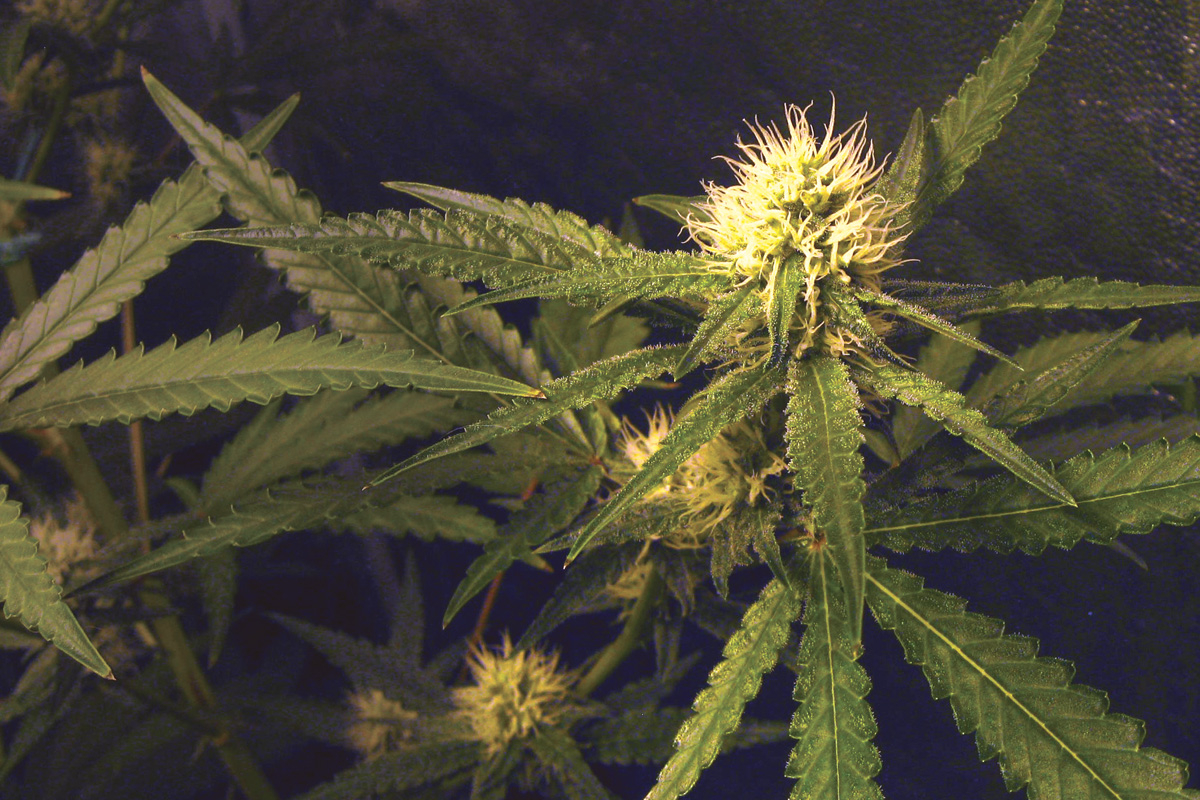 UU Upholding a veto from Principal Chief Richard Sneed, on May 4 the Cherokee Tribal Council reversed an April decision that allocated $64 million to the tribe's medical cannabis business. In his veto letter, Sneed expressed concern that the funding decision could jeopardize the tribe's casino business and called for a "full accounting" of the $31 million already provided before giving the enterprise more money.

The business, Qualla Enterprises, asked Council for $63 million in December 2022, but concern about potential repercussions from the National Indian Gaming Commission, which forbids use of gaming dollars to fund cannabis operations, caused Council to appropriate only the $10 million it could identify from funds not tied to gambling proceeds. Over the following months, Qualla Enterprises and Tribal Council went back and forth about how to gather the rest of the funding.

On April 6, Tribal Council approved an additional $64 million, ostensibly marking an end to months of uncertainty for the LLC. The money was to come from the tribe's investment accounts and its general fund. Attorney Darian Stanford of Sovereign Solutions Carolina, which Qualla Enterprises had contracted to work on the project, said this was consistent with the sources for the $31 million the tribe had already allocated. If they didn't approve the request, several Tribal Council members said, the business would crumble, and they would lose the $31 million they had already invested.
Reasons for veto
Sneed was not present during the April 6 vote, but in previous Council meetings, he had repeatedly argued against funding Qualla Enterprises with money derived from gaming revenues. The tribe's extremely lucrative casinos in Cherokee and Murphy operate under the National Indian Gaming Commission, which has released a memo stating that, because cultivation, sale and possession of cannabis is illegal under federal law, gaming revenue "should not be used to finance such an operation." According to a legal opinion from the tribe's outside legal counsel, Sneed wrote, gaming revenue doesn't lose its origin or character just because those funds have been placed into a recipient's bank account.

"While it remains to be seen what action the NIGC might take in response to a tribe using net gaming revenue for such an enterprise, I for one am not willing to risk hefty fines or the possibility of our casinos being shut down for violating NIGC regulations," Sneed wrote.
After "careful research of the existing statutes and ordinances regarding the use of distributable net gaming revenues," the Tribal Casino Gaming Enterprise came to the same conclusion, according to a letter it wrote to Sneed.
Sneed also argued against giving Qualla Enterprises any money at all until a "full accounting" could be made of funds delivered thus far.
"While I fully support cannabis, both medical and adult use, and I am encouraged and inspired by the work I see happening at Cooper's Creek by our employees, I am very troubled by the lack of accountability for the managing of the business side of the operation," Sneed wrote.
During the April 6 meeting, Finance Director Brandi Claxton asked whether Qualla Enterprises had completed its annual audit, to which the LLC's Board Chair Carolyn West said that the business had contracted with an auditing firm, which was in the process of gathering information, but that there was no set date for the audit to be complete.
When Claxton said that tribal law requires the tribe's "component units" to be rolled into its audit — and that units that don't submit an audit by May 15 are not eligible for tribal funding until they meet that requirement — West pushed back on the definition of "component unit." The category applies only to entities that receive federal funding, she said, which Qualla Enterprises does not, excluding it from the requirement.
Claxton disagreed with that assessment. According to a letter the Finance Department sent to Qualla Enterprises and tribal leaders, after reviewing the matter so did Baker Tilly, the tribe's current auditor. Both the Finance Department and Baker Tilly agree that Qualla Enterprises is a component unit, the letter says.
When originally discussed, Sneed wrote, the combined project cost for outdoor grow, indoor grow and dispensary facilities was estimated at $50 million, but now the requested total is $95 million — an increase of nearly 100% from original projections.
In his letter, Sneed pointed specifically to the request for proposals under which Sovereign Solutions Carolina was hired. The RFP was for construction of NextGen Glass greenhouses, Sneed wrote, but instead, hoop houses covered in plastic have been built at the site on Cooper's Creek, projected to cost $66,000 each.
Tribal Council's reaction
The majority of Tribal Council was convinced by Sneed's arguments. Of the seven members of Tribal Council who voted in favor of the funding April 6, only three voted to overturn Sneed's veto — Chairman Richard French, Vice Chairman Albert Rose and Yellowhill Rep. T.W. Saunooke, with Big Cove Rep. Teresa McCoy absent from the vote. The remaining members voted to uphold the veto.
During the same session, Tribal Council upheld a second cannabis-related veto. On April 6, the body passed an ordinance changing a prohibition against on-site cannabis consumption at "medical cannabis establishment[s]." The change would allow employees to consume cannabis on site "for the purposes of quality control." The legislation accompanying the ordinance change said quality control sampling was "a vital function which ensures public trust in the cannabis industry" and is a "broadly accepted practice" that ensures the best quality products and consumer safety.
Sneed issued the veto "not because of its subject matter but because it is not in accord with the regulatory system the tribe has established to regulate cannabis consumption," he wrote in his veto letter. Tribal law and administrative rules state that only someone with a medical cannabis card from the Cannabis Control Board can consume medical marijuana, the only type of marijuana consumption now legal under tribal law.

"Employee sampling for quality control purposes should not be made into an exception to this requirement," he wrote.
Of the 11 members present, seven voted to uphold Sneed's veto. French, Rose and Saunooke voted to override it, with McCoy absent. When the ordinance was voted on in April, it passed 9-2, with Sneed and Yellowhill Rep. David Wolfe opposed and Snowbird/Cherokee County Rep. Adam Wachacha absent.
Uncertain future for Qualla Enterprises
It remains to be seen how the funding veto will affect the future for Qualla Enterprises, which has already begun growing cannabis and had planned to start retail operations this year. During the reports and announcements portion of the agenda at the end of the day, Birdtown Rep. Boyd Owle assured tribal members that Tribal Council would fund the enterprise in increments as non-gaming money became available, and that Qualla Enterprises employees' jobs were safe.
"Nobody's going to lose their job. We'll get the money to them, and we'll keep it sustained," he said. "We hope it's going to be productive for our people there. I just didn't want to use gaming money for that."

Qualla Enterprises General Manager Forrest Parker was not present for the May 4 Council meeting, but in previous discussions with Council he has said that the need for funding is urgent. During the Jan. 12 Tribal Council meeting, Parker said that Qualla Enterprises had operating funds to continue only through June 30, at which point it would need to start generating revenue to sustain payroll and production. Qualla Enterprises is "undercapitalized" Parker said April 6, hampering its ability to move forward strategically.
"We just want to get the infrastructure we need to grow the product we need, because if we don't, we're dead fish in the water," he said at that meeting.
Qualla Enterprise is preparing a full statement addressing the veto, said Qualla Enterprises Executive Assistant Kara Howard. The statement had not been published as of press time.