Archived News
Senate budget includes large changes for WNC courts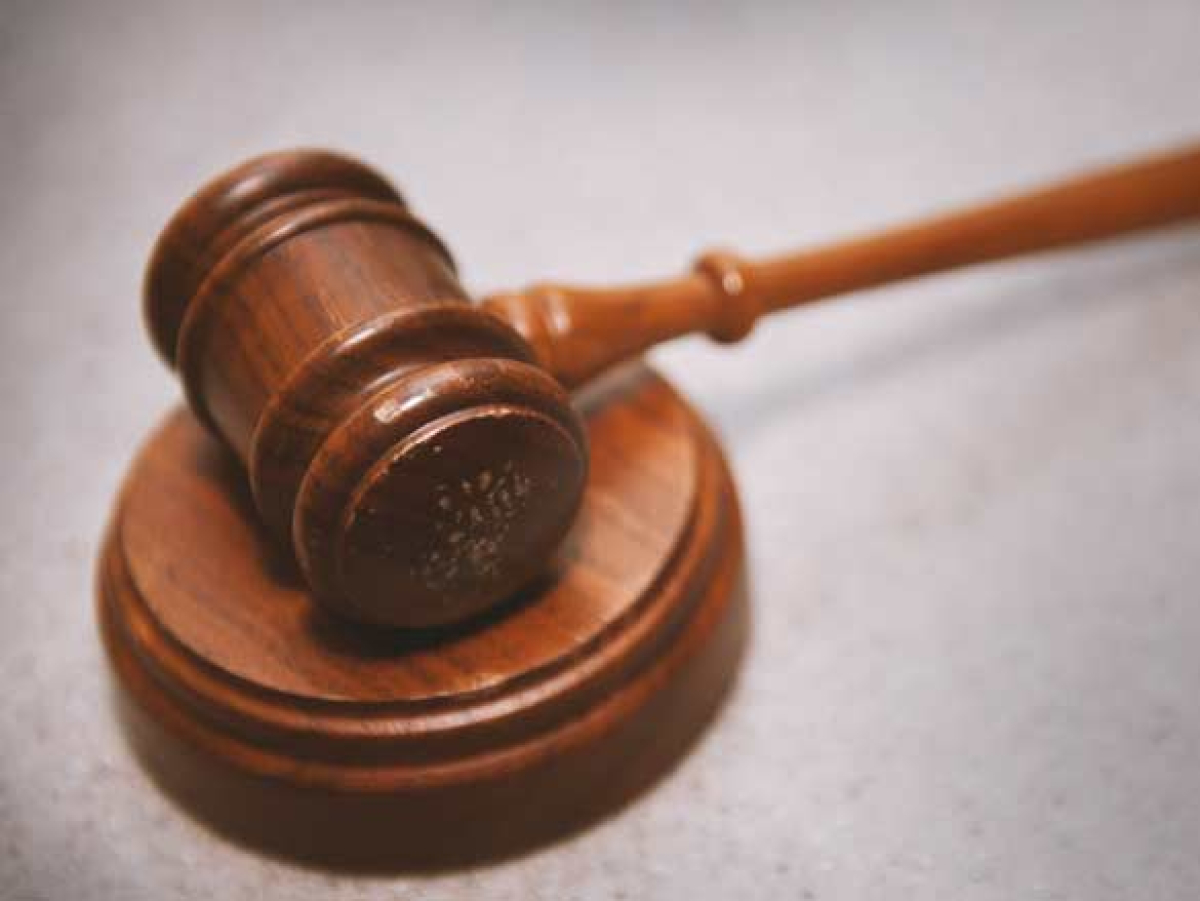 Western North Carolina's judicial system might get the help it's needed for several years now.
In the recently proposed North Carolina Senate budget bill , there is a line item that would not only split the 30th judicial district — which includes Haywood, Jackson, Macon, Swain, Clay, Graham and Cherokee counties — it would also establish a public defender office in each of the new judicial districts. The split would place Haywood and Jackson in district 43B and the other five counties in 43A, a move that would mirror how the superior court districts are already split. The change from 30 to 43 would ensure the judicial districts match the current 43rd prosecutorial district, which would still include all seven counties.
The call for both the district split and public defender offices isn't new — there has been talk of at least splitting the district for decades now. However, in the wake of the coronavirus pandemic and the backlog of cases court shutdowns created, those calls intensified. Rep. Mike Clampitt (R-Swain) introduced a bill in April 2021 that would have split the district. That bill died in committee.

A Smoky Mountain News story from last year called further attention to the issue. Several attorneys quoted in that piece said that both splitting the district and establishing a public defender office were necessary to avoid a constitutional crisis.
In early 2021, a meeting attended by judges, legislators and District Attorney Ashley Hornsby Welch was held. While neither the judges nor Welch would discuss what was talked about, the legislators provided some details. In the story from last year, two legislators discussed generally what was said.
"[The judges] expressed to us the fact that they're overworked," Sen. Kevin Corbin (R-Macon) said.

"I got the impression that judges all wanted the district split," Rep. Karl Gillespie (R-Macon) said.

In a December 2021 letter from the Committee on Indigent Appointments for the Superior Court Judicial District 30B — made up of Superior Court Judge Bradley B. Letts, Chief District Court Judge Roy Wijewickrama and other stakeholders — to Indigent Defense Services Executive Director Mary Pollard, the group noted that things were getting worse. At the time that letter was written, there were no attorneys on the court-appointed list for high-level felonies in Haywood. Attorneys on that list are typically the only way to ensure adequate representation for indigent defendants who can't afford an attorney.
On March 7 of last year, Letts wrote a letter to Pollard formally requesting a public defender office. In that letter, Letts references a February bar meeting, writing that a consensus was reached among attorneys present calling for a public defender office.

"Our local bar has made numerous efforts and, without exception, valiantly done all which could be reasonably asked of them to assist … Haywood and Jackson counties continue to lack sufficient attorneys on the court-appointed lists and in turn regularly encounter barriers in maintaining a timely and efficient system for providing sufficient and effective legal representation and related services to indigent defendants," the letter reads.

"When considering the past issues which have arisen, the present need for court-appointed counsel, and the overwhelmingly positive support expressed by those in District 30B for a public defender office, I believe the request is well-reasoned and warranted by the reality which now exists in the courtrooms of Haywood and Jackson counties," the letter continues.

In an interview with SMN on May 30, Wijewickrama said the courts aren't currently able to meet the demands they're faced with due to the rising number of case filings that have come with a steadily growing population.

"I also believe there's just not as many attorneys moving to Western North Carolina, so there's not enough of a pool of attorneys to be on the court appointed list," he said.
Wijewickrama noted that a public defender office would benefit the "entire court system." Along with providing indigent defendants with adequate representation right away, it would increase the system's overall efficiency. Right now, it's up to a judge hearing a case to find an attorney to represent an indigent defendant if no one on the court appointed list is available. Sometimes that means calling around to different counties. That can be a time-consuming process.

"The judge has to stop court and find lawyers, but the public defender office would handle all that," he said.

Haywood County Clerk of Superior Court Hunter Plemmons said having a public defender office will alleviate his office's workload since his criminal court clerks are currently tasked with assigning criminal cases to attorneys on the court-appointed list, and they wouldn't have to do that anymore. Beyond that, he believes it's necessary to alleviate the burden in Western North Carolina. Some cases are continued because the defense attorney has work in another county that prevents them from getting to a hearing. Plemmons said that wouldn't happen as much.
"I think that a public defender office is extremely needed in Haywood and Jackson considering the shortages of attorneys, and I see how overworked the ones we have are. It would provide better access to justice for the defendants," he said.
In the SMN story from last year, Pollard discussed the process to appoint a public defender. First, the bar convenes and nominates two or three individuals. Next, the Administrative Office of the Courts comes up with a nomination. Finally, once they receive those nominations, the Senior Resident Superior Court Judges, Judge William Coward in the newly proposed 43A and Judge Letts in 43B, would appoint someone.

Public defenders have a dedicated staff that can roughly mirror the district attorney's, although the appointed chief public defender gets control over staffing and the office's budget. Pollard said sometimes, for any number of reasons, the staff could be bigger or smaller than that of a district attorney's office.

Based on Pollard's interview from last year, those concerned with the state of the judicial system in the region may have cause for hope. At that time, she said that the "heaviest lift" is simply getting the General Assembly interested in using resources to open a public defender office. Now that it's a budget line item — which makes it more likely to pass than as a standalone bill — there may be cause for optimism. If the budget passes with those items, once the offices open, results should be immediately noticeable

"Some relief will come relatively quickly," Pollard said.
Corbin said he worked with Sen. Ralph Hise (R-Mitchell) and Sen. Danny Britt (R-Robeson) to get the items into the budget after speaking with Judge Coward and multiple clerks of court.
"The problem has been we have this huge caseload and right now you're dependent on lawyers working in that capacity as individual lawyers. There just aren't enough to take the cases and the DA can't proceed with the case until they have representation," Corbin said.
The proposed split would place four judges in Haywood and Jackson counties and three in the other five — a net increase of one judge for the whole region. While District Attorney Ashley Welch declined to comment for this story, Corbin said that in his conversations with her, he learned that about 65% of the caseload in the current judicial district is in Jackson and Haywood.
Five of the six judges in the current judicial district live in Haywood County, while just one, Judge Tessa Sellers, resides in what would become 43A. This means one of the five Haywood judges would have to leave the bench and two more would be appointed or elected from out west. While it may seem tricky to determine who from Haywood would step down, the decision has essentially already been made. On May 30, Judge Kristina Earwood announced she was retiring due to health reasons, effective June 1.
In her letter to Gov. Roy Cooper and the bar announcing her retirement, Earwood wrote that the decision wasn't easy to arrive at.

"I have always loved my job and I worked very hard to get it," the letter reads. "Campaigning with their mom at every potluck in seven counties will forever be engrained in my kids' mind. Nevertheless, I know from doing this job for nearly 13 years, that it requires one's full attention, focus and dedication. I can't offer that right now."

State law dictates that the local bar — which is made up of all licensed attorneys in the seven-county district — will vote to put forward five recommendations to fill the open seat. Those recommendations go to Cooper, who appoints the new judge; he is not necessarily bound by any law to select one of the names provided by the bar. While it may seem likely that Cooper, a Democrat, would appoint someone from his own party, that hasn't always been the case. In 2018, he appointed Peter Knight, a Henderson County Republican, to a district court seat.
Because the judicial district may split, it would make sense that Cooper would appoint someone from one of the five westernmost counties who could then serve in the newly established district 43A. Although the bill doesn't specifically address the additional new judge, it's likely that they would be selected by voters in the 2024 election. North Carolina Supreme Court Chief Justice Paul Newby would select one of the judges in 43A to serve as the Chief District Court judge, which is an administrative role.
Western North Carolina's state representatives are somewhat split on those budget items. Clampitt, who sponsored last year's bill that aimed to split the district, said he was happy to see the items included in the Senate bill, and Corbin, who lobbied for their addition this go-round, expressed full commitment to seeing their inclusion in the final budget. Gillespie declined to weigh in on whether he'd support splitting the budget items. Rep. Mark Pless (R-Haywood) said he doesn't support the addition of the public defender office or splitting the district.
"It's a resource and a money thing," Pless said. "When I was a [Haywood County] commissioner, I always said I wouldn't do unfunded mandates, and now we're dumping two public defenders, 16 assistant public defenders and 10 staff members into the judicial district. No one called the counties to see if they can handle it."

The disagreements between the House and Senate when it comes to the budget have been heavily reported by news outlets around Raleigh. While some items may be end up stricken from the final budget, casualties of compromise, Corbin said he believes the items splitting the judicial district and establishing the public defender offices will make it into the final budget.