Latest
DA finds Lambert Wilson shooting was self-defense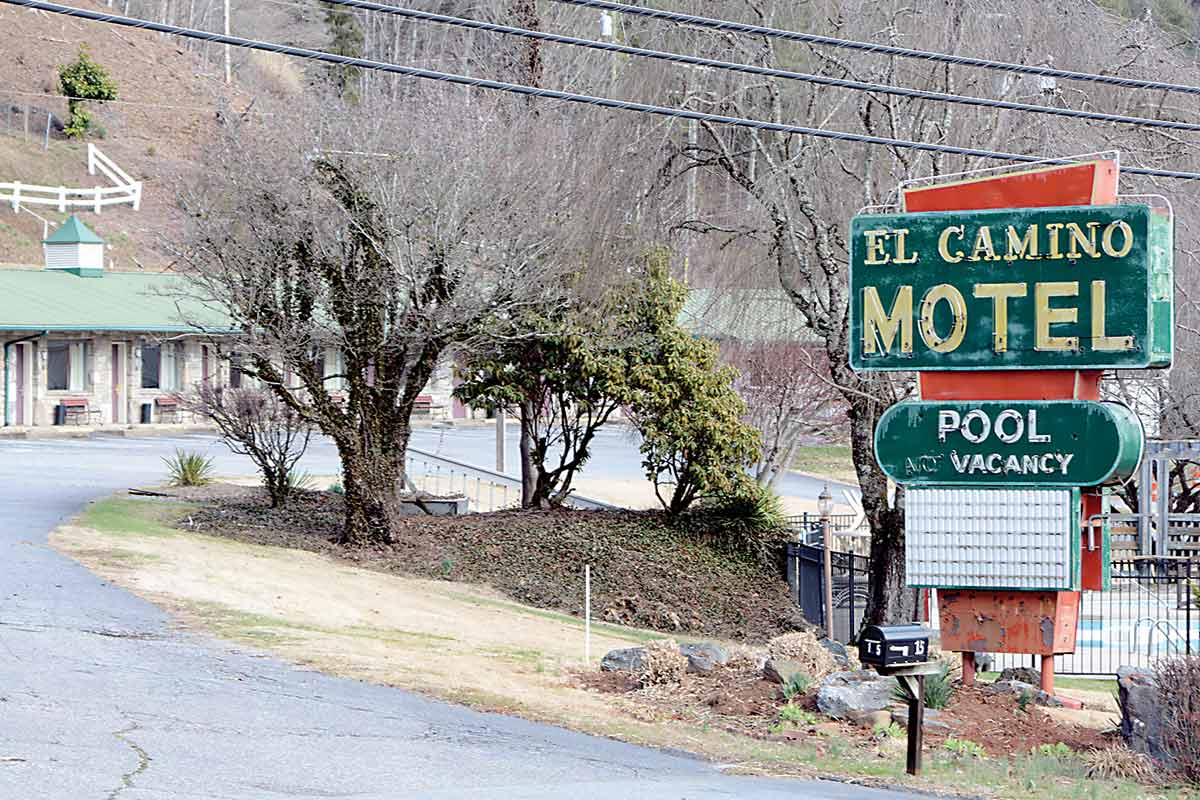 Lambert Wilson died Oct. 20 in a shooting at El Camino Motel in Cherokee. Holly Kays photo
M More than six months after beloved Swain County educator was shot and killed at his motel in Cherokee, District Attorney Ashley Hornsby Welch has announced that the South Carolina resident who pulled the trigger will not face criminal charges. The man fired in self-defense after Wilson brandished a handgun, the investigation found.

According to Welch's office, the man, 60-year-old Leo Preuss, and his wife cooperated with officers, including the N.C. State Bureau of Investigation agents who arrived to process the crime scene. They agreed to interviews, provided blood samples and fingerprints, and consented to personal searches and to a search of their car.
The couple's blood samples revealed no evidence of alcohol or narcotics, while a toxicology report showed that Lambert had a blood alcohol content of 0.17.
The shooting occurred Oct. 20, 2022, after an argument in the motel between Lambert and the couple. In a 911 call placed minutes prior to the shooting, Preuss's wife tells dispatch that Lambert had just attacked her husband. Then, she says that Lambert has come outside and is pointing a gun at her. The gunshots from Preuss's weapon follow that statement, leaving Lambert dead on the sidewalk of the El Camino Motel.
"Although we will never know exactly what occurred that night, after meeting numerous times with the district attorney and Cherokee Indian Police, we understand why the decision not to charge was reached," Lambert's family members said in a prepared statement. "We have suffered a tremendous loss that the family and this community will never recover from."

Welch praised CIPD officers for conducting a thorough and complete investigation, singling out the work of Det. Jesse Aiken, who led the effort.

"The District Attorney's Office and Cherokee Indian Police must follow the law and evidence as dictated under North Carolina's stand-your-ground law," Welch said. "Based on the evidence and witness accounts, we determined Mr. Preuss was legally justified in using deadly force."

Wilson, 68, was a Swain County native who began his career in 1975 as a teacher at Almond School and was a principal, first at Whittier School and then at East Elementary School, from 1980 to 2006. After his retirement he served on the Swain County Board of Education from 2008 to 2020 and was serving his 13th year on the Southwestern Community College Board of Trustees — and his third year as chairman — at the time of his death. He was also a board member for the Museum of the Cherokee Indian. Lambert owned and operated the Drama Inn and El Camino Motel, and in October 2021 he opened Queen House Gallery in Cherokee to encourage young Native American artists and feature renowned artists.
"This tragic event has resulted in the community losing a beloved and well-respected person in Mr. Wilson," Welch said. "Our sincere condolences go out to his family."

Leave a comment
2

comments
No such thing as overkill when one is acting in self defense.

Thursday, 05/11/2023

Stand your ground law is applied in this situation as one man pointed a gun at another man. However, isn't 4 shots considered overkill? Yes, Wilson was apparently drunk (.17 blood alcohol, with 0.08 being the legal limit), and the other man and his wife were apparently in fear for their lives. But shooting Wilson four times? Sounds like overkill. One or two shots would have been sufficient, but 4 shots?

Wednesday, 05/10/2023