Archived News
Tribe will now receive half of Indiana casino profits
Wednesday, February 22, 2023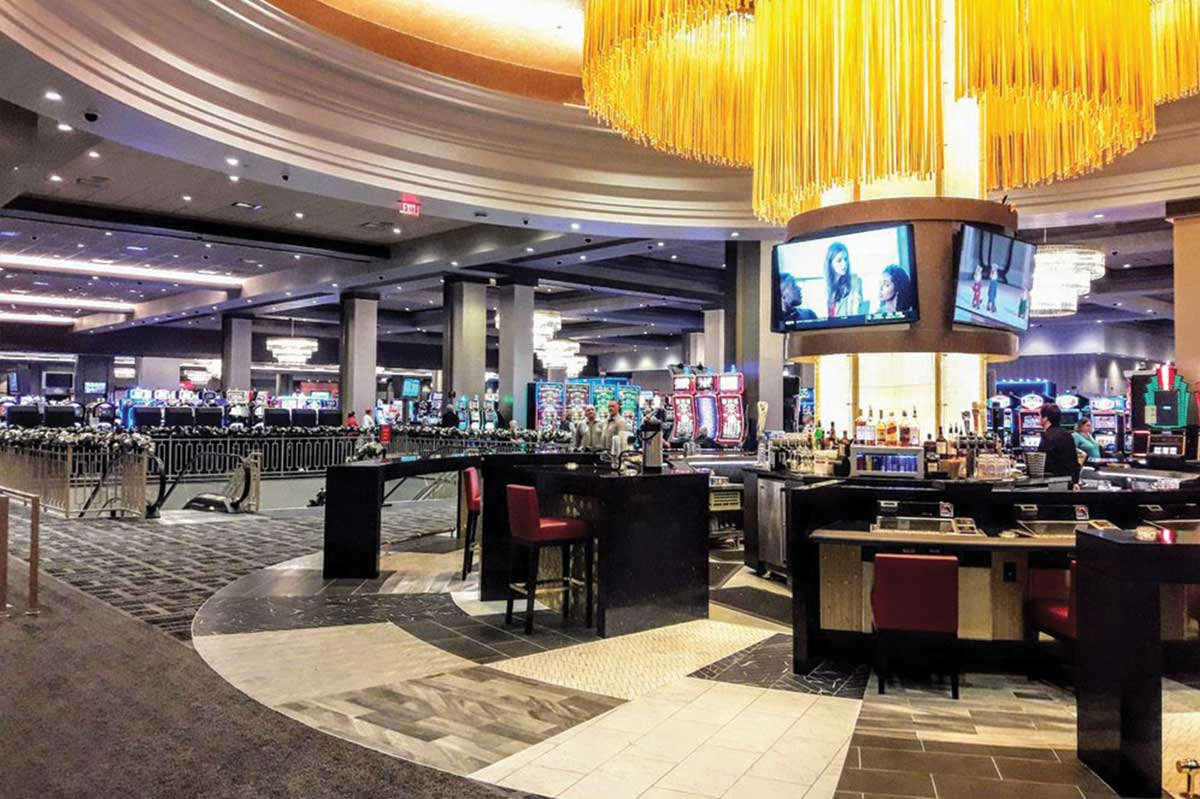 EBCI Holdings LLC has owned Caesars Southern Indiana Casino since August 2021. Laurencio Ronquillo photo
After owning Caesar's Southern Indiana Casino for a year and a half, EBCI Holdings LLC will increase the share of annual profits sent back to tribal government from 25% to 50%.
The change comes following Tribal Council's unanimous passage of a resolution to that effect during its Jan. 12 meeting. Since the Indiana Gaming Commission approved the tribal LLC's purchase of the casino in August 2021, the body had limited the amount of money that EBCI Holdings could remit to the tribe to 25% of profits annually. However, recently the Commission decided to raise the ceiling to 50%, and that higher level became the LLC's official policy when Tribal Council approved the resolution reflecting it.
Tribal Council green-lighted purchase of the Indiana casino operations in a controversial, closed-door decision in December 2020, approving $250 million for the deal. EBCI Holdings was created at the same time, charged with overseeing the tribe's commercial gaming ventures. Caesars Southern Indiana was the first of those ventures, but since then EBCI Holdings has broken ground on a $650 million casino in Danville, Virginia, in partnership with Caesars Entertainment, and on a $55 million horse racing facility in Kentucky in which it has a 49% stake. The company has also received approval from Tribal Council to invest up to $12 million in gaming-related technologies and to pursue construction of a sports betting bar on the tribe's Exit 407 property in Sevier County.
As originally presented, the resolution considered Jan. 12 would have also broadened the company's purpose to include hospitality, retail, dining, entertainment and related businesses, but that language was stricken prior to passage. Some councilmembers worried that approving it could have caused conflict between EBCI Holdings and Kituwah LLC, another tribally owned LLC that is actively involved in hospitality, retail, dining and entertainment ventures.
Attorney General Mike McConnell told Council that conflict between the two LLCs was unlikely and that hospitality ventures would be a natural extension of EBCI Holdings' involvement in the gaming industry.
"At the very beginning of the attempt to stand up EBCI Holdings LLC to pursue commercial gaming, I think the understanding was gaming is inextricably tied to hospitality," McConnell said. "I think it's rare to see a casino that doesn't have, say, a hotel associated with it or restaurants in it. Those are all hospitality measures. If the concern is that EBCI Holdings is going to encroach on Kituwah LLC's ballpark, we don't want to do that."
Caesar's Southern Indiana has a 505-room hotel, seven restaurants, six bars, a 1,500-seat entertainment space and 42,000 square feet of meeting space, said EBCI Holdings CEO Scott Barber. As a result, EBCI Holdings has seen more than 32 potential deals come its way, Barber said.
However, the legislation establishing EBCI Holdings requires that any new business or any expenditure for a pre-approved project greater than $25 million must be approved by Tribal Council — so Council would always have the final say on any new venture, regardless of whether a resolution broadens its scope.
"I think we work cooperatively. I don't think there's going to be any deal that we disagree on [with Kituwah]," Barber said. "Or if there are, I think we'd work that out prior to coming in here to present it for final approval."
Yellowhill Rep. T.W. Saunooke, who initially suggested striking the language broadening EBCI Holdings' scope, said that deleting that language doesn't change what the company can and can't do. His intent, he said, was merely to "clean up" the resolution and keep it focused on its main purpose — raising the revenue distribution cap.
"I'm willing and able and open to further discussions about reevaluating, reassessing where both entities are, how do we best collaborate, how do we best move forward," he said. "So I'm open for those discussions to move forward, but for me this is just to clarify to make it about allocations."