Archived News
Transparency concerns surround Council casino discussions
Tuesday, December 22, 2020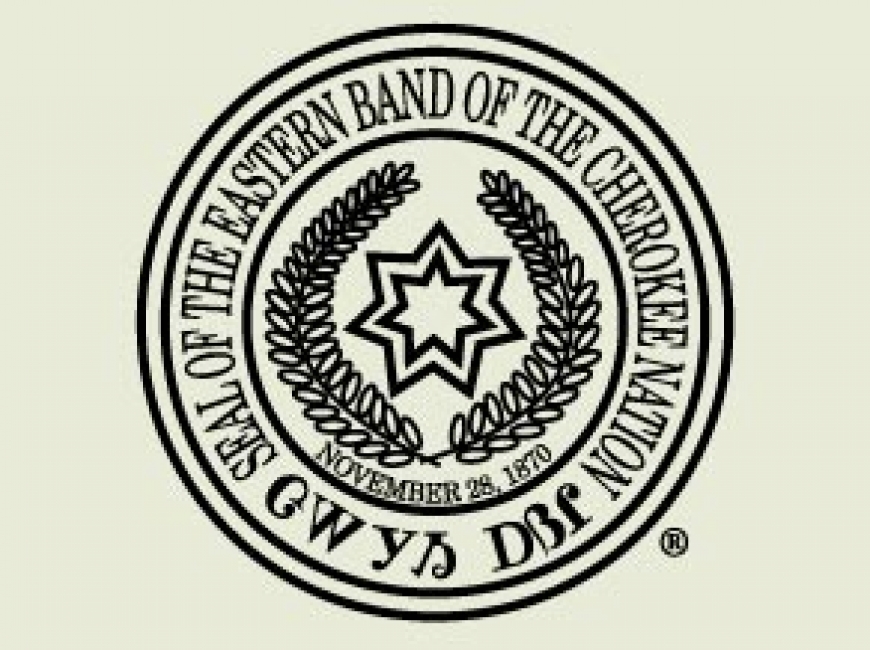 When the Cherokee Tribal Council waded through its final hours of discussion — and, ultimately, a vote — on the $280 million decision to move forward with the Indiana casino purchase, few tribal members saw them do it.
Normally, Tribal Council meetings are broadcast live online and later archived there as well. That's how the Dec. 15 special session regarding the potential purchase was conducted, though the archived video was later deleted. After three hours of discussion, Tribal Council voted to table the vote in part to give tribal members a chance to receive more information on the proposed venture.
However, no announcement as to a future meeting date was made until an 8:27 p.m. Dec. 16 post on Principal Chief Richard Sneed's Facebook page. Information shared during the Dec. 15 meeting was "picked up by news outlets throughout the United States," Sneed wrote, implying that this jeopardized the tribe's business interests. Therefore, he wrote, a meeting open only to tribal members would be held via Microsoft Teams at 10 a.m. the next morning. To access the event, tribal members had to request a link directly from their Tribal Council representative or by contacting Ashleigh Stephens, Sneed's chief of staff. Sneed's post also noted that tribal members were welcome to attend in person.
The meeting was not listed on the tribe's website, the Tribal Council Facebook page, or on the website the tribe commonly uses to post upcoming agendas and meeting dates. However, while Sneed's announcement did not include the venue, multiple sources said that the meeting was broadcast on local cable as well.
After the 10 a.m. session concluded, around 3 p.m., Sneed called a special session that began around 4:30 p.m. but was not broadcast online. That's when the vote was held.
Reaction from journalists
The announcement on Sneed's page drew some negative comments, particularly from two tribal members who work as journalists for off-boundary publications.
"Information should either be defined as public or not," wrote freelance journalist Joe Martin. "There really is no way to share information to tribal members exclusively."
In an interview, Martin said he requested the meeting link from Stephens and that, while it was provided, he was informed that the information to be presented in the meeting was for tribal members only and she trusted he wouldn't do a story on it. That rubbed Martin the wrong way, to say the least.
"As far as not doing a story on it, you can't ask me to do that," he said. "I have rights through the Constitution. I have rights through the Indian Civil Rights Act."
Martin said he wanted to be treated the same as any other journalist, and therefore decided to sit the meeting out completely. But, he said, Sneed's office is "overstepping its bounds" on this matter — not to mention that it's simply not realistic to expect every tribal member who logged onto the meeting to keep what they heard to themselves.
"The toothpaste is out of the tube," he said. "I think there's a better way they could have dealt with it."
Travis Long, a tribal member who works as a photojournalist for the Raleigh News & Observer, also expressed opposition to the approach.
"That's kind of a fine line to walk," he said. "I understand that they want to educate our citizens, but I also think there's room for discussion outside just having a special invite to watch it in the streaming format."
Robert Jumper, editor of the tribally owned Cherokee One Feather, confirmed that his paper was also asked not to report on the meeting.
"I sent a request via email for the credentials to my two Council members but did not receive a response," Jumper wrote on the paper's Facebook page. "The Chief's Office did respond with the credentials, but also informed that this was basically a quasi-closed session, so, legally, no reporting would be permitted. In other words, as a tribal citizen, I can view and make comment, but as a journalist, I and the COF staff cannot share any information that is disseminated in the meeting."
In retrospect
Sneed's office declined to comment for this story, but in interviews several Tribal Council members said that, while some aspects of the meeting's implementation troubled them, they agreed with the intent of the format.
"When we had our first session on it (Dec. 15), numbers were thrown out and the company that we were dealing with said they got multiple offers after watching us on livestream," said Painttown Representative Dike Sneed. "I've always wanted it taken off livestream when we were talking about finances. What we're doing here is nobody's business but ours."
"No one should ever give their competition an edge on things," agreed Birdtown Representative Boyd Owle. "It's like submitting a sealed bid but letting others see your bid before they submit."
However, both Dike Sneed and Wolfetown Representative Chelsea Saunooke said that, while there's a need to keep some information proprietary, they had concerns as to whether the meeting afforded tribal members an appropriate level of access. The number of attendees ebbed and flowed, especially given that a new link was sent out every time Council took a recess, but both council members recall at some point asking how many tribal members were on the Microsoft Teams meeting and being told the number was 34. There are more than 16,000 enrolled members in the Eastern Band of Cherokee Indians.
"Those that don't have Channel 28 or weren't aware of the link, they were upset that they didn't get to watch the vote, even the meeting," said Saunooke. "There wasn't a whole lot of participation on Teams. That did strike concern with me."
Tagan Crowe, a college student with an interest in tribal politics, was one of those Microsoft Teams attendees. He was unhappy with the way the meeting was set up, saying that it "gave the illusion of wrongdoing and secrecy."
"Just because we are a sovereign nation doesn't mean we should be able to kick out the press whenever we want," he said.
Crowe did his best to inform his fellow tribal members about the proceedings. He sent the access link around to his friends and spent the day posting regular updates to his Facebook page. For the record, he said, he is opposed to the purchase, believing that a new investment in the same industry the tribe already depends on is not true diversification.
EBCI Attorney General Mike McConnell said that he had no concerns as to whether the meeting format, or the directive that enrolled journalists refrain from reporting on its contents, violated tribal or federal law. In his view, Tribal Council held one closed session meeting and one open session meeting on Dec. 17. Tribal law allows Council to go into closed session for a variety of reasons, including to discuss negotiations relating to proposed contractual agreements and proposed sale or purchase of property. It also states that Tribal Council may halt public broadcast of an open session "if it determines that prohibiting the broadcast is in the best interest of the Tribe or an individual member of the Tribe."
However, broadcasting a closed session meeting over local cable, as occurred with the session that began at 10 a.m. Dec. 17, would certainly seem to undermine the purpose of a closed session. It is also worth noting that when the ordinance allowing Council to cut broadcast of its open sessions was created, nobody could have imagined that a global pandemic would severely complicate in-person attendance.
"If the chief brings something forward like this again, instead of waiting until the last minute on a deadline, this needs to be brought to the people sooner," said Dike Sneed. "The information needs to get to them. Having a community that's not informed on what's going on is not good."