Archived News
Haywood needle exchange resolution would have statewide impact
Tuesday, October 04, 2022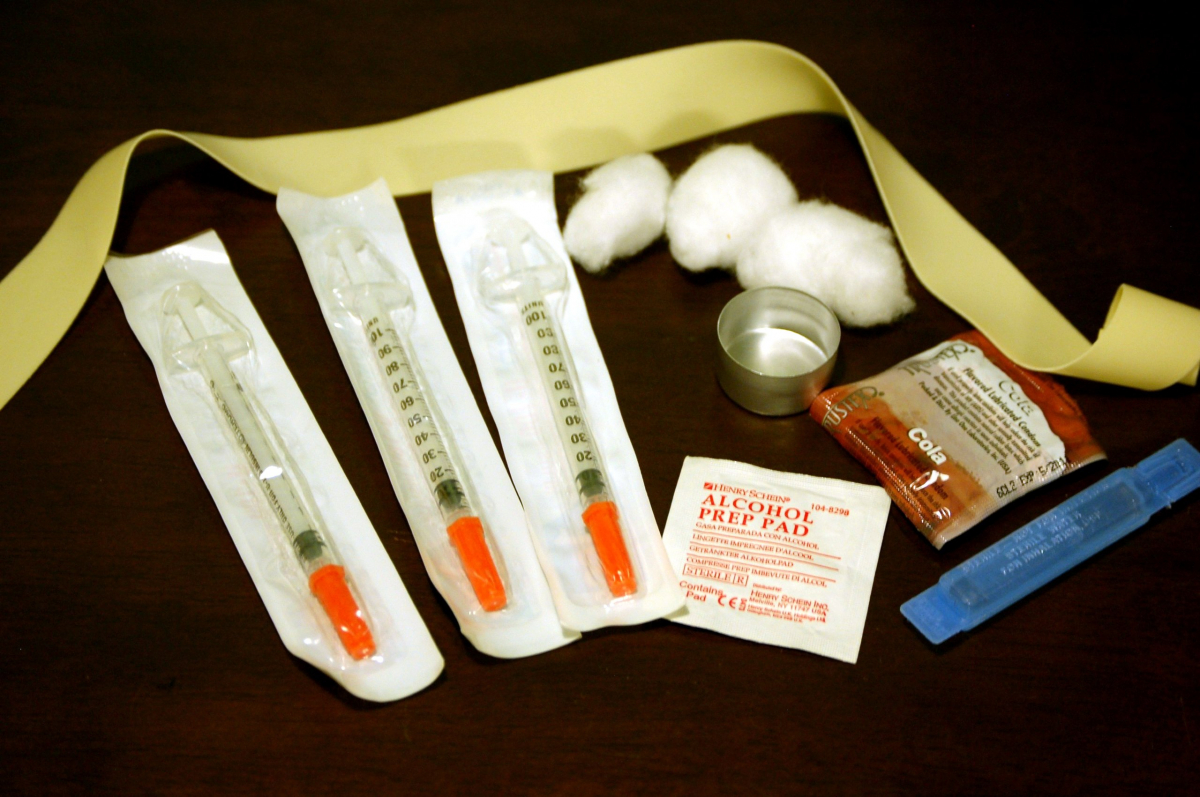 Syringe service programs have been a controversial topic in Haywood County for the past few years
Wikipedia photo
After first discussing the matter almost a month ago, Haywood County commissioners are now calling upon the General Assembly to allow North Carolina counties to regulate third-party syringe service programs.
"This is a resolution that attempts to address the issue that had been raised earlier about a sterile needle exchange program that was being operated in the county," said Frank Queen, Haywood County attorney.
Haywood County does not participate directly in syringe service programs. In addition, it can't do much to regulate the nonprofits that operate them, because of a state law.
"The issue is that because the program is specifically authorized by state law, the question becomes whether a local government within the state could prohibit the actions that the state legislature specifically authorizes," Queen told commissioners. "The answer to that is no."
Article II Section 24 of the North Carolina Constitution specifically prohibits the General Assembly from passing a local act on the subjects of health, sanitation or the abatement of nuisances.
"So if we were to ask the GA to exempt us from this harm reduction legislation authority, the state Constitution prohibits the General Assembly from taking that action," Queen said.
Queen's solution was to request that all local governments across the state be given the right to regulate the operation of the programs that are specifically authorized by that statute.
"I think it boils down to the fact that local governments need more control over regulating needle waste," said Commissioner Tommy Long.
Commissioner Kirk Kirkpatrick, the first to bring up the possibility of regulation in a Sept. 6 meeting, said he'd like the county to have the ability to review the mandatory reporting by third-party syringe service providers.
"Presently, an entity can come into Haywood County and operate their business … and there's nothing we can do about that, because they're doing that in accordance with state law," Kirkpatrick said. "But their regulating requirements are to report back to the state, not to the county. So this resolution requests that our legislature give the counties the authority to be the one that monitors that regulation or monitors how they operate in this county."
Kirkpatrick said he'd spoken with Rep. Mark Pless (R-Haywood) about the resolution, which passed unanimously on Oct. 3.