Archived News
Controversy over food trucks continues in Maggie
Wednesday, March 16, 2022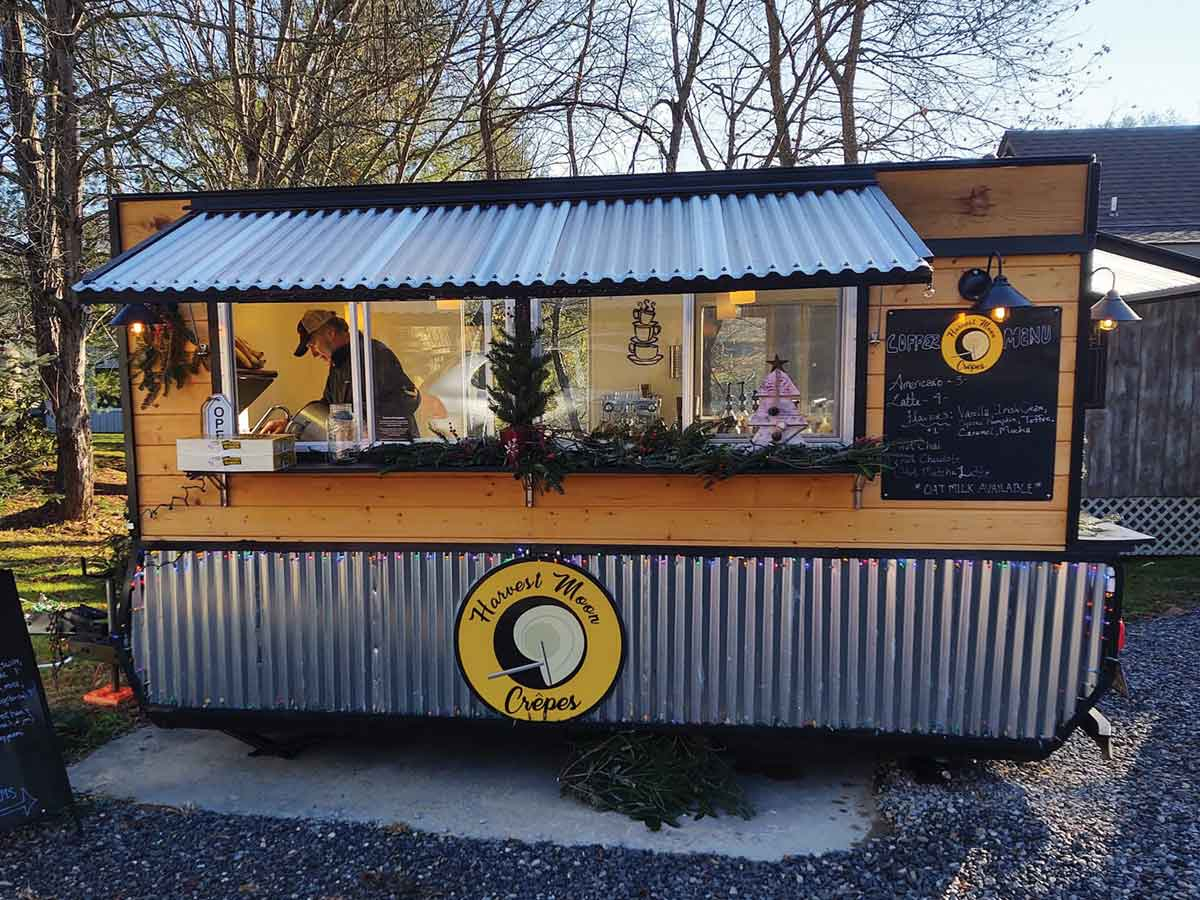 The issue of Food Trucks has come up once again for the Maggie Valley Board of Aldermen. This latest discussion may lead to a final decision about food trucks in the valley.
Last Tuesday night, David Angel, Owner of Elevated Mountain Distilling Company, along with General Manager Jessica Newhart, came before the board to request the special event permit required to allow a food truck to operate on their property. Elevated Mountain does not offer food, and under the current town ordinance, a special event permit must be obtained to allow for a food truck.
The board of aldermen recently granted a special event permit to Harvest Moon Crepes, a food truck that wanted to set up shop outside of Tony's Tube World. The food truck was allowed to operate during the tube world's business hours for the rest of its season.
Angel submitted a request for a special event permit that would allow rotating food trucks on the property of Elevated Mountain Distilling Company, Thursday through Sunday during operating hours, through 2022.
"Explain to us how you are a special event four days a week for the rest of the year," said Mayor Mike Eveland.
Angel and Newhart argued that they were following a precedent set by the town board, that to have a food truck on the property of a business, one should acquire a special event permit as was done in the case of Tony's Tube world and Harvest Moon Crepes.
The three board members who had voted against food trucks in the past, John Hinton, Jim Owens and Mike Eveland argued that the request goes above and beyond the special event permit because Elevated Mountain does not hold special events Thursday through Sunday every weekend.
"We authorized Tony's Tube World for a one-off because it is a special event," said Owens. "Tony's Tube World is not open year-round, it was a limited special event. As a board, we have never addressed whether food trucks belong in Maggie Valley, period. And in my case, the way I feel about it, we need to address that issue before we do anything else with food trucks."
Tammy Wight gave an impassioned speech in favor of allowing a special event permit for rotating food trucks at Elevated Mountain, noting the business Elevated Mountain brings to Maggie Valley year-round, as well as the charitable works the company does for the community.
"This is the most anti-growth, anti-business board, strip you of your freedom and your property rights, I have ever seen in the Town of Maggie Valley," said Wight.
Eveland then asked Angel what band was playing at Elevated Mountain that weekend.
"I'll tell you who it is," Wight broke in. "It's the Tricia Ann Band, and let me tell you something else, my daughter has her own career and she works her butt off. I do not benefit from her career whatsoever. And for you to bring my daughter into this, that's sick."
Angel and Wight also noted the improved safety aspect of having a food truck at an establishment that sells alcohol without food options.
The conversation was quickly devolving into a heated argument when the town attorney stepped in to offer his advice, suggesting that Angel scale back his request to a shorter time frame, during which the board should figure out where they stand on food trucks and determine rules and regulations for them.
"It's not fair for us to be limited to the time constraint of Tony's Tube World because they only asked for six weeks," said Angel. "They asked for six weeks because their work model only goes to the end of March and then it's over. You already set a precedent that for Tony's Tube World, you would let them have a food truck to do their day-to-day operation, seven days a week, all hours. We really just need it on the weekends when we do these special events."
The board unanimously approved the scaled-back special event permit for six weeks. Angel was directed to inform Town Planner Kaitland Finkle which 42 days he plans to have a food truck on-site. The board appointed Tammy Wight and Jim Owens to a special committee that would work with the town attorney on a definitive food truck ordinance in the time being.