Archived News
Gash drops NC-11 congressional bid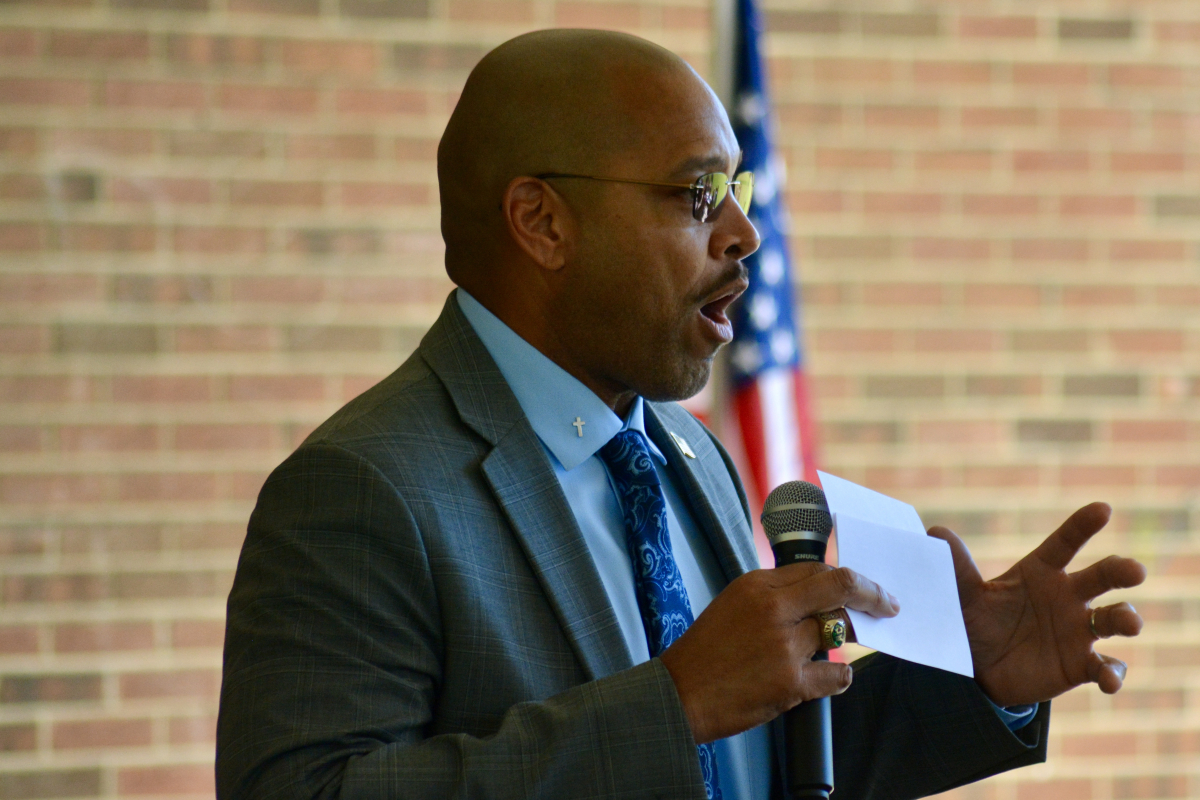 Eric Gash speaks at a Democratic Party Event in Haywood County iast fall.
Cory Vaillancourt photo
After spending nearly a year campaigning for the Democratic nomination in North Carolina's 11th Congressional District, Hendersonville educator Eric Gash announced this morning that he wouldn't continue his campaign.
"Last week, my family experienced a life changing medical crisis," Gash said in a press release. "If you've met me, you've likely heard me say that my mom is the strongest person I know. She's always been there through my and Sam's darkest days, and now it's my chance to be strong for her."
Gash, widely viewed as one of the more conservative Democrats in the race to replace Western North Carolina Republican Rep. Madison Cawthorn, had raised more than $320,000 as of the end of 2021. That total was far more than other candidates in the field, but far less than Buncombe County Commissioner Jasmine Beach-Ferrara's $1.2 million.
"I got into this race because I saw an overwhelming absence of leadership," Gash wrote. "I'm truly grateful for the wisdom, guidance, and encouragement I've received this past year from Democrats and Republicans alike eager for a return to accountable, responsive leadership in Western North Carolina."
Although the release didn't include any endorsements by Gash in the ongoing Democratic Primary campaign, Gash did say he would "look forward to supporting whichever well-qualified Democrat the voters nominate in the primary."
In addition to Beach-Ferrara, fellow Democrats Jay Carey, Katie Dean and Bo Hess remain in the race. Newcomers Marco Gutierrez and Bynum Lunsford have also filed as of press time on the morning of March 4.
Gash, however, has left open the door to future involvement in Western North Carolina's political affairs.
"My family and I will keep fighting, organizing, and showing up," said Gash, who is also a pastor. "Wherever and whenever we can, to give this district the bright future it deserves."
The Primary Election will be held on Tuesday, May 17. Candidate filing ends today at noon.
This is a developing story. Follow The Smoky Mountain News on Facebook and Twitter for more candidate filing updates and full coverage in our next issue, online and on newsstands on Wednesday, March 9.