Archived News
Keeping the faith: Religious diversity flourishes in the mountains
Wednesday, February 23, 2022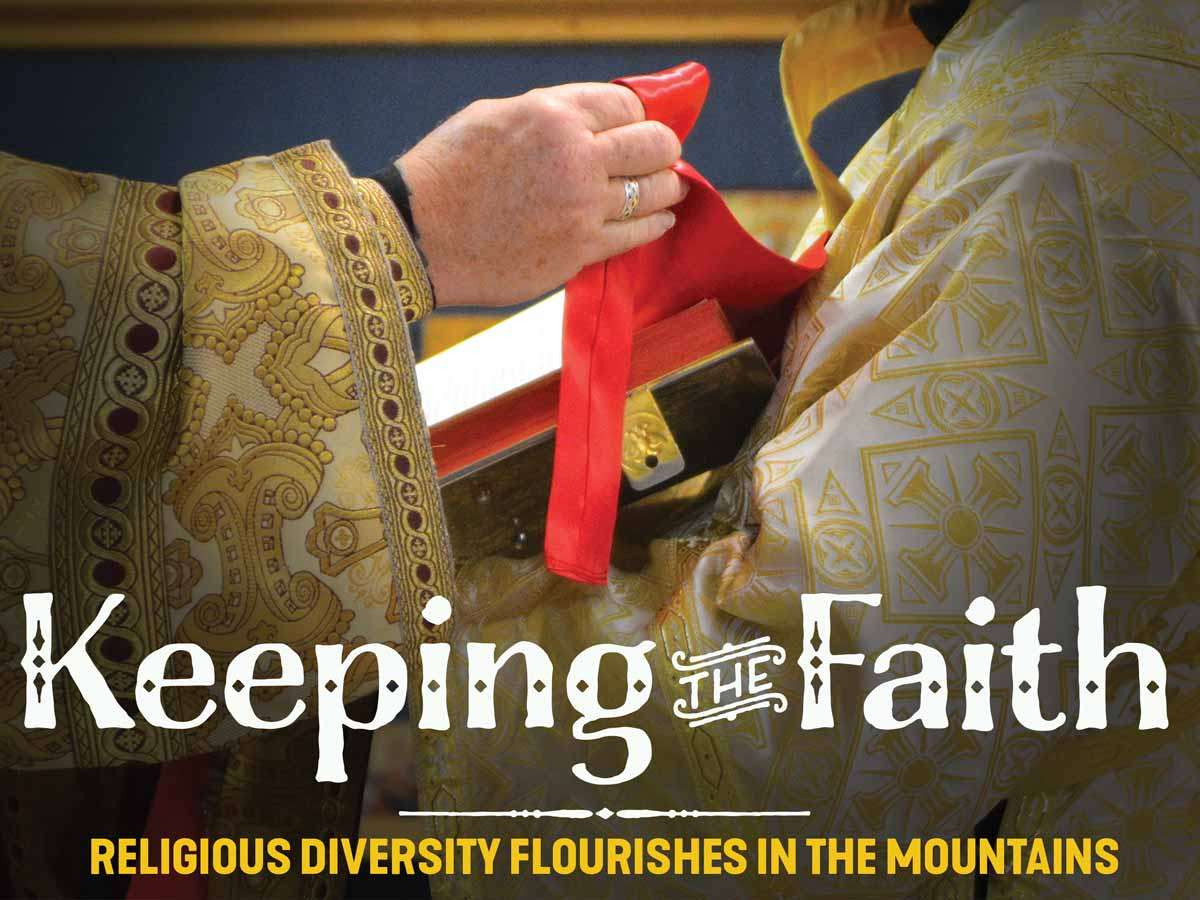 One need look only to the hundreds of churches in Western North Carolina to see that the people of Southern Appalachia are especially devout in their religious practices. But those houses of worship don't necessarily paint the whole picture.
Not long after the turn of the 20th century, naturalist/adventurer Horace Kephart made a series of observations on religion in his seminal 1913 book, "Our Southern Highlanders."
"The mountaineers are intensely, universally Protestant," Kephart writes. "You will seldom find a backwoodsman who knows what a Roman Catholic is." Indeed, Kephart's words still ring true today.
The overwhelming majority of churches in the region follow Baptist or Methodist theology, however as population demographics change due to the influx of new residents from other parts of the country or world, so too change the nature of the denominations.
Now, there's a surprising array of religious diversity in these mountains, often hidden in plain sight. Jewish and Islamic congregations, both from the Abrahamic tradition that includes Christianity, are thriving. Orthodox Christianity is also represented, as are non-western and new-age faiths.
It's not that these congregations are without challenges — attracting new members, engaging with their communities, even ensuring the security of their congregants during worship — but as they continue to establish and expand their presence here, they're also redefining what "keeping the faith" means to modern mountain folk.
Leave a comment
1

comment
Thankfully OUR Founders recognized the "error of Constantine"(Jefferson) and established the Deistic(Virginia Declaration of Rights) notion of an "Almighty God" that chose to not interfere in mere mortal mankind's life again after the original "creation"(An Act For Establishing Religious Freedom) which is why OUR rights are "inalienable", and as it turns out thru the study of the biological sciences which verify's that all living things have one thing in common. DNA. The North Carolina Religious Clause is clear: "All persons have a natural and inalienable right to worship Almighty God according to the dictates of their own conscience; and no human authority shall, in any case whatsoever, control or interfere with the rights of conscience." OUR first 6 Presidents were Unitarian in religious opinion with John Adams being converted by Jefferson after Joseph Preistly left Jefferson without an editor for his "bible" and Adams wrote to Jefferson to provide his services. Catholics were paid by King George to support him. They did not fair well after the Revolution. Nor did conservatives(Torrys) in general. One of the ways those that supported King George were punished was by hanging with a noose made of their own skin. another was locking them in their church & burning it. Illiberal subjugation is wrong no matter what form it takes. C.Z.

Friday, 02/25/2022