Archived News
WCU trustees approve athletics fee hike
Wednesday, December 22, 2021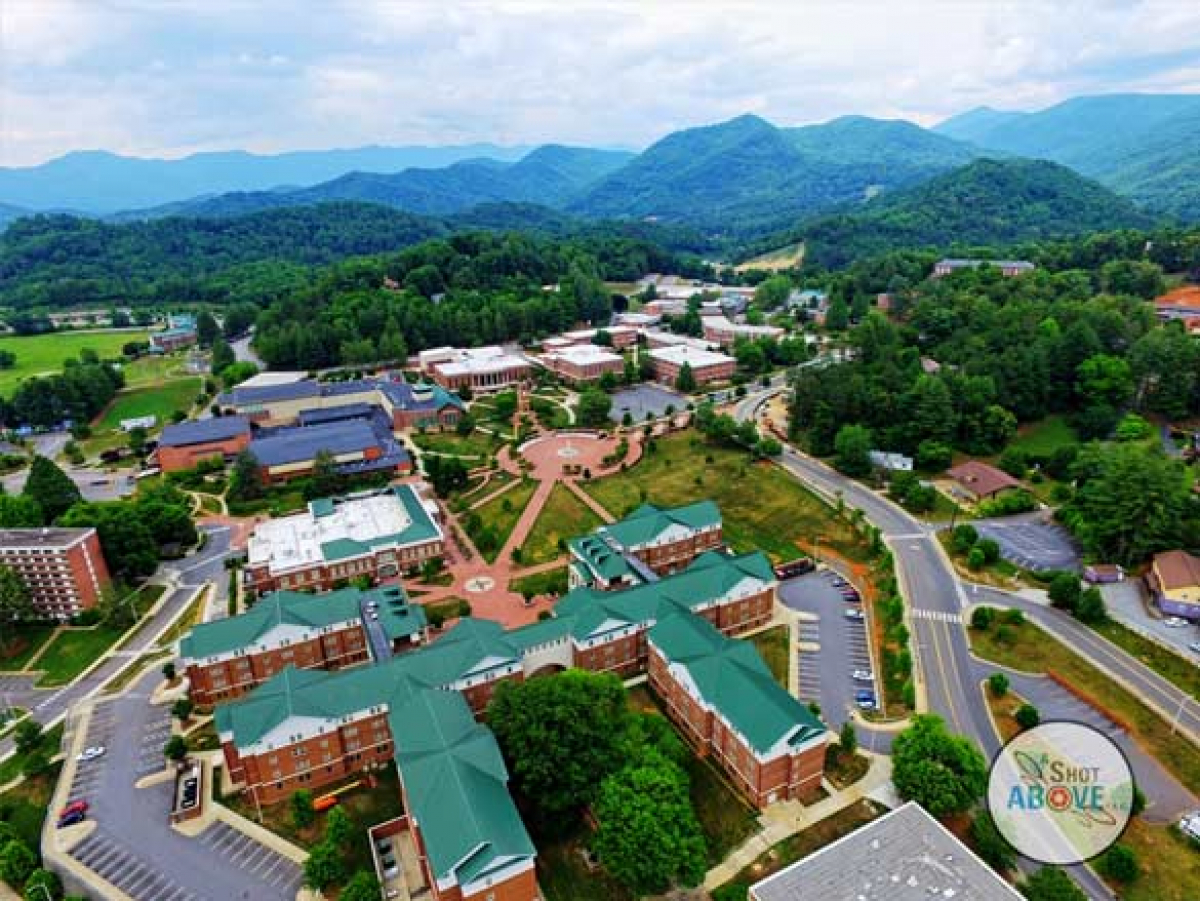 The Western Carolina University Board of Trustees voted unanimously during its Dec. 3 meeting to recommend a schedule of fees for the upcoming academic year that includes an $86 increase to the school's athletic training program fee — but only after granting a request from Student Government Association President Rebecca Hart, a member of the board, to commit to passing a resolution to retire the fee once it's served its purpose.
The fee increase aims to support a $60 million investment in the school's athletics facilities, of which student fees and philanthropy will each pay $30 million. To achieve that goal, university leaders estimate that each student will need to contribute $249 per year to the mortgage payment — the $86 increase sought his year is the first in a two-step process to create that capacity.
Nobody seems to dispute the fact that WCU's athletics facilities need an upgrade. In fact, the current situation is bad enough that UNC Board of Governors Member Terry Hutchins, who was present at the meeting, pledged his time and energy to find the funding to address it — a declaration that met applause from the board.
"I came here about a month ago and got a tour of campus," he said. "It's just lovely except for the athletic facilities, which are abysmal, shocking, horrible. I just don't understand how you can continue with those kinds of inadequate, dangerous, unhealthy, illegal facilities. And I know this is public so I probably shouldn't have said that, but we all know that there are several instances throughout the stadium and training facilities that are not ADA-compliant, and probably other serious problems as well."
Even Hart, who said she opposed the athletics fee increase the last time it was proposed, said that upgrades were needed. Other student leaders seem to agree, despite the student body's general "distrust and dislike" of the athletic fee, Hart said; this is the first time in memory that a proposed athletic fee increase has earned support from all six student representatives on the WCU Tuition and Fees Committee . Leadership's promise that the fee increase would disappear once the $30 million had been paid was crucial to earning that support, she said.
"To me it's very important that also goes into writing because, that is what had convinced students to get on board with this right now," she said.
As originally presented, the resolution setting fees for the 2022-23 academic year did not include a sunset provision, but Vice Chancellor for Administration and Finance Mike Byers said the sunset was baked into existing policy. Once the debt is issued, he said, the $89 would move from the athletics fee line item to the debt service fee line item, and the university would be required to reduce the debt service fee by that same amount at the end of the debt term.
"The debt is currently expected to go 25 years," said Byers. "At the end of that 25 years, the UNC System would expect us and require us in that 26th year to reduce the debt service fee."
However, Hart said she needed to be able to show the students she represents a written promise from the board that the fee would indeed be time-limited. The existing athletic fee of $400 per academic year already feels like a lot, especially considering that in-state undergraduate tuition at WCU is only $500 per semester, thanks to the N.C. Promise Tuition Program.
In response, Board Member Casey Cooper, who is also CEO of the Cherokee Indian Hospital, proposed an amendment to the schedule of fees requiring the board to pass a resolution during its March meeting committing to end the fee increase once $30 million has been raised. The board passed that amendment unanimously.
"Rebecca (Hart) is really only doing what I have said folks, and you've heard me say this," said Chancellor Kelli Brown. "We're not going to put more than $30 million on the students' backs. The students will pay for part of it, and philanthropy will pay for the other part. We're looking at $60 million when we know we need a lot more."
The university is working to finalize a master plan update that includes a lengthy list of proposed new and renovated athletics facilities, stating an assessed athletics space shortage of 137,000 square feet. While the list includes many other projects, the highest priorities are a field sports building to replace the to-be-demolished Camp Lab Gym, a field house building replacement and repairs, renovations and upgrades to Whitmire Stadium.
Hutchins told the board that he wants to help WCU find ways to pay for its wish list, whether that's by designing facilities that include classrooms and offices, so as to get around a state ban on using public money to build athletic arenas, or by seeking out public-private partnerships to accelerate the timeline.
"What I want to do, whether it's my job or not, and if you will permit me, is to get creative about how you are going to find the public funding to get these problems resolved, to get these facilities built, and soon," he said.
The updated schedule of fees requires approval from the UNC Board of Governors to become effective.