Archived News
Cherokee aims to reduce carbon emissions
Wednesday, November 03, 2021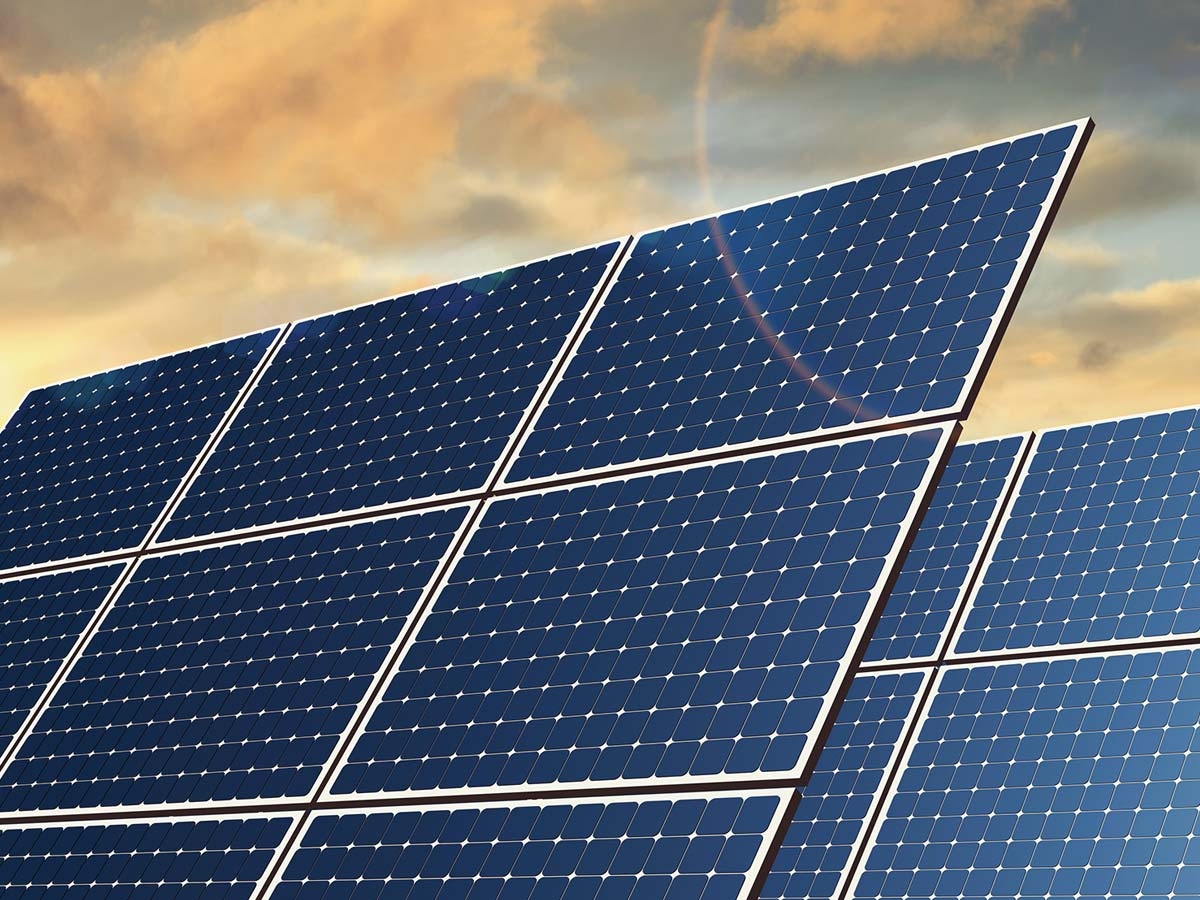 From renewable energy to electric vehicles, the Eastern Band of Cherokee Indians will pursue multiple avenues to reduce its carbon emissions over the coming years. File photo
In a unanimous vote Oct. 11, Tribal Council approved a resolution that aims to drastically reduce the tribe's carbon emissions over the coming years.
The resolution authorizes Principal Chief Richard Sneed to "set reasonable targets for reducing emissions from all aspects of tribal operations" and outlines four concrete targets to align with that goal.
Under the resolution, the tribe will set an official goal to buy at least 50% electric or hybrid vehicles when making new tribal fleet purchases, and to install 20 electric vehicle charging stations on the Qualla Boundary and at tribal buildings by 2024. Additionally, the tribe will pay for two staff members to become certified in maintenance for electric and hybrid vehicles, and it will assess opportunities to build new construction projects in a way that maximizes energy efficiency and renewable energy applications.
"The global climate is warming," said Secretary of Agriculture and Natural Resources Joey Owle, who submitted the resolution. "The emissions we put into the air from industry, vehicles, all facets of our life are contributing to that, and we have to make moves such as investing in new infrastructure to combat and reduce our emissions."
Citing an August report from the Intergovernmental Panel on Climate Change, the resolution states that "the increase in average global temperature is resulting in more frequent and more intense weather patterns, in addition to reductions in Arctic sea ice, snow cover and permafrost, that is impacting our lives now and into the future." Taking action is imperative to honor Cherokee tradition of "plan(ning) for seven generations in advance to ensure our progeny and descendents are able to enjoy the same level opportunities in the future, or greater," the resolution says.
"We've got to save our earth here," said Birdtown Representative Boyd Owle, who made the move to pass. "I think it's very important we do this."
Unlike traditional automobiles, electric vehicles don't rely on carbon-producing gasoline combustion to run. Instead, they use lithium batteries that charge from the electrical grid where the vehicle plugs in. This means that electric vehicles produce zero emissions on the road — instead, the amount of emissions created on a given trip depends on the power source of the grid where the car charged. An electric vehicle charged with energy created by a coal-fired power plant would produce a significant amount of carbon, while a vehicle charged with energy created by a nuclear power plant would not.
The tribe has a jumpstart toward achieving its newly outlined goals in the form of grants from Duke Energy and the U.S. Environmental Protection Agency's Diesel Emissions Reduction Act Funding.
The tribe has a jumpstart toward achieving its newly outlined goals in the form of grants from Duke Energy, state Volkswagon Settlement funding and the U.S. Environmental Protection Agency's Diesel Emissions Reduction Act Funding. Altogether, the grants will allow the tribe to replace five diesel buses at the Cherokee Boys Club with electric vehicles and install charging infrastructure for up to 12 buses, Owle said. Additionally, Duke will install two DC fast-charging stations at the Cherokee Welcome Center. Users will have to pay for charging time, and those profits will go back into the program, eventually funding additional charging stations. The tribe's Fleet Committee has already approved two electric vehicle purchases for tribal programs, including two charging stations, so the EBCI has already begun acting on the resolution, Owle told The Smoky Mountain News.
The move comes at a time of increasing governmental focus around climate change and renewable energy efforts. In his first month as president, Joe Biden issued an executive order to replace all feasible federal fleet vehicles with electric ones. Meanwhile N.C. Gov. Roy Cooper's Executive Order 80, issued in 2018, stated a goal of marking 80,000 electric vehicle registrations in the state by 2025. In 2019, fewer than 10,000 were registered, Owle said. Last month, Cooper signed a bipartisan bill into law that aims to make North Carolina carbon-neutral by 2050.
The tribe has pursued other renewable energy projects in the past, including a $2.36 million solar array at the Valley River Casino in Murphy, completed in April 2019.