Ask Leah! The Ingles Dietitian
Sponsored: Should we Eat the Way our Ancestors Ate?
Wednesday, October 27, 2021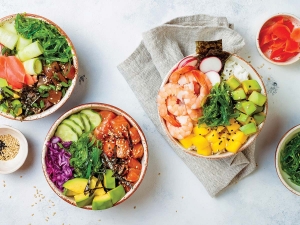 This notion of the fact that food was better or we were better off in ancestral times is a logical fallacy known as an "appeal to nature" and ignores the fact that in many cases our ancestors starved or suffered from malnutrition.
Sometimes we also hear "don't eat anything your great-grandmother wouldn't have recognized as food" (popularized by journalist Michael Pollan) which is another logical fallacy known as an "appeal to an irrelevant authority" or an "appeal to a false authority."
We live in a time of incredible food abundance and food safety.
Does that mean that all the food available to us contributes to good health? No. But we have more choices and aren't limited by seasonal availability as our ancestors would have been.
Does that mean that there are never any issues with food safety? No. But that does mean there are systems and regulations in place to protect us that did not exist in earlier times and we have packaging and refrigeration that helps keep food safe.
Does that mean everyone always has enough to eat? No. But there are programs in place to help address this.
Unlike our ancestors or even great-grandparents, most of us have access to food year around thanks to innovations in food preservation, processing, packaging and refrigeration.
Be thankful we live in the time that we do and help those who may not be as fortunate by donating food or funds to your local food bank or food pantry.
Sources: www.logicallyfallacious.com/logicalfallacies
Leah McGrath, RDN, LDN
Ingles Markets Corporate Dietitian
facebook.com/LeahMcgrathDietitian
800-334-4936