Ask Leah! The Ingles Dietitian
Sponsored: Eating organic on a budget
Wednesday, October 13, 2021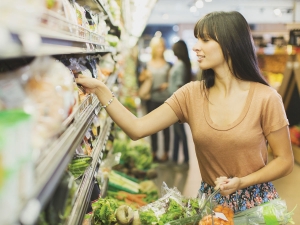 Q: I have arthritis and am trying to follow a healthy diet but am on a fixed income so organic products are too expensive for me to buy regularly. Can you please advise me?
A: First, good news... you don't have to buy organic to eat healthy! The organic label refers to agricultural standards and has nothing to do with nutrition or health. That being said, we do have our Ingles store brand of organic products known as "Harvest Farms" which may be more affordable.
Dietary recommendations for arthritis, and for inflammation in general, often fall in line with what is called the Mediterranean Diet:
Daily: eat fruits and vegetables (including beans), nuts and seeds
At least 2-3 times/week ffor anti-inflammatory benefits of omega 3-fatty acids

make sure you eat fish/seafood. this can be in any form - fresh, frozen or

canned.
Avoid foods and beverages that are high in salt or sugar, avoid fried foods and

high fat meats, limit caffeinated beverages and alcohol.
Engage in activity and exercise as ok'd by your physician.
For more information try: https://newsnetwork.mayoclinic.org/discussion/mayo-clinic-minute-fighting-arthritis-with-food/
Leah McGrath, RDN, LDN
Ingles Markets Corporate Dietitian
facebook.com/LeahMcgrathDietitian
800-334-4936