Archived News
Benefit showcases Canton's 'Grit and Grace'
Tuesday, October 05, 2021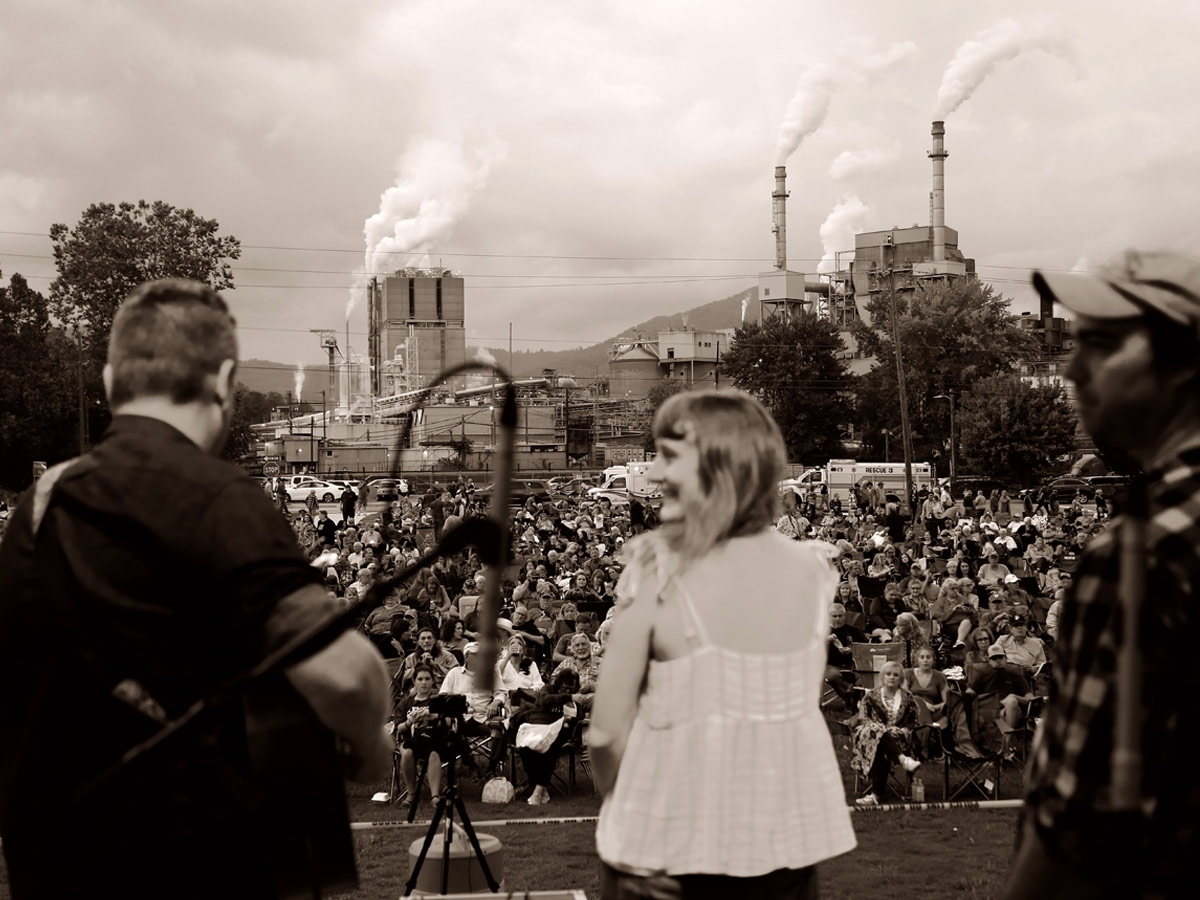 Jeffrey Delannoy photo
Multi award-winning bluegrass supergroup Balsam Range (who are also Haywood County locals) appeared in Canton's Sorrells Street Park on Saturday, Oct. 2 to show the world what "Grit and Grace" really means – it's not just the title of their recent hit song, it's also a way of life for many in this blue-collar mill town.
For some, that way of life was shattered when deadly flooding from the Pigeon River (for the second time in less than two decades) inundated downtown on Aug. 17, but the boys in Balsam Range weren't going to miss the opportunity to pass along some of that grit and grace themselves.
Joined by Amanda Anne Platt and the Honeycutters, Balsam Range performed for an outdoor crowd of several thousand people. All performers donated their time, along with the stage crew, the sound crew and dozens of others who helped to make the show happen – all on three weeks notice.
Sponsored by The Smoky Mountain News, the Town of Canton, Canton and Clyde Lions Clubs, Elevated Mountain Distilling Company and Greene Brothers Well Drilling & Repair, the show was free, with a $20 suggested donation. All told, more than $36,000 was raised at the event, but that total is expected to rise as individual and institutional donations continue to arrive.
If you weren't able to make it to the show, fear not – a forthcoming broadcast will be announced once details become available. Until then, check out this photo gallery from SMN's Jeffrey Delannoy
- Cory Vaillancourt