Ask Leah! The Ingles Dietitian
Sponsored: Produce Picks-try something new!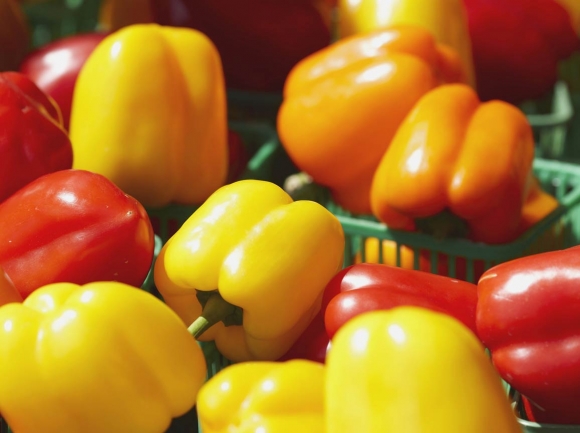 Are you a creature of habit when it comes to buying produce? How about trying some new/different items!
Mini Sweet peppers - High in vitamin C. You may have seen these bags of colorful mini sweet peppers at Ingles. They are great to add raw to a vegetable platter or a stir fry. Roast whole mini peppers in the oven with a little olive oil and seasoning or cut them open and stuff with cheese and crumbled bacon and roast in the oven.
Shallots - Shallots are part of the allium family like garlic and onions. They are a small bulb that can be peeled like an onion but have a slightly more mild flavor. You can substitute shallots for onions in most recipes.
Dates - You can find pitted (pit has been removed) and unpitted (still have the pit) dates in the produce section at Ingles. Dates are the dried fruit of the date palm tree. Medjool are large dates that are naturally sweet. You can use them in place of raisins in baking recipes or chop them up to add to breakfast bowls. You can also fill pitted dates with peanut butter as a snack or make an appetizer by stuffing pitted date with blue cheese and drizzling with balsamic syrup.
Leah McGrath, RDN, LDN
Ingles Markets Corporate Dietitian
facebook.com/LeahMcgrathDietitian
800-334-4936