Ask Leah! The Ingles Dietitian
Sponsored: Try something new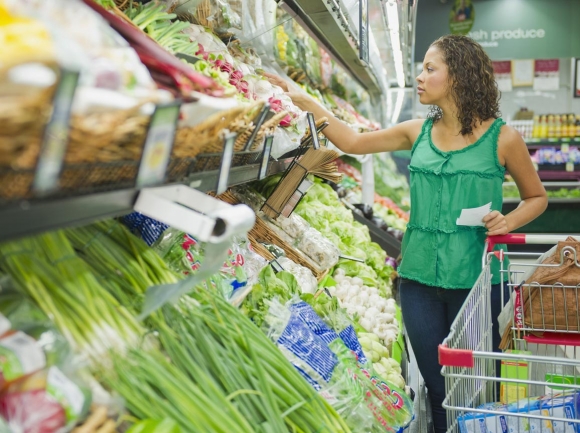 Fruits & Vegetables at Ingles Markets
Meyer Lemons - Meyer lemons may look very similar to a regular lemon; but their peel is usually softer and not as bumpy, and the fruit itself is often smaller than a traditional lemon. Meyer lemons are juicier and less acidic than a traditional lemon and are wonderful if you are inclined to make lemon curd. (Did you know lemon curd only has 3 ingredients? Lemon juice, sugar and egg! To reduce the sugar (and carbohydrates I often make it with a sucralose/Splenda and sugar blend.)
English Cucumbers - Also known as a hothouse, seedless or "burpless" cucumber. Do you find that the seeds of traditional cucumbers give you indigestion? An English cucumber may be the answer! English cucumbers have small or no seeds, are long and narrow,

and their skin is usually thinner and less bitter than a traditional cucumber. I don't peel them for salads. The taste of English cucumbers is also more mild than traditional cucumbers.

I like to make salad with thin slices of English cucumbers, sliced radishes, and cilantro tossed with olive oil, lemon juice, salt and pepper.
Arugula - Known as "rocket" in Europe. Arugula has a peppery taste that is perfect when eaten fresh in salads or in sandwiches.

Technically arugula isn't a leafy green but a member of thebrassica family - related to the mustard plant. (https://lettuceinfo.org/products/arugula/). My favorite salad is just arugula dressed with olive oil, lemon juice, salt and pepper.
Leah McGrath, RDN, LDN
Ingles Markets Corporate Dietitian
facebook.com/LeahMcgrathDietitian
800-334-4936