Archived News
Cawthorn defends proxy vote from CPAC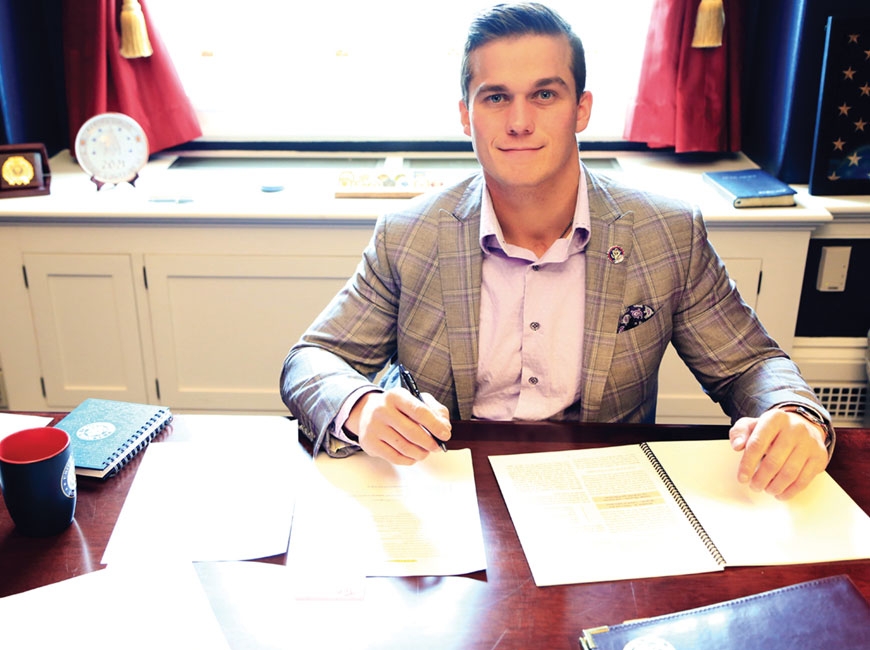 As if last week's Conservative Political Action Conference (CPAC) wasn't controversial enough — the stage resembled a rune with Nazi connotations, and organizers rolled out a golden idol of former President Donald Trump — now a number of Republican House members are being criticized for using the ongoing Coronavirus Pandemic as an excuse to vote by proxy against the latest COVID relief bill.
Among them is Western North Carolina's freshman Rep. Madison Cawthorn, who responded to the controversy at the end of a week that featured another round of harassment allegations levelled against him.
On Feb. 25, Cawthorn filed a letter with the Clerk of the U.S. House of Representatives stating that he would be unable to physically attend proceedings in the House "due to the ongoing public health emergency."
Around that same time, 12 other House Republicans did the same thing, including Ted Budd (R-NC), Matt Gaetz (R-FL) and Greg Steube (R-FL).
The purpose, for each of them, was to grant authority to another Member to cast a proxy vote in their absence. In Cawthorn's case, that was fellow Western North Carolina Rep. Patrick McHenry.
Cawthorn spokesman Micah Bock said that House rules mandate that for a proxy vote to be cast, certain language must be used.
"Democrats have voted from yachts, from mansions, and from speaking events," Bock said. "This is a classic example of 'rules for thee but not for me.'"
Last year, on July 1, then-candidate Cawthorn called those Democrats "cowards for hiding and not showing up to work," but on the day he was absent from the House, Cawthorn, along with Budd, Gaetz and Steube, spoke at CPAC. The others all spoke at CPAC a day or two later.
Cawthorn said that Republicans were forced into the absences, thanks to House Speaker Nancy Pelosi.
"Last week, Nancy Pelosi arbitrarily changed our voting schedule to intentionally situate it over CPAC, in an effort to prevent congresspeople from speaking to their constituents," he said. "I chose to value speaking with conservatives and North Carolinians over abiding by her bad faith ruling."
While Cawthorn was away, McHenry cast Cawthorn's vote against the American Rescue Plan Act of 2021.
"I voted no because only 9 percent of the funding in that bill was COVID-related," Cawthorn said. "Americans were paying on average $5,000 in taxes to receive what amounts to pennies in return. If the bill had actually been about COVID relief, and not sending millions of tax dollars to foreign countries, illegal immigrants and abortion clinics, then I would have considered voting for it."
The bill ultimately passed 219-212, and will now move to the Senate.