Ask Leah! The Ingles Dietitian
Sponsored: Recipes from Leah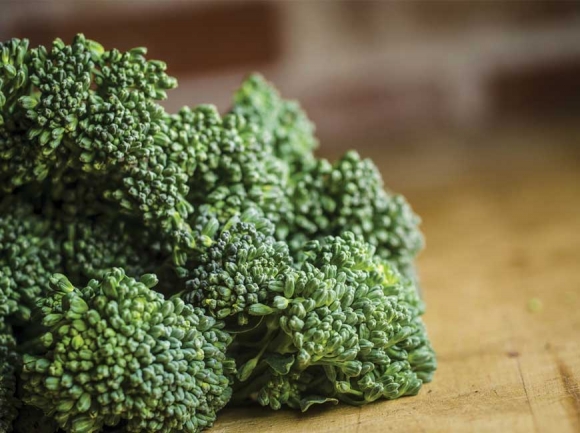 Crunchy Roasted Broccoli & Peanut Salad Dressing
2 tbsp. crunchy peanut butter
1 tbsp. canola or peanut oil
4 tsp. low sodium soy sauce
1 tsp. fresh lime juice
1 tsp. grated fresh ginger
SALAD:
1lb. fresh (washed) or frozen broccoli florets
1 tbsp. canola oil (or peanut oil)
1/4 tsp. black pepper
1 cup crunchy chow mein noodles
1/3 cup roughly chopped lightly salted peanuts
2 tbsp. roughly chopped fresh cilantro (or chopped green onions - scallions)
1) Preheat oven to 425°F.
2) Cover baking sheet with aluminum foil and spread broccoli on top. (Note: if using frozen broccoli it is not necessary to totally thaw first).
3) Sprinkle with oil and black pepper. Roast for 20 min. Add in peanuts, mix, and roast for 5 more min.
4) Remove from oven, transfer to a large bowl, and add chow mein noodles.
5) Toss with dressing, fresh cilantro and/or green onions.
Leah McGrath, RDN, LDN
Ingles Markets Corporate Dietitian
facebook.com/LeahMcgrathDietitian
800-334-4936