Ask Leah! The Ingles Dietitian
Sponsored: Don't throw those Vegetables out!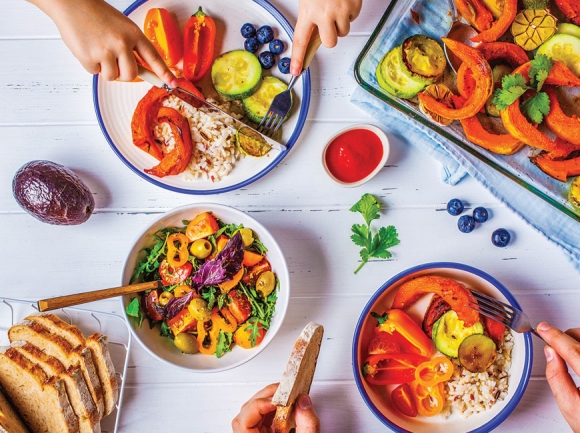 Fresh vegetables won't last forever in your refrigerator, and if the ones you've purchased are looking a little sad and soft or limp, it's time to use them.
Some Ideas
Here are 7 ideas of what you can do with those vegetables so you don't waste money by throwing them out.
• Frittatas, omelets or quiche are great vehicles for a number of different vegetables when combined with egg and cheese and perhaps some chopped ham.
• Pizza - Top your frozen cheese or homemade pizza with vegetables.
• Stir Fry or Fried Rice - Combine vegetables with rice and tofu, chicken, shrimp, pork or steak
• Tacos or Quesadillas - Chop up vegetables and add to a taco or quesadilla along with fish, ground beef or chicken.
• Smoothies or Juices
• Roasted vegetables - This works well with root vegetables as well as broccoli and brussel sprouts.
• Soups or stews - Making a soup or stew at home? Add in more vegetables before you have to toss them.
#QuarantineKitchen
Leah McGrath, RDN, LDN
Ingles Markets Corporate Dietitian
facebook.com/LeahMcgrathDietitian
800-334-4936