Ask Leah! The Ingles Dietitian
Sponsored: Relying on rice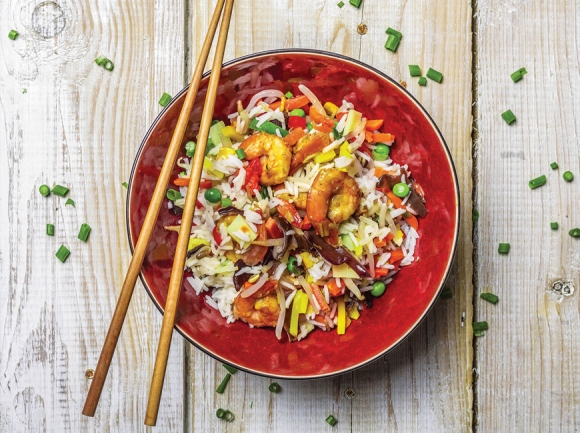 Another great pantry staple is RICE. Do you know that there are different types of rice and some types work better in certain dishes?
Here are some of the main types of rice you can find at Ingles Markets that are good to keep on hand in your pantry:
• Long Grain – (examples: Jasmine and Basmati) light and fluffy, It's good for pilaf, stir fry, soups, jambalaya and gumbo
• Medium Grain – (example: Arborio) has a creamier consistency so use it for sushi rice, in Asian dishes, risotto and rice pudding
• Short Grain – has a chewier consistency, use it for creamier dishes and it's also good to use for Asian dishes
(Source: www.thinkrice.com/at-home/rice-varieties)
Have leftover rice? Use it to make:
• Rice pudding
• Add it to soups or stews
• Mix rice in with ground meat when making meatballs or meatloaf
• Fried rice
• Stuffed peppers
• Cheesy Rice Balls – to 1 c cooked and cooled rice, add ½ c. grated cheese (like parmesan), one beaten egg, spices and 1/2c bread crumbs form into balls. Roll in additional bread crumbs and bake or fry.
#QuarantineKitchen
Leah McGrath, RDN, LDN
Ingles Markets Corporate Dietitian
facebook.com/LeahMcgrathDietitian
800-334-4936