Ask Leah! The Ingles Dietitian
Sponsored: Pasta in your pantry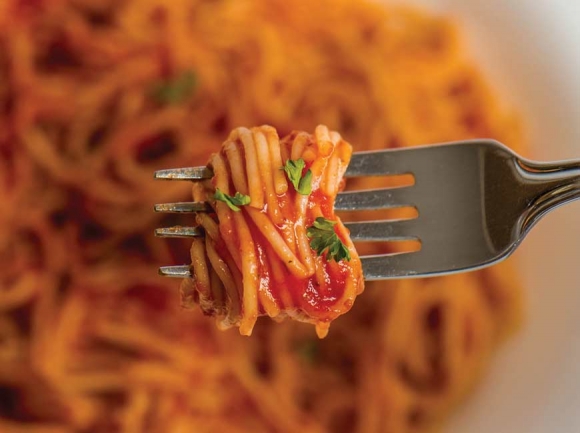 With "stay at home" and quarantine orders, many are doing a lot more cooking. One of the staples of your pantry may be pasta. Dried pasta is shelf stable and with so many different shapes and sizes; there are lots of different meal options. If you usually buy only spaghetti noodles, try other shapes and sizes like rotini, orzo or bow tie pasta.
Pasta is a carbohydrate and becomes a balanced meal by combining it with lean proteins and non-starchy vegetables.
• Enriched pastas typically have added vitamins and minerals like B vitamins and iron.
• Whole wheat and whole grain pastas are also available.
• Gluten-free pastas are usually made with corn, rice or beans or some combination of these.
Pump up your pasta dishes
• Add fresh, frozen or canned vegetables in macaroni and cheese. Example: Roast or steam broccoli +macaroni and cheese and salsa.
• Make a vegetarian lasagna. Example: Add fresh or frozen spinach to your ricotta cheese filling. Alternate long slices of fresh zucchini with lasagna noodles and cook as directed.
• Add pasta to your vegetable soup. Example: Add orzo, macaroni noodles or bow tie pasta to vegetable soup along with leftover cooked chicken or cooked ground beef and heat until soup is hot and pasta is cooked for a hearty dinner soup.
Leah McGrath, RDN, LDN
Ingles Markets Corporate Dietitian
facebook.com/LeahMcgrathDietitian
800-334-4936