Drug abuse and mental health
Reaching out for help: Local services available for adults with mental illness
Wednesday, November 29, 2017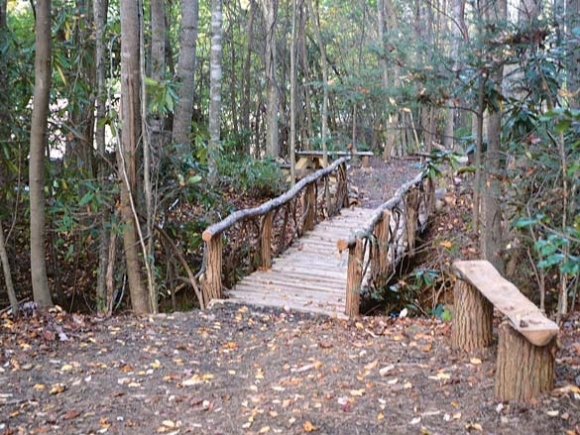 Asking for help is often the hardest step in the recovery process. Even after realizing you need help, it can be difficult to identify the problem and navigate your way through the mental health system.
Luckily there are a number of providers available in Western North Carolina to help you figure out the best road to recovery. Meridian Behavioral Health Services and Appalachian Community Services both provide a number of programs and resources for adults dealing with a wide range of mental health disorders and addictions. All you have to do is make a call or walk in the door to start the process.
"We believe recovery is possible for everyone," said Katie Goetz, service manager for Meridian's Recovery Education Centers. "That doesn't mean an absence of symptoms — it means being able to do the things that are important to them and contributing to society."
SEE ALSO:
• Meridian determined to keep adult offender services
• Offender programs help people find redemption
• Meridian starts first fundraising campaign
• Haywood Regional expands to meet behavioral health needs
Meridian adult services
If you are looking for mental health help through Meridian, Goetz said the Recovery Education Center in your community should be the first place you go.
"Our recovery education centers are our front door for services," she said. "It's a different kind of model that we get excited about because it promotes empowerment and it's where folks learn tools they need to support themselves."
At the RECs, which are located in Haywood, Jackson, Macon and Transylvania counties, everyone is considered a student — not a patient or client. Students can come to the centers to take part in wellness classes for issues like trauma, anxiety, nutrition, self-esteem, recovery and so much more. Students can also access time with a psychiatrist to see what medications might be an option, individual classes, peer support services, counseling sessions and Suboxone clinics at the RECs. Between July 1, 2016, and June 30, 2017, the RECs serviced 3,280 people.
"There's a window for all of us where we need support and now you can just come in and be seen right away," she said. "Most centers offer four classes a day."
People are often hesitant to attend one of the classes at Meridian, but Goetz said once you attend one for yourself, you'd see it's not as intimidating as it may sound. It's not like group therapy where you have to share everything that's happened to you with mental illness or addiction.
"It's more psychological education where they are really practicing the skills and tools they can use in life. Students are learning from other students and you heal with other people," she said. "People can share what they're confortable with sharing."
When it comes to help for substance abuse, Meridian's RECs accept people in many stages of recovery. Whether you're completely ready to make a change or not, Goetz encourages you to come in and meet with someone who can meet you exactly where you are.
"Ready or not, come on in. We have support for folks ready to stop and we also support and care for people who are not quite ready or don't have the resources to stop. They may have a partner also on drugs or their living situation isn't ideal for quitting," Goetz said.
Meridian also has jail programs where a clinician goes into the detention centers to lead a substance abuse class and connects them with services in the community once they're released to prevent them from falling into the same bad habits and returning to jail. In Transylvania County, Meridian works with law enforcement to divert people from jail into treatment for certain offenses.
Funding cuts filtering down from the state have forced Meridian and other providers to do more with less, but Goetz said Meridian is rising to the challenge.
"We're at a time in our field where quality is really important and we're all trying to do more with less and still offer quality services," she said. "I think we're still doing that but we're having to be creative."
For more information about Meridian's adult services, visit meridianbhs.org/adult-services.
ACS adult services
Appalachian Community Services is the other local provider offering adult mental health services in Western North Carolina. Headquartered in Murphy, ACS has 24 facilities throughout the region to provide mental health, substance abuse and intellectual and developmental services to children, adolescents and adults. Unlike Meridian, ACS is not a nonprofit organization, and as of July of this year it was acquired by ncgCARE, a national behavioral health network based in Virginia.
With the cuts coming from the state, Tabatha Brafford, director of consumer services with ACS, said partnering with a larger mental health organization will only make ACS services that much stronger.
"They are passionate about behavioral health. Their mission statement is to improve lives — plain and simple — and they have a history of having a lot of positive outcomes with people with mental health issues," she said. "Partnering with ncgCare allows us to be even more stable. With everything happening in North Carolina right now it's important to have that."
At this point, Brafford said ACS has been fortunate not to have to make any cuts to the services it provides and is always looking for new grants that will allow ACS to expand programming for residents.
Thanks to a funding partnership between Vaya Health, ncgCARE and the Evergreen Foundation, ACS was recently able to renovate and expand services at The Balsam Center in Waynesville. The facility-based crisis unit expanded from 12 to 16 beds and includes upgraded technology to enhance safety and security, a substance use group therapy room, a nature trail and a primary care exam room. The center is also ready to go up to 24 beds as soon as the state approve a new certificate of need.
The Balsam Center serves residents in need of treatment for mental health concerns, such as depression or anxiety, or for alcohol or drug use, including opioid drug addiction. ACS also provides services for individuals with intellectual and developmental disabilities. All people in need of care, regardless of insurance status or ability to pay, are eligible for evaluation.
Brafford said ACS's next goal is to roll out the behavioral health urgent care by February 2018. Once in operation, the urgent care will allow anyone experiencing a mental health or substance use crisis to come to the center at any time, day or night, for an evaluation.
"This is a very big deal — as programs face potential cuts in the system you don't want people with mental health issues to flood to the emergency department," she said. "Extra support will be at the Balsam Center when people are experiencing a crisis."
Like Meridian, ACS offers diagnostic assessments by mental health professionals, outpatient services for substance abuse, individual, group and family therapy, medication management services, and a number of classes to help people with depression and anxiety, anger management, substance abuse and more.
ACS also has two group homes located in Clay and Cherokee counties for adults and works closely with other residential programs in the state to find proper placement for people who need stabilizing after a mental health crisis. Tele-medicine technology has also helped ACS decrease wait times for patients to be seen by a physician.
"Despite the cuts, there is so much effort going into making our system the best it can be. There's a lot of great services out there and so many people who still don't know about them," Brafford said. "The different stakeholders in the system continue to improve our relationships and partner wherever we can. It's better for clients to have an integrated care treatment as a team — it leads to much better possible outcomes."
For more information about ACS's adult services, visit www.acswnc.com/acs-services.
Appalachian Community Services, by the numbers
• 75% of admissions to the Balsam Center's Adult Recovery Unit were admitted directly without the individual going to an emergency department for medical clearance.
• Mobile Crisis has already evaluated 1,489 individuals this year — 1,062 individuals were in the community (such as homes and schools). 315 evaluations were at the individual's home. This is 21% of Mobile Crisis evaluations occurring at the individual's home.
• Of the 1,489 individuals evaluated, 651 did not require hospitalization following ACS intervention (support and connecting or reconnected them with services).
Meridian Behavioral Health Services' Recovery Education Centers
Haywood County
131 Walnut Street, Waynesville • 828.456.8604
Jackson County
154 Medical Park Loop, Sylva • 828.631.3973
Macon County
102 Thomas Heights, Franklin • 828.524.6342
Transylvania County
69 N. Broad St., Brevard • 828.883.2708
Appalachian Community Services locations
Graham County
217 South Main St., Robbinsville • 828.479.6466
Haywood County
1482 Russ Ave., Waynesville • 828.452.1395
The Balsam Center
91 Timberlane Road, Waynesville
Psychiatric Clinic: 828.454.7220
Adult Recovery Unit: 828.454.1098
Macon County
100 Thomas Heights, Suite 206, Franklin • 828.524.9385
Swain County
100 Teptal Terrace, Bryson City • 828.488.3294