Rumble
Our Future is Electric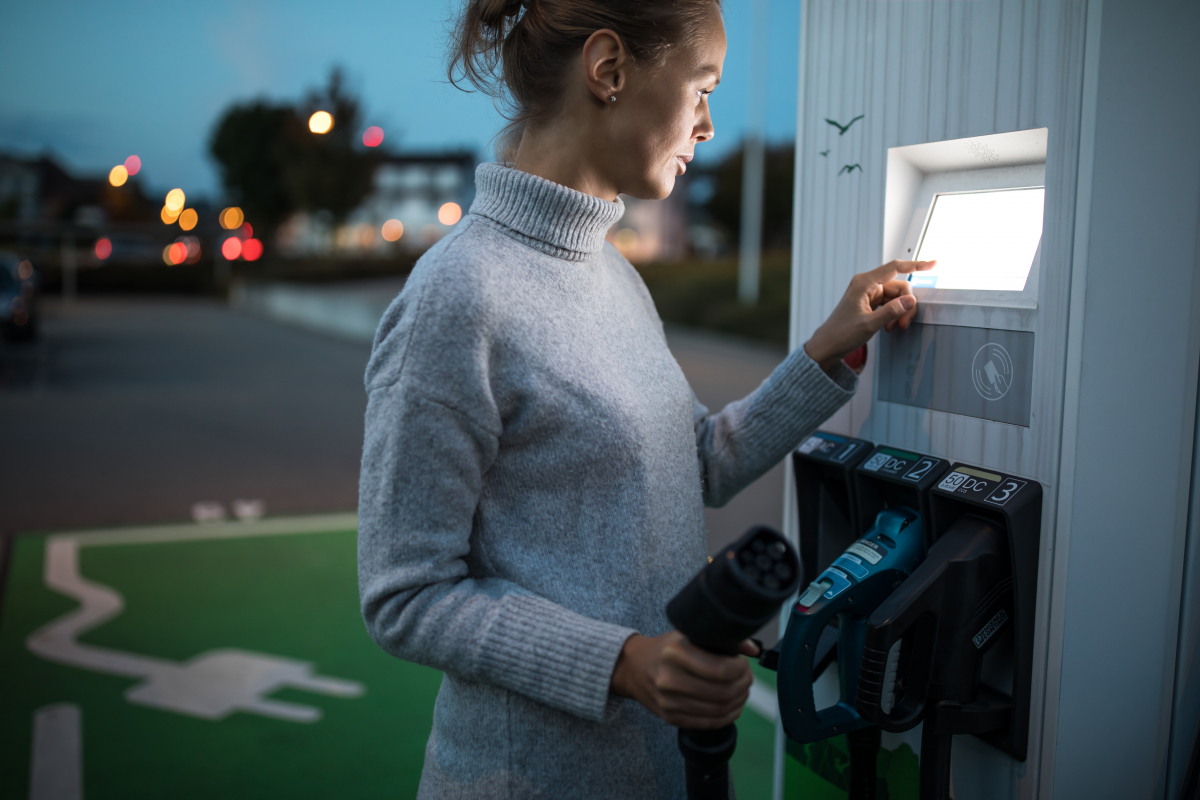 "Nature never did betray the heart that loved her." -- William Wordsworth, 1798
"OurFuture is Electric" read the banner William Hite tied between two maple trees at First United Methodist Church (FUMC), Waynesville, on Saturday, August 13. In only eight years, Electric Vehicles (EVs) will cost less to make than any other vehicles.
Buyers' costs already approach those for other vehicles, and the Inflation Reduction Act (IRAct) lops off another $7500 for most vehicles assembled in North America. Hite explained, "Whiledrool-worthy vehicles exist, more affordable options will be rebate-eligible: VW I.D.4, Ford F-150 Lightning, Chevy Bolt, Cadillac Lyriq, and perhaps, Tesla Models 3 and Y."Many new EVs coming to production challenge the speed of a Ferrari and the luxury of a Mercedes S Class.
In a lively informal program, Hite gave all the basics and answered questions that addressed concerns and misconceptions. He showed the pros and cons of different types of charging mechanisms. A graph compared manufacturing cost breakdowns of EVs, hybrids, and gas-powered vehicles.
"Electric Transportation: EVs and Beyond"was the last in his three-part series "Your Home & Business Toolkit: A Pathway to Energy Efficiency and Cost Reduction." It was sponsored by the Creation Care Ministry of FUMC and the WNC Climate Action Coalition as a free public service.
Thanks to the Blue Ridge EV Club and Tesla Owners Club of WNC, people checked out Teslas, Mach E Mustangs, Kia Niro EVs, Chevy Bolt, Chevy Spark, RAV4 Primes, Volvo XC40 Recharge, and BMW i3 and asked owners about them.
View the presentation available on FUMC's YouTube channel. Search "Creation Care Workshop Session 3 Electric Vehicles."
Electric Vehicles are a triple-win:
Save money on federal taxes: The IRAct renews the $7,500 tax credit for all new EVs assembled in the US and bought between January 1, 2023 and December 31, 2032 for cars priced under $55,000 and SUVs, trucks, and vans under $80,000.Eligibility by income also tops out at $150,000 filing "single," $300,000 for joint tax returns.

EV owners enjoy quiet rides and save hundreds to thousands of dollars annually—no fuel to buy, less maintenance.

EVs improve our health: they reduce carcinogenic, heart-disease-causing atmospheric emissions and help mitigate the climate emergency since transportation emissions comprise 27% of U.S. greenhouse gas (GHG) pollution.
WNC CAC is an all-volunteer group working to mitigate the effects of the climate crisis in our region. Mary Jane Curry, Ph.D., co-founder, is a retired university teacher of research methods, writing, and literature. She is a Climate Reality® Leader.