Archived Reading Room
Sorry, but Bob Dylan didn't deserve the Nobel
Wednesday, October 26, 2016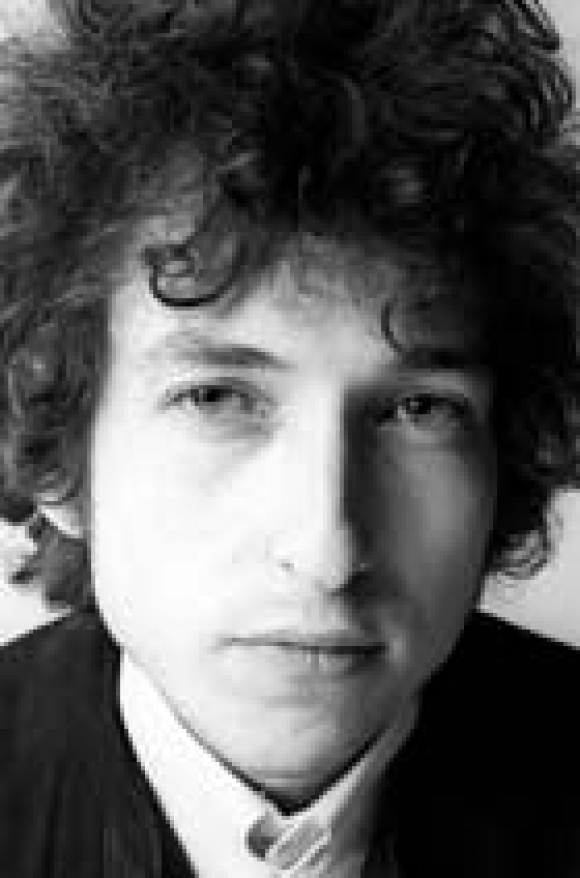 One moment, please. To ward off the brickbats, cudgels, stones, dirt clods, and rotten tomatoes sure to come my way, I must clap on my armor: breastplate and plackart, gorget and pauldrons, greaves, fan plates, visored helmet, and other bits and pieces of metal protection.
There. I'm suited up. Now I can say it: Bob Dylan doesn't deserve the Nobel Prize in Literature.
Though I haven't listened to Bob Dylan in decades, I have kept up with him in a desultory way. One of my brothers, a musician, is a Dylan fan to the point of emulation. My favorite political and cultural website, maggiesfarm.com, frequently features Dylan's music, and Dylan makes the news from time to time with various comments on the American scene. He has written an enormous number of songs, a biography of his early years titled Chronicles: Volume One, and Tarantula, a jumble of poetry and prose published almost fifty years ago that reads like the ramblings of junkie William S. Burroughs on a bad needle day. Dylan's music has influenced two generations of singers, and many of his songs will remain a part of our culture long after he is gone.
I get all that.
But the Nobel Prize in Literature?
When I first saw this news online, I was certain it was a hoax, a prank. When I realized the truth, when I understood Bob Dylan was truly the recipient, I was for a moment proud an American had won the prize.
Then reality set in.
Bob Dylan?
Before you begin tossing those brickbats and tomatoes, let me explain. I bear no animus toward Bob Dylan or his music. I enjoyed a lot of his early work, and then lost interest in him. Millions of people, however, revere him, and his songs are certainly worthy of honor.
I also recognize that nowadays many would-be poets become songwriters. In a culture driven by consumerism and mass appeal, success in music commands money and fame while a published poem too often fetches five contributor's copies of a magazine read only by other poets. Good songwriters are hot and bubbling away on the stove. Good poets are found at the bottom of the freezer with last year's chicken soup. You can easily test this assertion. Simply ask yourself how many living poets you can name or how many of their poems you would recognize. Now name the living musicians you know and their songs.
I will grant another point. In those fat textbooks used in college English classes — I am specifically thinking of X. J. Kennedy's Literature — the editors often include a brief selection of songs along with reams of more traditional poetry. This inclusion gives some legitimacy to song as poetry. Shorn of their music, however, these lyrics from songwriters appear flat and inferior alongside those of poets. There is a reason for this difference. A musician uses — and indeed often depends on — the music to carry his words; a poet uses words to carry his music.
So what qualifies Dylan as worthy of the world's greatest literary prize?
Is it Tarantula, which without the musician's attendant fame would never have found a publisher or readers? Is it the autobiographical Chronicles: Volume One, which appeared eleven years ago with no sign yet of Chronicles: Volume Two? Some readers and critics have touted this work as extraordinary, but after reading a few pages most of us would recognize that the publication of Chronicles depended on the author's fame as a performance artist and not on the book's literary excellence.
So that leaves us with his music and with Dylan himself, who has become an American icon. Icons are made for veneration, and many of those who pay homage to the shrine of Dylan are undoubtedly happy at this latest honor. Are we really to suppose, however, that if we separated his words from his music and his personality, if in other words we found his words naked on a page with no recollection of the music or knowledge of the man, that Dylan would be considered a poet worthy of the Nobel Prize in Literature?
And what does this choice by the Nobel Committee say to other literary artists? What message does it send to writers of fiction and poetry? A.S. Byatt, Marilynne Robinson, Charles Portis, and Cormac McCarthy are writers whose work I have read and found commendable, and who were evidently candidates for the award.
To them the Nobel Prize judges seem to say this: Well, boys and girls, you have written hundreds of thousands of words, you have sweated out your novels and short stories, your plays and poetry, you have bled over the human condition and dug deep into the human heart, but we're going with the music man.
Do not misunderstand me. I am writing here not to denigrate Bob Dylan, but to take to task the Nobel Prize judges. To bestow this honor on Bob Dylan is like handing the Nobel Peace Prize to Barack Obama, a president whose foreign policy, along with that practiced by George Bush, has helped transform large swatches of the Middle East into hellholes.
And yes, I know: Two months into his presidency, Obama received the Nobel Peace Prize. Then that award was a joke. Now it is a travesty.
In granting this honor to Bob Dylan, the judges have made a mockery of the Prize and of literature itself.
(Jeff Minick is a writer and teacher. He can be reached at This email address is being protected from spambots. You need JavaScript enabled to view it..)