A&E Latest
Love is enough: Andrew Scotchie shines on latest release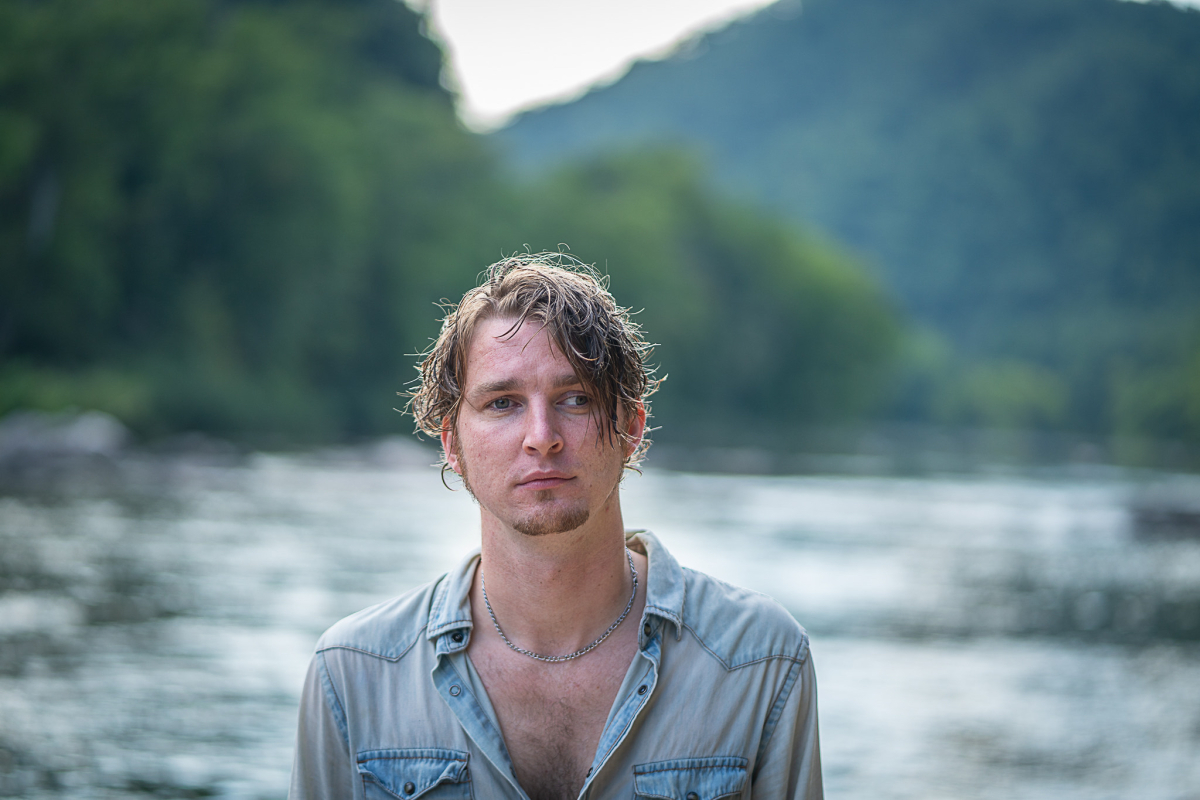 Andrew Scotchie.
Donated photo.
On his latest album, "Love is Enough," Asheville indie-rocker Andrew Scotchie comes full circle with a bevy of things in his existence — a heavy past of sadness and grief, present moments of genuine gratitude and positive change, endless possibilities of a promising future within reach.
"In some ways, I feel wiser. In some ways, I feel reborn, especially with what we've all gone through the last few years," Scotchie said. "There's a lot of hard work to be done, and is currently going on. But, I'm very thankful for the love I have in my life, the people I have in my life — this is probably the happiest I've ever been."

Tapping multi-instrumentalist Logan Fritz, Scotchie headed into the Classic Recording Studio in Bristol, Virginia. The duo put down an array of melodies that conjure the signature elements of Scotchie's sonic template — a thick thread of rock crocheted with blues and soul, a few stitches of punk and indie for good measure.

"For me, it's about realizing there are truly people that are listening to what I'm trying to say," Scotchie said. "And that my music has found a place in their heart and helped them through some things, just like good music has helped me in the past."

Now 30, Scotchie is not old by any means. Not even close. But, he's been around the Asheville and greater Western North Carolina scene for over a decade. Recently celebrating 10 years as a bonafide musical artist with a special hometown show at the Asheville Music Hall, Scotchie has been taking time to honestly reflect about the road to the here and now.

"As far as my music goes, I'm definitely looking towards the bigger picture — it's about thinking long-term," Scotchie said. "In my 20s, I kept thinking 'I have to do this and I have to do that,' and to have everything figured out. And some of it was true, but a lot of it wasn't — all I have to do is focus on my path and not compare [my journey] to others."
To note, this year also marks the 15th anniversary of the tragic death of Scotchie's father, Tom, who was shot and killed by a former employee of Mountain Valley Water in Asheville, a company owned and operated by Tom Scotchie. The next day was Andrew's 15th birthday.
"I think [my dad] still guides me in many ways — how to be a good person, how your energy affects other people, how you should treat people and be treated — and I don't think that kind of thing ever goes away," Scotchie said. "It's interesting, because I played [a show on] Father's Day in Bristol. And I was proud of myself because I didn't really think about [the day itself] too much. All I thought was, 'I've got to make this a great show and overcome whatever's going on in my heart right now' — that's how I honor him and honor myself."
Chasing after the unknown horizon, there's this renewed sense of self within the musical heart of Andrew Scotchie. Perhaps it's getting a little bit older, a little bit wiser. Or maybe it's simply a real deal, hardworking rock-n-roller trying to find stability — personally and professionally — in a music industry seemingly in limbo, a daily society facing an identity crisis amid restlessness white noise and meaningless distraction.

"It's the idea of letting go of what doesn't serve you, about choices being made to protect my happiness and protect my sanity," Scotchie said. "Work hard, play hard and treat people good. Don't try to be anyone else but yourself, and then the right people will come, the right moments will come."

Those sentiments at the foundation of Scotchie's current mindset and ethos play right into the underlying message of what "Love is Enough" is trying to get across to the listener and general public at-large — love makes the world go 'round, so don't forget who's in your corner, whose corner you're in, for that's all we can count on in this sometimes-cruel world.
"It's about stripping everything down back to the only thing that matters — love," Scotchie said. "All this stuff that we own — cars, records players, whatever — is all going to end up in a dumpster and landfill one day. So, the only thing that transcends time and gets carried to the next generation is how you make people feel — hopefully, [your intent] becomes an unstoppable force."
That, and kindness breed kindness, so does the tried-and-true formula of "hard work + opportunity = luck."
"With each new year, you find ways that you want to outdo yourself, you find ways that keep you want to keep growing and creating," Scotchie said. "Lately, it's been about trying to elevate and reach more people with my music and what I ultimately want to say — I'm still very hungry."
Want to go?
Presented by Adamas Entertainment, the "Boogie Down Bash" featuring Pleasure Chest and Andrew Scotchie will be held at 6:30 p.m. Saturday, July 15, at The Lineside, the brand-new music venue at Frog Level Brewing Company in Waynesville.
Since 2012, Pleasure Chest remains one of the most rollicking blues-n-soul acts in Asheville and greater Western North Carolina. The high-octane stage show is a whirlwind of rock, blues, soul, indie-rock and Motown classics and originals alike.
"Voted the #1 Rock Band in Western North Carolina since 2015" by Mountain Xpress readers, Andrew Scotchie is a regional legend when it comes to original rock and blues stylings.
To note, The Lineside is the big red building between Frog Level Brewing and The Green Room on Commerce Street in Waynesville. Tickets are $10 in advance, $12 day of show. Doors at 6:30 p.m. Show at 7 p.m.
For more information and/or to purchase tickets, go to froglevelbrewing.com and click on the "Event Calendar" tab.