A&E Latest
Six strings of soul: NC Guitar Celebration returns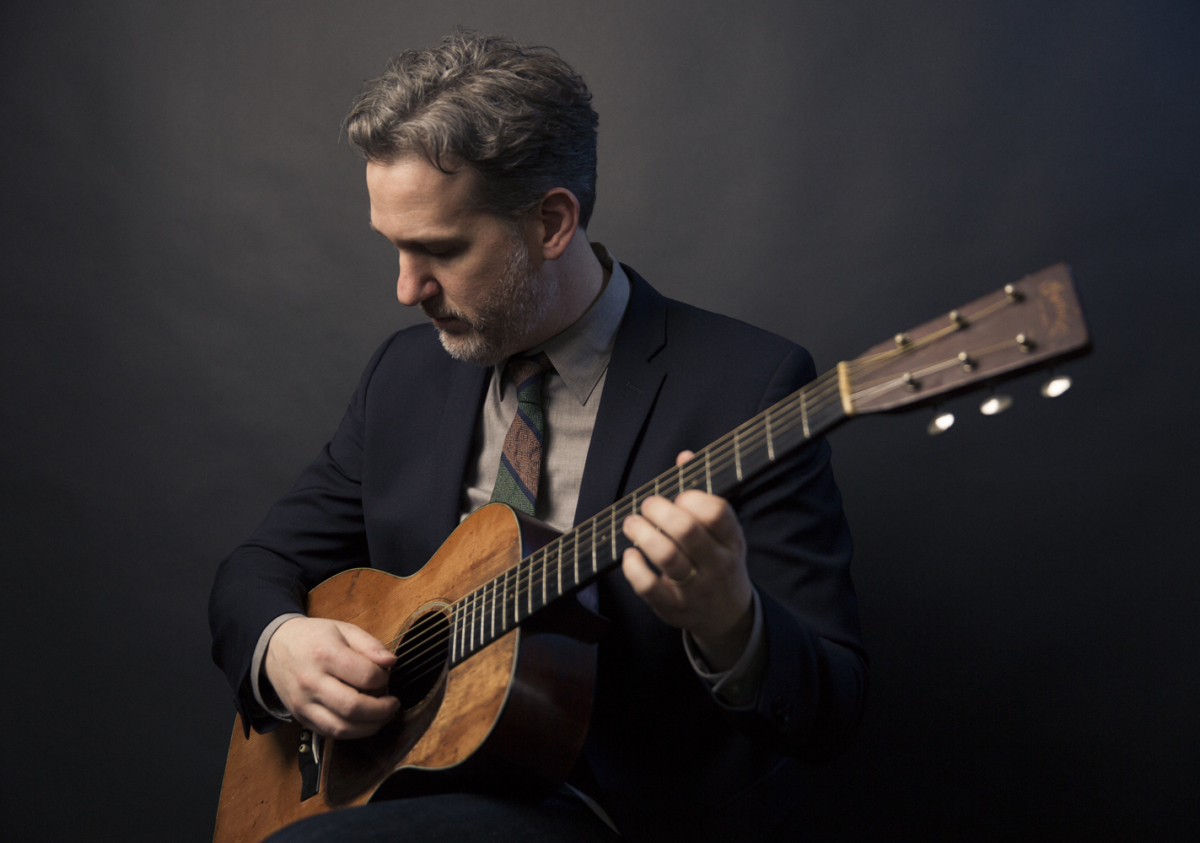 Guitar wizard Bryan Sutton (pictured) will host the NC Guitar Celebration in Brevard June 3.
File photo.
In its second year, the North Carolina Guitar Celebration in Brevard has much to celebrate — the sacred six-string instrument itself, a genuine moment of togetherness and the 100th birthday of the late Doc Watson.
"My hope is that it grows into an annual opportunity for all types of guitarists and other musicians to come together and share music in a unique way," said Bryan Sutton, host of the NCGC and its Blue Ridge Guitar Camp. "I want the audience to know they can expect moments that wouldn't happen anywhere else."

A legendary guitarist whose talent knows no bounds, Sutton, a Western North Carolina native, is a 10-time International Bluegrass Music Association (IBMA) "Guitar Player of the Year." Sutton also took home the Grammy for "Best Country Instrumental Performance" for "Whiskey Before Breakfast" with Watson in 2007.
"Doc's music and general style are a potent foundation for a night of music and I know all the folks coming have a connection to that — it's not only the artists being featured but Doc and his legacy," Sutton said "I'm using this opportunity to highlight some very specific and personal connections along with some themes that showcase Doc's broad appeal."

"Before Doc, the acoustic guitar was primarily a rhythm instrument in the folk and country world. Doc played fiddle tunes and led melodies on the acoustic guitar with enough volume to be heard unplugged at a square dance," added Jon Stickley. "But, [Doc] was so much more than a groundbreaking guitarist. His vocal delivery sounds like a preacher to me sometimes — it's a commanding, clear, wide ranging, honest, almost formal, storytelling type voice."

A six-string virtuoso based out of Asheville, Stickley and his astounding band, The Jon Stickley Trio, bring forth the compelling nature of not only live performance, but also the genre-bending approach at the heart of modern bluegrass and folk music — genres now bubbling up into the mainstream with acts like Billy Strings and Greensky Bluegrass entering the arena level.
"Most popular new artists are retaining that spontaneous, bluegrass jam energy and people can't help but pay attention to it," Stickley said. "[And] Doc Watson's influence still looms very large over the exploding bluegrass scene. The honesty, energy, and overall great vibes that Doc put into the world are a huge reason why audiences are so drawn to bluegrass today."

"[This is] music that's accessible, portable and a little more simplistic — its appeal is its realness. We get large doses of the grandiose and it's good to be reminded of some of the simplicities or the roots of it all," Sutton added. "I think along with the positive bumps in the [bluegrass] business or commerce of it all, we benefit as a culture maintaining an intimate connection with our foundations whether that be with music, cuisine, socially or the natural world."

So, why the guitar? What about it continues to captivate your heart and soul?
"[The guitar] really is one of things I've just always done. I will always be student of the instrument and as an extension, someone discovering more and more of my own musicality," Sutton said. "In recent years, I've tried to articulate some of my own experiences into teaching. Learning to be a better teacher has shown me more regarding some of the nuances and things that are unconscious in my own experience."

"The guitar's range is similar to the human voice. So, when I play melodies, it really sounds like it's singing or speaking — the acoustic nature of the instrument only deepens that connection," Stickley added. "The acoustic guitar requires a lot of attention to technique and economy of motion to play efficiently, and produce maximum volume without straining your body. Recently, as I've focused on that more, the instrument has taught me about places where my body holds tension, and how my legs and feet bear weight. The guitar is almost like a yoga instructor sometimes — it's a great relationship."

Reflecting on Watson — legend and lore, life and legacy — Sutton finds a lot of solidarity in the way the late icon held himself, onstage and off. For Sutton, it's that honesty of self, personally and professionally, that remains a beacon of truth for the guitarist as he continues to the dig deep and mine the eternal mysteries of the six-string.
"Watson's primary influence on me is a spirit of honest communication. He was a strong entertainer because he was a human that had good days and bad days," Sutton said. "As I got to know him, I got to see more of all sides of him and ultimately see a very professional, emotional and real guy. He didn't do this because he was trying to prove anything — it's just who he was."
Want to go?
Presented by Mountain Song Productions, the second annual North Carolina Guitar Celebration will be held at 7:30 p.m. Saturday, June 3, in the Whittington-Pfohl Auditorium at the Brevard Music Center.
The concert is the culmination of the Blue Ridge Guitar Camp. Taking the stage will be a slew of incredibly talented musicians, including Bryan Sutton, Darrell Scott, Sierra Hull & Justin Moses, Andrew Marlin, Jeff Hanna, Dom Flemons, Chris Eldridge, Jon Stickley, Ed Helms, Woody Platt and more.
For more information and/or to purchase tickets, click on blueridgeguitarcamp.com/concert.