Archived Arts & Entertainment
Sentimental garbage: Neal Francis to play Bear Shadow festival
Wednesday, April 26, 2023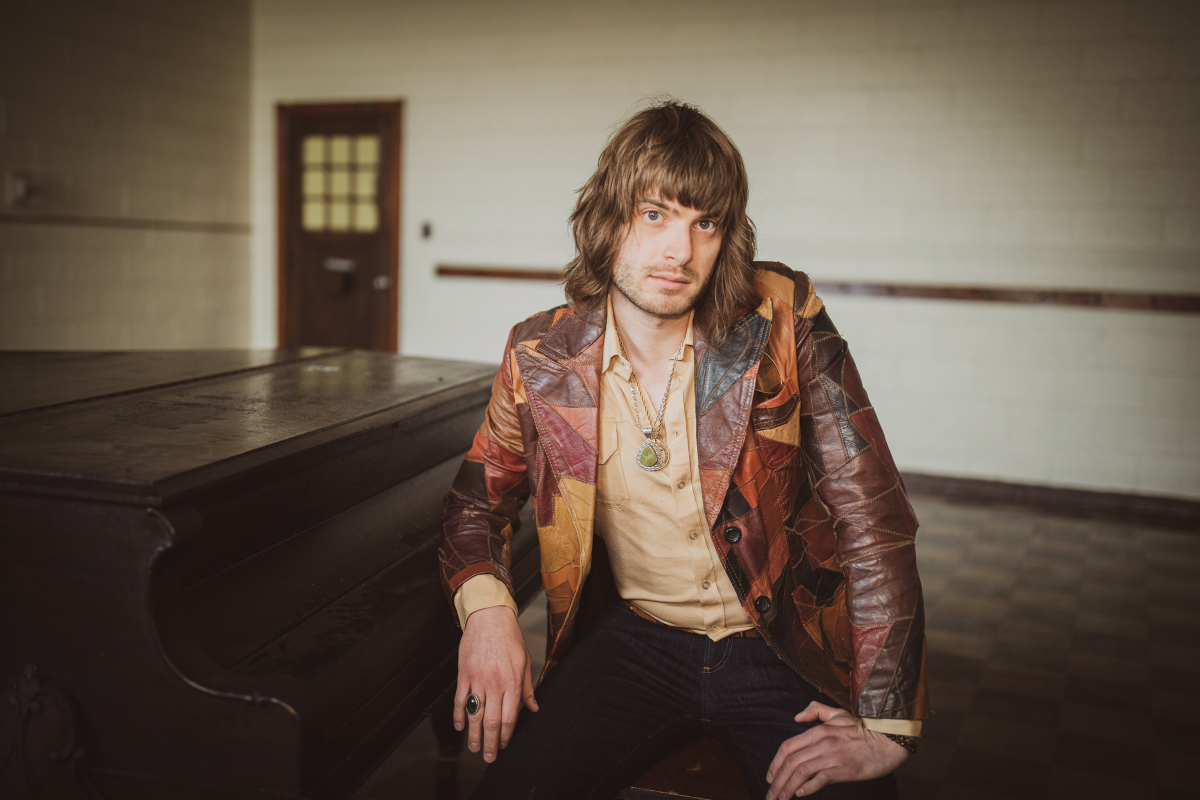 Chicago soul-rocker Neal Francis will hit the stage at Bear Shadow on April 29 in Highlands.
File photo.
Sitting backstage at the Asheville Music Hall, Neal Francis takes a moment to collect himself and think about where he stands right now — spiritually and artistically.
"The main thing is keeping myself centered, making sure I have a routine on the road practicing meditation," Francis said. "I get in my head really easily, you know? I second guess everything and doubt myself. It's easy to slip into that mode. I have to practice letting go of those thoughts because I don't have control over them — but I can let them pass."

The Chicago soul-rocker is on a rocket ship trajectory since the release of his acclaimed 2021 album "In Plain Sight." A blend of soaring funk and searing rock-n-roll, Francis is as timeless as he is innovative.
"I want to go out there [onstage] and let the light shine through [to the audience]," Francis said. "And I'm constantly moving the goalposts. It's about adaptation and moving forward — you reach a goal, then you're already thinking about the next thing."

And it's no surprise that Francis may, perhaps, seem a little overwhelmed by the ride he and his band are on in real time. Francis quit drinking a while back in an effort to wrangle in his own personal demons after years of combating his emotions with booze.
"One of the ironies with alcohol is that it not only covers up anxiety, it actually spurs it on even more," Francis noted. "And [add that] to my Catholic upbringing — they institutionalized guilt and shame, where you can't be happy."

At the core of Francis' lyrics is this keen sense of self-deprecation, partly from mining his own troubles with the Catholic church and his ongoing sobriety, but mostly from this coming-of-age within the 34-year-old, his trials and tribulations cultivated into a bountiful, melodic harvest — in the same realm as iconic artists like Sly Stone, Dr. John, and Allen Toussaint.
"Another aspect of my meditation practice is just being in the present, recognizing where I am and having gratitude for this right now," Francis said. "It's really self-preservation because otherwise I'll drift into the future, and there's all sorts of fear in the future. And there's all sorts of shame in the past, too — the present is the only place I should be in."

When asked about his alcohol abuse, Francis is refreshingly candid, more so thankful for this second chance at life of where currently stands. Though acknowledged and embraced in hindsight, he looks at that raucous chapter of his life as a version of himself that Francis no longer identifies with, happily.
"And I know that person, he stills exists [in me] — he just doesn't drink anymore," Francis said. "This [right now] is the bonus round, man. Every day I wake is a bonus. The first step to knowing anything is realizing that you don't know anything. And that's liberating in a way — I don't need to worry about anything except for what's happening at this exact moment."

With "In Plain Sight" now in the rearview mirror, Francis is already gearing up for the follow-up album, and in whatever direction the music and the inspiration may take him — this captivating musician at the crossroads of his artistic intent and inspiration.
"[This music] is my life — the vulnerability, narcissism, vanity. And I know these qualities exist within myself that I don't like," Francis said. "But, if I write about them, it's a way of keeping it out in front of me. It's me trying to be a better person each day."

Aside from the recording sessions and incessant touring, the aspirations to wander down other creative avenues from fashion to film, Neal Francis is — at his essential core — simply a human being in a perpetual search for meaning in not only his own existence, but also that of his band and the sincerity of his stage show.
"I'm getting better at loving myself, and that can be tough," Francis said. "When I'm onstage, I'm listening to my band and I'm playing along with them. I enjoy that experience, and it makes me happy. Hopefully, by extension, it's making the audience happy, as well."

Want to go?
The annual Bear Shadow music festival will take place April 28-30 at the Winfield Farm in Highlands.
Appearing onstage will be Jason Isbell & The 400 Unit, The Head & The Heart, Spoon, Neal Francis, Amythyst Kiah, Fruit Bats, Myron Elkins, Lissie, and Woody Platt & Shannon Whitworth.
There will also be food and beverage vendors onsite. For more information, a full schedule of events and/or to purchase tickets, click on bearshadownc.com.