Archived News
Center for Domestic Peace, Mountain Projects open offices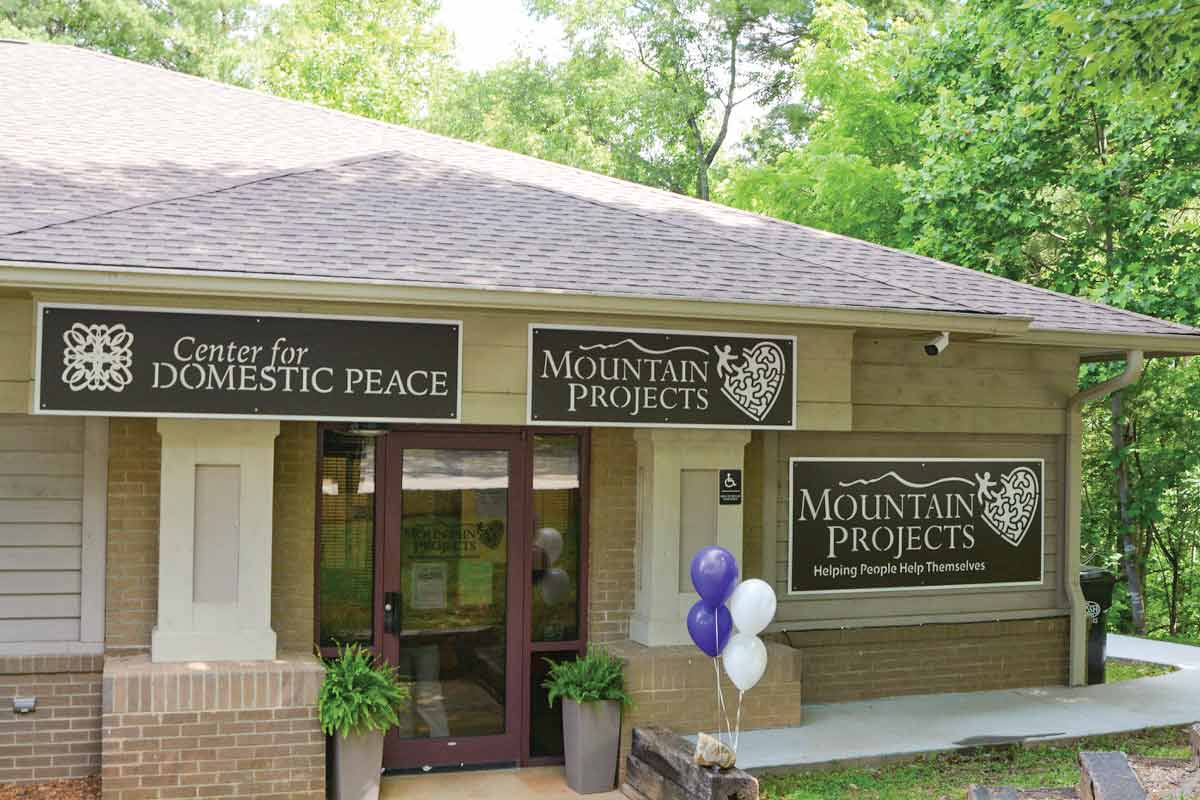 Two organizations committed to helping individuals and families in the community officially opened new offices in Sylva on Thursday, June 1. Mountain Projects and Center for Domestic Peace often work in tandem to help clients, and now that work will be facilitated by connected office space.
"One of the reasons we're so excited about this space is we get to work together," said Center for Domestic Peace Executive Director Wesley Myers.
The Center for Domestic Peace took over primary sexual assault and human trafficking services in Jackson County in July of last year. Previously, those services were handled by REACH of Macon County after REACH of Jackson County ceased operations in 2012.
"We are the domestic violence, sexual assault and human trafficking services provider for Jackson County," said Myers. "Last year we served 397 clients and this year we're on track to serve about 550, so that's a lot of folks who get a lot of services, from court advocacy to assistance with transportation to assistance with emergency shelter."

With grant funds from the Dogwood Health Trust and American Rescue Plan money from Jackson County, the Center for Domestic Peace is also in the process of building a domestic violence shelter near Sylva. The shelter will be a two-story structure with eight bedrooms and a total capacity of 16. It will also have a shared kitchen, living space and room for other services.

The new CDP offices, located near the hospital in a building owned by the Evergreen Foundation, are also home to new Mountain Projects offices, which held its grand opening for the space on Thursday.

Both the nonprofits have been in the building providing services from the new location for the past several months. The work to renovate the space and make it appropriate for use by CDP and Mountain Projects wrapped up this month.
"So many of our clients are shared and benefit from each other," said Myers. "So being able to walk down the hall and find the person we need is so important. Our clients need all the support we can give them, and we're doing our best to get it for them."

Mountain Projects began in Sylva in 1965 and now also operates in Haywood County. It provides housing services, senior services and other programs for those in need.
"We operate 42 state, local and federal grants all directed to help people help themselves and make our community a better place to live," said Mountain Projects Executive Director Patsy Davis.
The new offices are also located in the same complex as HERE of Jackson County, which provides services to people experiencing homelessness.