Archived News
Juneteenth: a community affair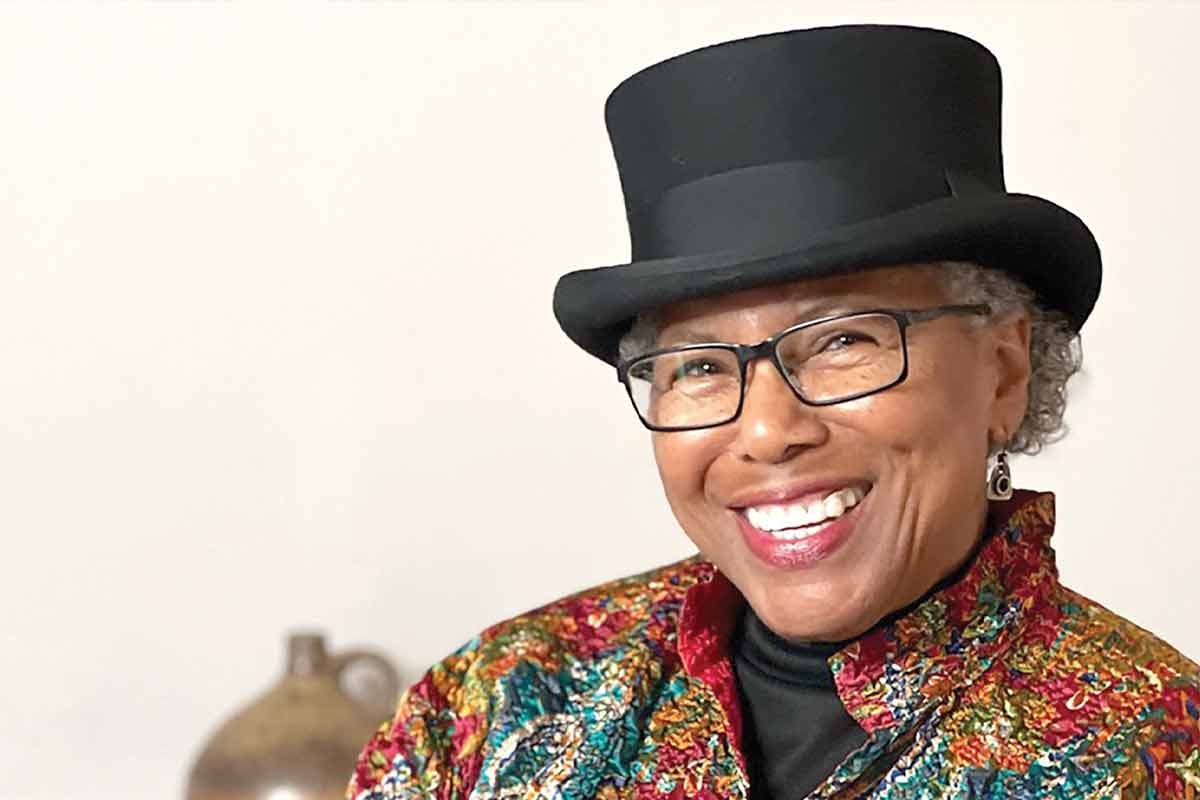 Storyteller Willa Brigham will perform at the Juneteenth event.
Willa Brigham photo
For the third year in a row, First United Methodist Church in Waynesville is teaming up with community partners to celebrate Juneteenth — the federal holiday commemorating the emancipation of enslaved African Americans. But while the event has taken place at Lake Junaluska in past years, this year, the community is invited to celebrate on Academy Street just outside of FUMC for a day of music, games, storytelling, food and good company.
"Our larger vision is for this celebration to really belong to the community; to be a community event," said Keith Turman, pastor at First United Methodist Church and a Juneteenth organizer.
While the event will be celebrated at the Methodist church in Waynesville, it is a group effort by several churches and clergy members in the Smoky Mountain District of the United Methodist Church.
Back in the summer of 2020, when the United States erupted in protest and dialogue over police brutality and structural racism following the death of George Floyd at the hands of a white police officer, churches in the region took up the issue. Groups of leaders and congregants began to discuss what they could do to combat racism and injustice.
One of those groups was called the Justice and Reconciliation Team. Made up of members from throughout the Smoky Mountain District of the Methodist church, it was formed to address issues specific to the region. D'Andre Ash was one of the group's first members.
Ash is a pastor in Macon County, working at both Iotla and Snow Hill Churches. Along with Turman, he is the co-chair of the Justice and Reconciliation Team.
"I was fortunate to be on the inaugural call when the Smoky Mountain District Justice and Reconciliation Team was formed," said Ash. "In subsequent calls, I was encouraged by other leaders to chair the committee. I would accept the recommendation only if someone co-chaired with me. I'm a proponent of shared leadership."
When Ashe was officially appointed to serve in Macon County in 2021, where he had already been working for almost a year, he was the first Black pastor ever appointed in the Smoky Mountain District of the United Methodist Church.
"In 2020, we experienced what became known as the Floyd protests," said Ash. "The political tension could not have been higher in the subsequent years. The work of pastoring changed — it required more compassion and patience for dialogue. It required a broader capacity for peacemaking. It required more love. And love is the critical distinction and an orienting concern for effective leadership in this new world."
Out of the work by the Justice and Reconciliation Team grew the idea for a Juneteenth celebration, the first of which took place in June of 2021.
"Our mission specifically, which we recently put together and we understand to be something that we'll be sharpening and crafting as we move forward, is to celebrate, to educate, to worship and initiate," Ash told the Smoky Mountain News at the time.
Originally envisioned as a worship service with a community celebration aspect, the idea has shifted toward more of a community event with less influence from worship in an effort to include and invite as much of the community as possible. In this form, clergy members would like to see several communities within the Smoky Mountain District have Juneteenth events of their own, rather than only one in Haywood.
"If this is going to be sustainable, it has to be more than a Methodist church event," said Turman. "This has to become community owned."
That's why this year's Juneteenth event became an effort not only by the church, but also the NAACP, the Martin Luther King Jr. Committee, the Pigeon Community Multicultural Development Center, Waynesville Parks and Recreation and others.
"The vision is that the United Methodist Church just becomes one of many partners," said Turman.
Juneteenth is an annual holiday celebrating the end of slavery in the United States. On June 19, 1865, slaves in Galveston, Texas were told of their freedom — two months after Robert E. Lee surrendered at Appomattox, Virginia, and over two and a half years after the Emancipation Proclamation had been signed.
In 2021, Juneteenth National Independence Day became the 12th federal holiday and the first day added to the list of federal holidays since Martin Luther King Jr. Day was added in 1983.
This year's event will take place from 4-7 p.m. on Saturday, June 17, on Academy Street in Waynesville. There will be music by Atlanta-based DJ Boss Ross; storytelling by Willa Brigham, the Children's Theatre of Cincinatti, Pattie Lambe and Ann Woodford.
Sports and game equipment will be provided by Waynesville Base Camp and several food trucks will be on site.
Brigham is a two-time Emmy Award Winning host of the television show Smart Start Kids, an inspirational speaker, storyteller, writer and performing artist. She is a native of Tuskegee, Alabama and lives in North Carolina.
Brigham got her start as a storyteller in her own home, reciting stories to her children.
"I started simply because I bore children, and my children enjoyed me telling them stories more than they enjoyed me reading stories," she said. "So, of course, I just started making up stories about them and had them help me tell the story which added a whole other dimension."
From there, Brigham took her storytelling to more public spaces and the craft has taken her around the world.
"When people ask, I don't say no, because I have a flair for a bit of flamboyancy," said Brigham. "As my granny said, 'she's just a showpiece walking.'"
Brigham tells and performs all sorts of stories to just about anyone who is willing to listen, but the ultimate aim is not always entertainment.
"I educate, motivate, entertain and inspire via stories, song and poem," said Brigham. "The spoken word has been a blessing for me."
Brigham sees storytelling as an opportunity to teach and inspire people to do good in the world without directly telling people what to do.
"When you tell a story, you don't have to preach the sermon," said Brigham. "You just tell the story, and let the story do the talking. So when I tell stories that educate, motivate, entertain and inspire, it's also passing along a lesson, a moral, an opportunity to make this world a better place, to be a blessing to somebody if you can."
For something like a Juneteenth celebration, Brigham says she searches through her stories for ones that can relate acceptance, adversity and the basics of respecting other humans. Her goal for this performance is to inspire people to treat everyone with love and respect regardless of who they are. She wants to help people understand that all humans are deserving of this basic right.
"It helps to bring to remembrance those injustices that were perpetrated do not have to carry on," said Brigham. "It's a chance for forgiveness, a chance to remember so we don't repeat those same behaviors. Freedom is free when everybody is free."
In addition to Brigham, local storyteller Ann Miller Woodford will speak on Black history in the local regions of Western North Carolina. Woodford is a professional artist dedicated to celebrating and revealing the untold life experiences of African Americans and rural people in far Western North Carolina through her art. In her work she uncovers the stories of descendants of formerly enslaved African Americans and works to dispel old stereotypes.
Woodford was part of the oral history project for the African American Experiences in the Smokies project conducted by the Great Smoky Mountains National Park beginning in 2018.
While the Juneteenth celebration in Haywood County may have started out at the hands of inspired members of the Methodist church, those same organizers are now hoping to watch it grow into a community affair.
"I remember last year when you had kids of all colors just running in the field, playing together," said Turman. "If nothing else happens, but we just throw a party for the community and honor the African American community on this day that is important to them, I think it's a success."
As Juneteenth has become a federal holiday and is celebrated on a wider scale, with greater visibility, for Ash, it's important to remember the work that Black communities have done for generations leading up to today and the reverence that many have given the holiday for so long.
"As novel as this particular Juneteenth celebration may seem, there have been people doing innovative and exciting justice work here long before I arrived," said Ash. "So I have feelings of gratitude and joy. I have been encouraged and surprised by the enthusiasm and support that we've received from community members, the UMC, and various participating organizations.