Archived Opinion
'There's nobody better, kid'
Wednesday, April 12, 2023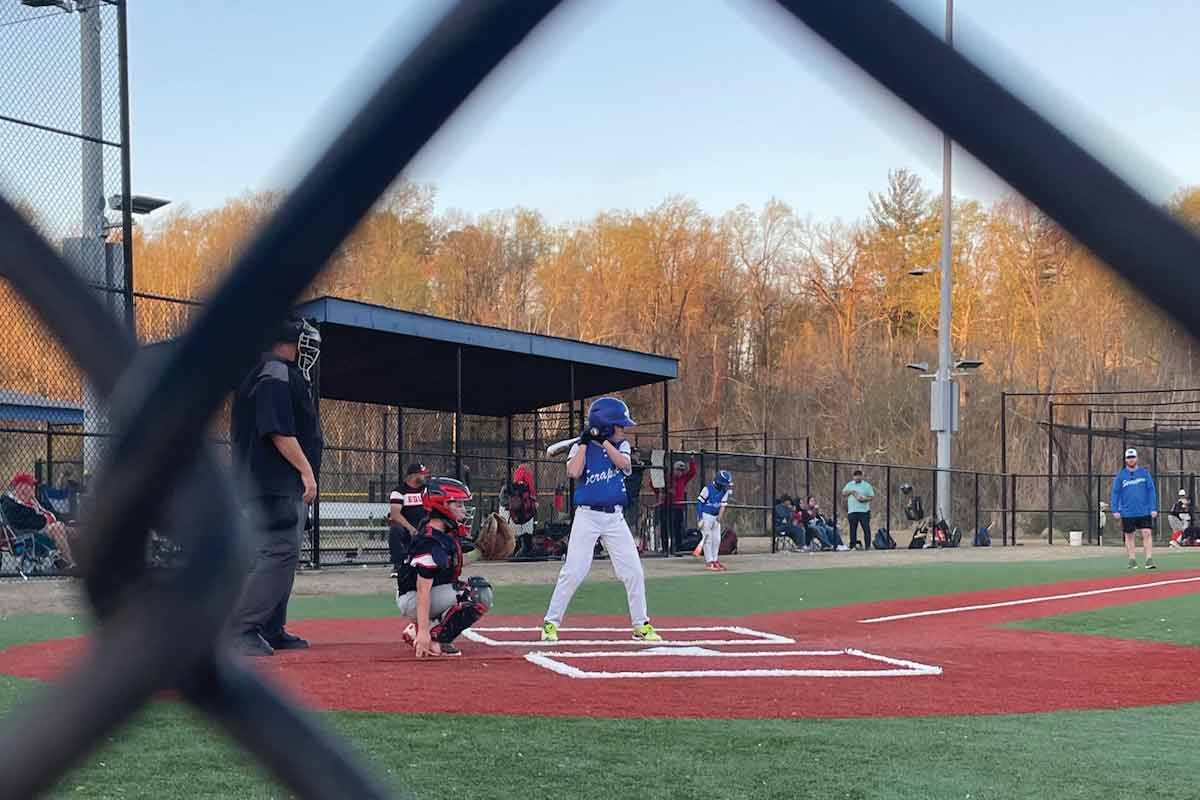 Ever notice how the sparkle in a kid's eyes diminishes with age? The older I get, the more I want to be like a kid. I want to laugh with my whole body and get excited about little things like chocolate chips in my pancakes or blowing a dandelion.
Why do we have to be so serious when we grow up? As we age, life begins to center around responsibilities and schedules instead of joy and simple pleasures. The good news is we can change. Our brains are always capable of rewiring.
Abraham Hicks once said, "There is only a stream of well-being. You can allow it or resist it, but it flows just the same." Human emotions such as control, shame and envy often block organic contentment. Children are naturally skilled at welcoming in the flow of well-being while we adults tend to do everything we can to resist it. Again, my goal is to be more like a kid.

My younger son is on an 11U travel baseball team. We've been to two tournaments so far this year. At these events, I've heard parents yell, "Nobody better, kid!" when the boys are up to bat or on the mound. I'd never heard this particular phrase when attending other sporting events, so I started to wonder if it was specific to youth baseball.

I googled "Nobody better, kid," and even tried to find a T-shirt with the phrase, to no avail. You can tell that when the boys hear it while out on the diamond, it encourages them. It doesn't matter if other players are actually better. What matters is that the adults in their lives are their biggest cheerleaders.

Since my son has joined this baseball team, he's grown as a player and a person. It's irrelevant if they win every game as long as his skills are improving, he's making friends and the adults involved are building him up and offering positive, constructive feedback.

Similarly, I was recently asked to be a guest for career day at a local elementary school. The event was held in the gym. There were numerous stations set up with community members representing a variety of careers, and I was there as an author/writer. At my table, I had copies of my children's book, "The Jolt Felt Around the World," as well as magazines and newspapers for which I write.

I was a little stressed about participating in the career day because I had a slew of other things I thought I needed to be doing that day, but I knew, from previous experiences, that the energy of the kiddos would inspire me.

Every group of students who stopped by my table was excited and chatty about career day. Not one of them answered "nothing" when I asked what they wanted to be when they grew up. Some of their responses included doctor, nurse, softball player, teacher, veterinarian, professional organizer, writer, artist and first female president.

They all had a light in their eyes. From my years as a teacher and a mom, I know there is nothing like a child's beautiful mind. I told the students that if they have big ideas or love to draw or write, to put everything on paper. One day, these same ideas or drawings or snippets of writing may ignite a creative endeavor in their adult lives.

As my own children continue to grow up at warp speed, I find it an honor to help them navigate life and take on new experiences and challenges. As their mother, I obviously want them to be the absolute best versions of themselves. My older son starts high school next year and is excited about things like getting a job, taking college courses, high school sports and acquiring a driver's license. My younger son starts middle school in the fall and is looking forward to middle school sports, being in classes with kids from other elementary schools and playing trumpet in the band.

These early years are the days when kids test their wings, knowing in the future they must fly on their own. I want them to see the beauty and amazement of the world beyond a phone screen or video game console. I want them to find a career and life that pulls them from bed each day with gusto.

More than ever, young people need a village of encouraging adults in their worlds. Likewise, more than ever, adults need to look to kids for inspiration. As I continue to venture along the ever changing landscape of motherhood, I will do so with three intentions — to choose love, spread light, and know that the universe has my back. Moreover, whether it's in the dirt playing baseball, running a race on a track, or somewhere else, I will always try to parent with a positive, enthusiastic mentality and ensure that my children hear me say, "There's nobody better, kid."

(Susanna Shetley is a writer, editor and digital media specialist for The Smoky Mountain News and Smoky Mountain Living. This email address is being protected from spambots. You need JavaScript enabled to view it..)
Leave a comment
3

comments
Too bad Brock. Those guys are radical only because you are so far left. Why should participation trophies be given? Such trophies are meaningless.

Tuesday, 04/25/2023

"It's irrelevant if they win every game as long as his skills are improving, he's making friends and the adults involved are building him up and offering positive, constructive feedback."

That's not irrelevant to the Radical Republicans in the General Assembly. They've introduced Senate Bill 430, a bill which would outlaw participation trophies, and presumably the notion that youth sports are good for character development and team building. The only goal should be winning, according to these legislators. So much so that they have put his as a public policy priority.

Monday, 04/17/2023

Lovely piece. As are most.

Wednesday, 04/12/2023