Archived News
Macon Superintendent announces retirement
Wednesday, March 22, 2023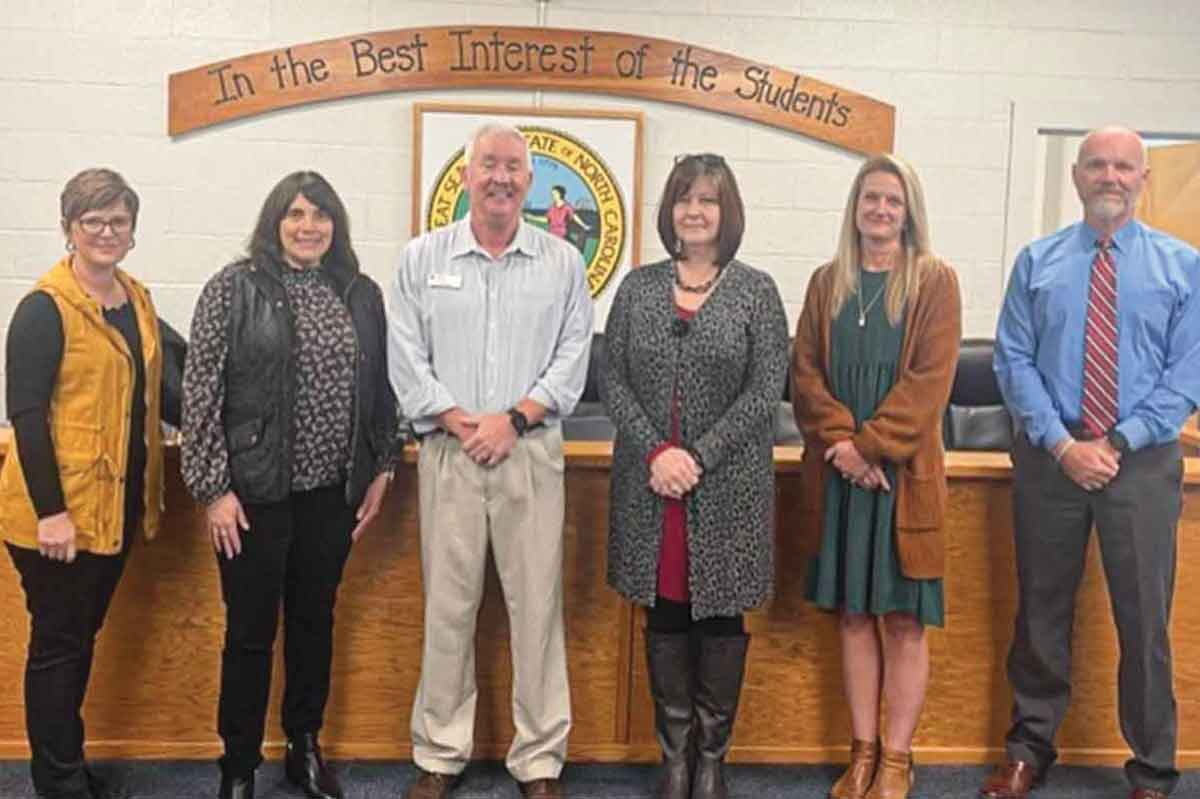 After more than 30 years in education, Superintendent Chris Baldwin will retire from his position at Macon County Schools.
"This county is very lucky to have your leadership, and we're lucky to have your leadership on this board," said school board member Hilary Wilkes.
Baldwin announced his plan to retire, effective Sept. 1, during a February school board meeting.
"September the first, 2023 will be my retirement date," said Baldwin. "I want to thank the board and the community for providing me with an education, providing me with the opportunity to work with some of the best people in the world, without question the best students in the world, and for allowing me to have some of the best experiences that anyone could have ever hoped to have had. I am very grateful."
Baldwin has served as superintendent for 10 years, and previously worked as a teacher and principal in Macon County Schools.
"Dr. Baldwin, in case y'all didn't know, has served now for 10 years," said Chairman Jim Breedlove. "And in the state of North Carolina a superintendent serving for 10 years is almost unheard of in today's world. It really truly is. I think it speaks to how successful and just how good Dr. Baldwin has been in his work as superintendent."
School board member Melissa Evans grew up with Baldwin and said "it's been an honor working with him. I'm very proud because he's a product of the Nantahala School and he's done us right, made us proud. I appreciate him."
Baldwin not only worked exclusively in the Macon County School system during his time as an educator, he also attended all grades K-12 in Macon County Schools.
"It is rare I think for someone to have been able to attend 12 years in a school system and then have only ever worked in one school system," said Baldwin. "I'm honored to have had that opportunity here."
At this time, the school board has not released information on how it will move forward in the search for a new superintendent. Baldwin has offered to help throughout the transition however he can. In North Carolina it is the responsibility of the Board of Education to hire, oversee and fire superintendents.
Haywood County School Board recently hired its previous assistant superintendent, Trevor Putnam, as superintendent. The school board opted for an internal hire, forgoing the opportunity to search for another candidate from outside the school system. Putnam worked closely with previous superintendent Bill Nolte and the board felt Putnam was the best person to take on the job.
When Jackson County Schools filled its vacant superintendent position two years ago, an interim superintendent filled the role for several months while the school board conducted a search and eventually hired Dana Ayers, who was previously working in Asheville City Schools.