Archived Outdoors
Parkway visitation falls
Wednesday, March 15, 2023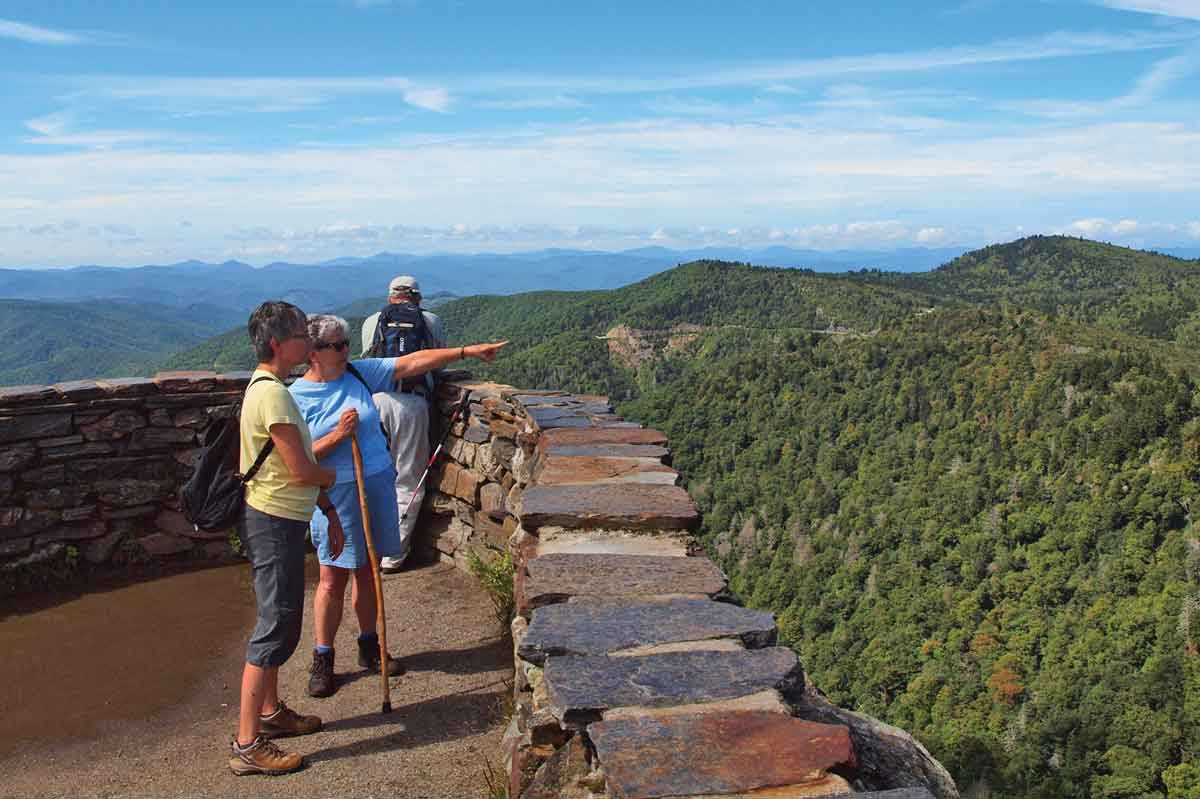 Blue Ridge Parkway visitors enjoy one of the park's countless sweeping views. File photo
Visitation for 2022 to the Blue Ridge Parkway dipped by 1.5% compared to 2021, with the biggest drops coming from the Ridge District in Virginia and Pisgah District in Western North Carolina.
Nevertheless, the Blue Ridge Parkway remains extremely popular. It was the most-visited National Park Service property in 2022 with 15.7 million recreation visits, edging the Golden Gate National Recreation Area in California, which recorded 15.6 million visits. The Great Smoky Mountains National Park was third, with 12.9 million visits. These parks were the only three in the 424-park system logging visitor counts over 10 million.
"We recognize the Parkway's popularity is due in large part to the variety of opportunities and experiences it was designed to provide for the visitor — both on and off the Parkway," said Blue Ridge Parkway Superintendent Tracy Swartout. "Passing through 29 counties across two states, through some of this nation's most beautiful scenery, the Parkway's design lends itself to the interests and abilities of many people."
While visitation increased 7.5% in the Highlands District of North Carolina and rose 4.5% in Virginia's Plateau District, Pisgah District counts fell 3.7% and Virginia's Plateau District saw 5.5% fewer visits than in 2021. The westernmost locations saw the largest decreases in visitation — visits at U.S. 441 in Cherokee fell 16.4%, those at U.S. 19 near Maggie Valley 14.9%, N.C. 23/74 at Balsam 16.4% and N.C. 215 15.1%. All other locations in the Pisgah District reported single-digit decreases or slight gains.
While 15.7 million visits is a lot, it's far from being a record. In 1988, the Blue Ridge Parkway recorded 20 million recreation visits. Additional statistics are available at irma.nps.gov/stats.