Archived News
Meet the candidates for Wolfetown special election
Wednesday, February 22, 2023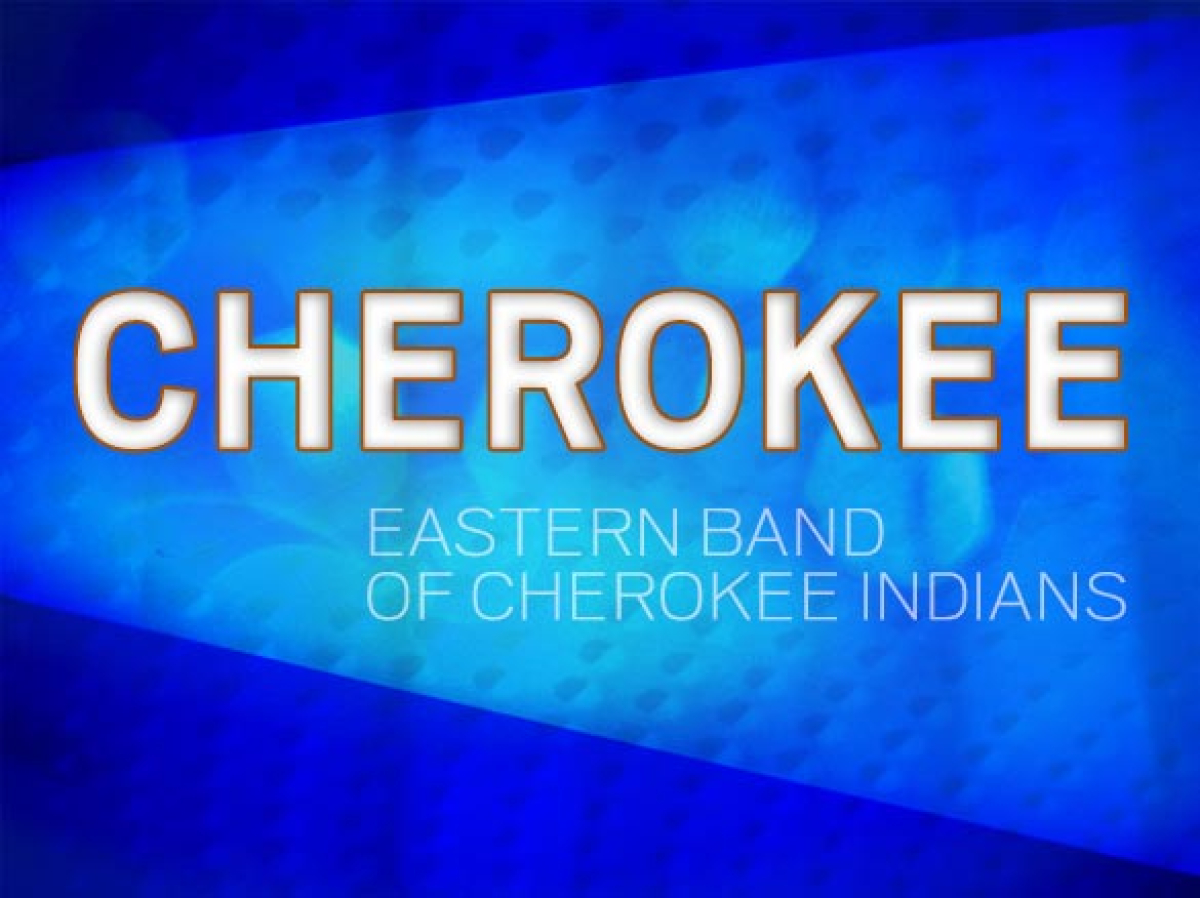 On Thursday, March 2, Wolfetown voters will head to the polls for a special election to replace a Tribal Council member who resigned mid-term — for the second time in three months.
Six people have filed to fill the seat Wolfetown Rep. Bo Crowe vacated when he resigned Jan. 30 after facing criminal charges stemming from a Jan. 6 incident at Harrah's Cherokee Casino. Amy Sequoyah Anders, Frank Dunn, Kathy (Rock) Burgess, Theodore M. Bird "Teddy," Peanut Crowe and Mike Parker were all certified to run by the Eastern Band of Cherokee Indians Board of Elections following a filing period Feb. 9-10.
Four of the candidates — Anders, Dunn, Bird and Parker — ran in the Dec. 15 special election that placed Andrew W. Oocumma in the seat left vacant when Rep. Bill Taylor resigned after charges were filed against him following a domestic dispute. Parker, Dunn and Anders came in second, third and fourth, respectively, in that election, with Bird finishing eighth out of nine candidates. Both Burgess and Crowe, who is Bo Crowe's brother, have run to represent Wolfetown in previous election cycles. Crowe launched an unsuccessful bid for principal chief in 2019. Of the six candidates, Parker is the only one who has previously sat on Tribal Council.
The Smoky Mountain News reached out to each candidate, asking about the education and experience that makes them right for the job and their top three priorities should they win the seat. Of the six candidates, five responded. Candidates frequently mentioned transparency in tribal government — particularly regarding finances — housing and increasing opportunities for family-friendly activities in the community as priorities should they be elected to the seat.
Amy Sequoyah Anders
Anders, 46, is a married mother of five who has owned Crossfit 2232 in Bryson City for the past 11 years.
A 1995 graduate of Cherokee High School, she received a bachelor's degree in business from the University of Phoenix. Prior to starting her business, she spent 12 years at Harrah's Cherokee Casino, participating in leadership and management training opportunities and developing marketing skills as a casino host and executive casino host.
If elected, her top priorities are to update tribal code to better protect tribal members — especially children and elders — while following through on Tribal Council decisions, especially those impacting language, traditions and fun/healthy activities for families; to keep the community informed on the tribe's financial decisions while working to improve their quality of life; and to ensure tribal members receive quick and exceptional service from tribal programs and health care.
Theodore M. Bird "Teddy"
Bird, 64, is retired from a 27-year career with the Eastern Band of Cherokee Indians. He previously served one two-year term as a Tribal Employment Rights Office Commissioner. During his career working for the tribe, he held positions as a quality control inspector for Qualla Housing, civil engineer inspector for the Cherokee Department of Transportation, and information of technology technician for the Information Technology Department. He holds an associate's degree in information technology.
If elected, his top priorities would be improving health care, addressing the drug issue and increasing accountability and transparency in tribal government.
Kathy (Rock) Burgess
Burgess, 69, is retired from a 32-year career with the Eastern Band of Cherokee Indians and has served three terms on the Cherokee School Board.
She holds an associate's degree, having attended Bacone College and Arizona State University. During her career with the tribe, she worked in education and training and previously served as manager of the tribe's parks and recreation program.
If elected, her priorities would include affordable housing, stopping spending and paying off debt, and taking care of the people by keeping funds in Cherokee.
Carroll "Peanut" Crowe
Crowe did not reply to invitations to participate in this voter guide, so information about his candidacy has been compiled from his campaign Facebook page.
Crowe has been a tribal employee for more than 20 years and holds a bachelor's degree in business administration from Western Carolina University, with minors in Cherokee studies and hospital management. He and his wife of 30 years have two children and two grandchildren.
If elected, his priorities would be advocating for responsible spending of tribal money, more transparency in tribal spending and government actions, and bringing family-friendly attractions and activities to the community.
Frank Dunn
Dunn, 52, owns Audacious Investments Corp and currently serves on the EBCI Police Commission and the MANNA FoodBank Board of Directors.
He holds a master's degree in business administration and has previously worked for the EBCI's Project Management Office and Tribal Food Distribution Program. He helped secure more than $5 million in grants to build a new tribal foods building.
If elected, Dunn said he would serve "from the top of Rough Branch to the top of Dobson Ridge and all the creeks, branches and hollers in between." His top three priorities are to stay in contact with the people, listen and communicate their needs and wants and move Cherokee forward for all seven generations.
Mike Parker
Parker, 58, is the EBCI's destination marketing director.
Parker holds a bachelor's degree in economics and recently completed a master's degree in project management. He has previously served on Tribal Council for a total of 10 years, including appointments as chair and vice chair.
If elected, working with leadership to develop a strategy for reporting and developing a spending plan for external economic development initiatives such as the tribe's various LLCs would be a top priority. He would also introduce legislation to develop community design standards for housing and local economic development. Rounding out his top three priorities is working with leadership to develop dividend policies and revenue distribution to the tribal government and tribal members while ensuring adequate equity to sustain growth.
Fast facts
• Voter registration rolls for the special election close Friday, Feb. 24.
• Polls will be open 6 a.m. to 6 p.m. Thursday, March 2. There will be no absentee or early voting.
• Any protests must be filed by the end of the day Friday, March 3. After the protest period expires, the EBCI Board of Elections will certify the results to Tribal Council.
• The top vote-getter will serve through the end of Crowe's original term Oct. 2. Filing for the regular election selecting a representative for the two-year term beginning on that date starts Monday, March 6.
• Contact the EBCI Board of Elections with any questions at 828.359.6362.
On the ballot
Wolfetown voters will choose one of six candidates during the March 2 election. Their names will appear on the ballot as follows:
• Amy Sequoyah Anders
• Frank Dunn
• Kathy (Rock) Burgess
• Theodore M. Bird "Teddy"
• Peanut Crowe
• Mike Parker