Archived News
WCU can now enroll more out-of-state students
Wednesday, January 25, 2023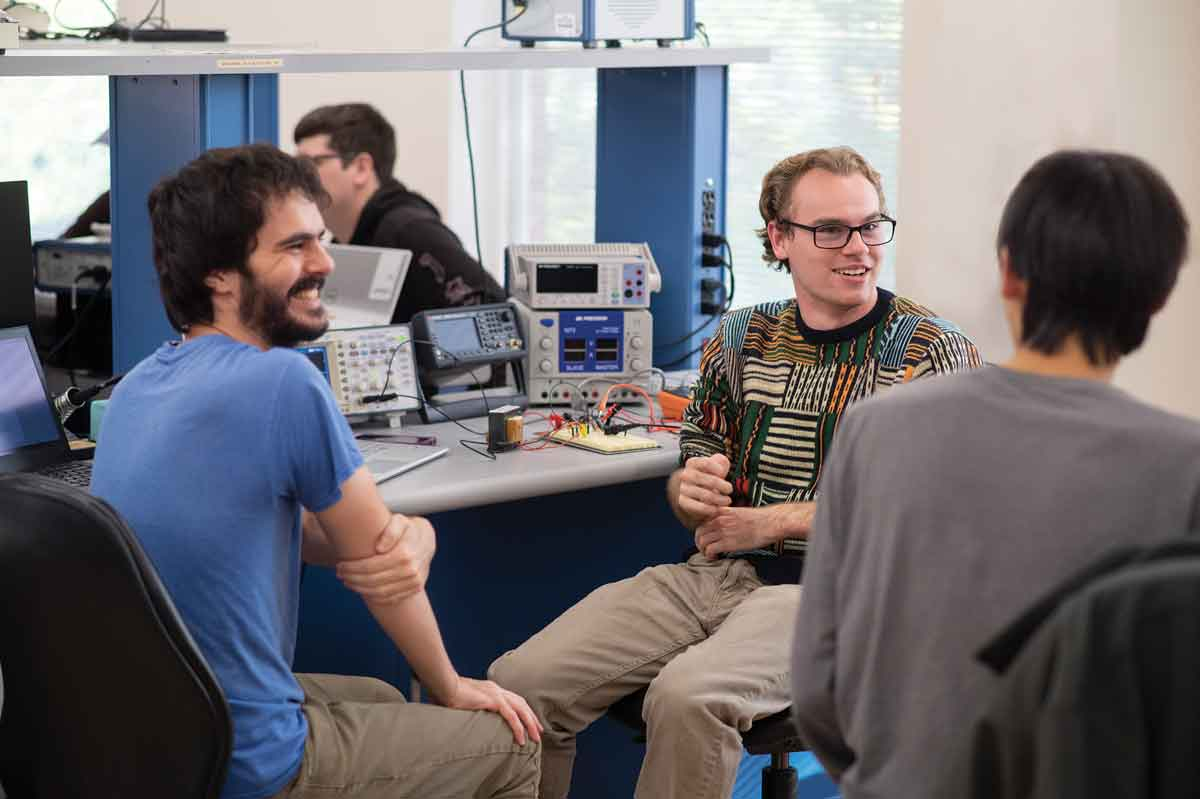 Western Carolina University can now draw up to one-quarter of its first-year undergraduates from out of state, following a Jan. 19 vote from the University of North Carolina Board of Governors.
"As a university so close to the borders of other states, this welcome change in policy will allow Western Carolina University to better meet its regional mission, which increasingly is 'border-blind' in our highly connected economies," said Chancellor Kelli R. Brown.
WCU is within an hour's drive of the Tennessee, South Carolina and Georgia borders. Out-of-state students are increasingly interested in WCU due to its quality and affordability, Brown said.
"One beneficial outcome of serving out-of-state students is that a number of those students will choose to stay in the region after graduation to work and become a vital part of WNC's communities and economy," she said.
The UNC System has imposed a cap on out-of-state enrollment for each of its universities since 1985. Originally, that cap was set at 18% across the board but has been modified in the years since. The most recent revisions, which occurred last year, raised the cap to 35% for N.C. Central University and N.C. Agricultural and Technical State University, and to 50% for Elizabeth City State University.
However, until the Jan. 19 vote the cap at WCU had remained at 18%.
WCU has increasingly struggled to keep its freshman enrollment below the limit, barely avoiding a violation in fall 2021 and passing the limit in fall 2022. According to university statistics, 21.4% of new undergraduate students in fall 2022 were from out-of-state. Prior to 2017, this figure had remained below 10%.
During a discussion Nov. 16, 2022, the Committee on Educational Planning, Policies and Programs — which proposed the change — said this trend was occurring across the UNC System. Meeting materials state that enrollment demand from non-residents students increased at nearly every UNC institution in fall 2022, while new resident undergraduate enrollment has stagnated in recent years as the pool of in-state high school students has dropped, following projected demographic shifts.
"The result of these two factors was a significant increase in the percentage of non-resident undergraduate enrollment," reads a summary of the proposal to raise the cap.
In addition to WCU, three other schools violated their out-of-state enrollment cap this fall. For N.C. A&T, 2022 marked the second straight year of doing so, meaning that it will incur a financial penalty.
Should WCU violate the cap again in 2023, it too will be penalized — but with that cap now set at 25% rather than 18%, a violation is much less likely. The policy change the Board of Governors passed last week boosted the cap to 25% for East Carolina University, UNC Asheville, UNC Greensboro and UNC Pembroke as well. The only universities still under an 18% cap are Appalachian State University, N.C. State, UNC Chapel Hill, UNC Charlotte and UNC Wilmington.
The higher cap will allow WCU to attract more students from nearby out-of-state, communities. But it will not impact access for North Carolina residents, Brown said.
"No North Carolina resident who meets WCU's admission criteria will be displaced by an out-of-state student," she said. "The cap increase will simply help WCU better serve our students and our region, which is the ultimate goal."
WCU recorded its highest-ever enrollment in fall 2020, with 12,243 students, but enrollment has declined in the years since.