Archived News
'Friendraiser:' REACH partners with Adamas Entertainment for Christmas benefit show
Wednesday, November 23, 2022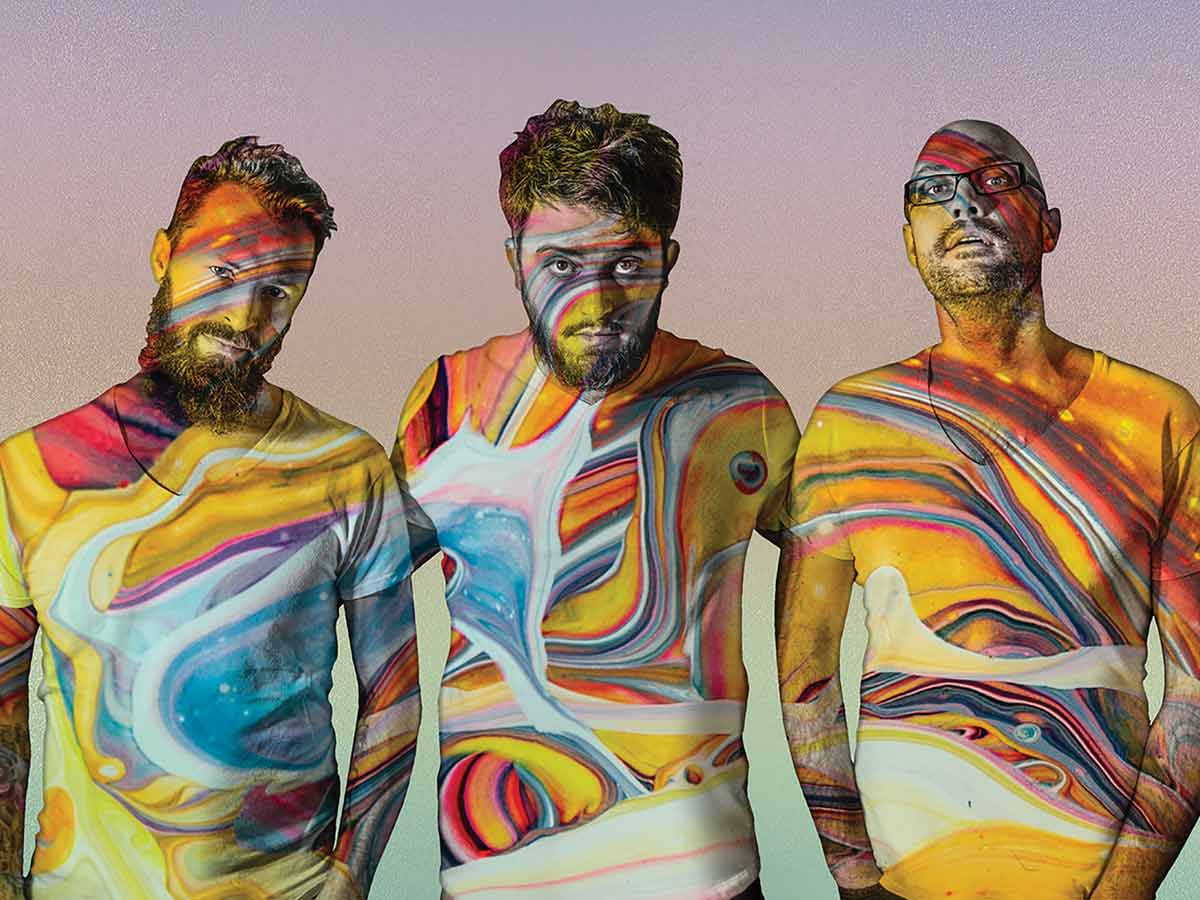 A popular Asheville indie/soul act, The Get Right Band will be one of the headliners at the inaugural 'Jingle Jam,' which will take place on Dec. 3 at Frog Level Brewing in Waynesville. (File photo)
In a world mired with conflict and divisiveness, it can seem like there is little common ground to be found with the proverbial neighbor. But Patrick Schneider of Adamas Entertainment and Julia Freeman of REACH feel sure that if common ground is to be found anywhere, it most likely involves two of the most basic tenets of human nature — music and helping others within a community.
On Saturday, Dec. 3, the pair hopes to bring people together at Frog Level Brewing's event space for Jingle Jam, a benefit show for REACH that will include seven up-and-coming, local acts.
"Music is just so universal, it brings us all together," said Schneider. "We're so crazy divided right now. One of the things that music does is it brings us together. I love this town, I love living here. What better reason to put on a show than to possibly help women, children and families from dire straits?"
Jingle Jam will host 12 straight hours of live music and communion. Andrew Scotchie & David Earl will open the show from noon to 1 p.m., Appalachian Renegades will follow from 1-2:15 p.m. The evening will continue with performances by Arnold Hill, Jackson Grimm Band, Pink Beds, The Get Right Band and Abby Bryant & The Echoes. On Friday night Adamas will host a pre-party at The Scotsman in Waynesville with music from the Tricia Ann Band, where tickets will be on sale for the next day's event.
"The opportunity to see all of these bands together in one place for such a great cause is something that's never happened in Haywood County, ever. And that was the point," said Schneider.
Tickets for the show cost $12 and guests are encouraged to come and go as they please, enjoying all downtown Waynesville has to offer during the holiday season. All profits will benefit REACH of Haywood County. In addition to ticket sales, organizers are seeking local businesses and community members to sponsor the event at different levels and receive brand visibility as well as VIP tickets to the event.
"Since this is the very first year, we look at this as what we call a friend raiser instead of a fundraiser," said Freeman. "So we're going to be there in full force the day of the event, get our name out there, have our information there and let the community know what we do and the services that we can offer those in crisis and in need."
REACH is a local 501(c)(3) nonprofit organization that provides aid to survivors of domestic violence, sexual assault and elder abuse. It offers a plethora of services to the community, including a 24-hour helpline that connects victims of domestic violence with access to services, emergency shelter for survivors and children displaced from their home, court and legal assistance for survivors in the judicial system, counseling for survivors of domestic abuse and permanent housing assistance to help survivors transition to a safe home.
While this is the first Jingle Jam, the partners hope the collaboration will continue with an annual benefit show in years to come.
"We look forward to the partnership with Adamas Entertainment and Frog Level Brewing," said Freeman. "So we hope that people show up and have a good time. That's also a big part of it. Have a good time and enjoy the music."
REACH of Haywood County receives over 50% of its funding from the local community, whether that be municipalities, the REACH thrift store, United Way of Haywood County or local donors and supporters. Federal and state funding make up the smaller half of funding.
"That's why this benefit is so important for us," said Freeman. "Our last fundraiser for our agency, which has always been an integral part of making sure that we can meet the needs of those who come to us, was in 2019. We were not able to do any local fundraising during the pandemic."
While fundraising opportunities may have stopped during the pandemic, needs for REACH services only increased. The organization was forced to try and accommodate increased need while dealing with staff limitations due to health guidelines.
"The two significant increases that we saw, number one was an increase for mental health services," said Freeman. "We provide individual counseling for adults and that number doubled throughout the pandemic and continues to be extremely high. Then the other was our court staff. They saw an increase in the need for protective orders during the time."
As the end of the year and the holiday season were approaching, Schneider had a nagging desire to give back to the community he lives in and cherishes.
"REACH is what immediately came to mind," said Schneider. "They are a direct link. If you have an issue or a problem those people are there. This is a way that we can all help people out, make a direct impact on our community, for the better."
Schneider has spent over 20 years in the music industry, first, as a sound engineer at the largest arena in South Florida, and then as a production manager for the Florida Philharmonic Orchestra. The names of the countless musicians and bands that Schneider has put onstage over the years — from Madonna, to Ray Charles and Pavarotti — sound like the lineup of any music freak's dream festival; impossible in breadth and depth.
Though the idea for Adamas Entertainment, a production company bringing live music to rural Western North Carolina, sprouted over a decade ago, the company got its start about three years ago, just before the world dove headfirst into the stillness of the pandemic and the shutdown of the live music industry.
While these initial years have been difficult, the production company has survived for two reasons. First and foremost, it is a labor of love. After years spent in the music industry, Schneider began building houses for a change. But it only took so long before his passion caught back up with him and he knew he needed to be bringing people together again. Second, because it is a family affair. Schneider's son is Adamas's stage manager, and his daughter-in-law runs the books.
Schneider's best friend, Adamas co-founder and Smoky Mountain News Arts & Entertainment Editor, Garret K. Woodward books the acts.
"Music is the one thing we all have in common, whether it be songs we like, bands we adore, or live shows we might find ourselves at," said Woodward. "For every person at a particular show there's a specific reason they're there, and in that moment, the common denominator being a shared love and passion for an artist or band. There's a million reasons why someone likes a song or finds themselves at a concert, but the soothing effect of the music is the shared experience between everyone present on both sides of the microphone."
"The bottom line was, we have a love for music, we have a love for the community, it's so beautiful here and music just brings it all together," said Schneider. "This place exemplifies the innate nature of our love for music, fellowship and our surroundings."
And while Schneider looks forward to every single show Adamas is able to put on for the community, this one holds a special place in his heart.
"It's bigger than Adamas Entertainment," said Schneider. "Adamas Entertainment is fun. REACH is life or death in some cases."
Want to go?
A fundraiser for REACH of Haywood, the inaugural "Jingle Jam" will feature a full day of live music and fellowship at the brand new event space at Frog Level Brewing in Waynesville.
Presented by Adamas Entertainment, the event will take place from noon to midnight Saturday, Dec. 3, at 40 Commerce Street. The event will feature an array of acclaimed regional acts, including Abby Bryant & The Echoes (indie/soul), The Get Right Band (rock/jam), Pink Beds (indie/rock), The Jackson Grimm Band (Americana/folk), Arnold Hill (rock), Appalachian Renegades (Americana), and Andrew Scotchie & David Earl (indie/folk).
Admission is $12 per person for "Jingle Jam." The Fuego food truck will also be onsite. To purchase tickets, you can do so the day of the event or go to eventbrite.com and search "Jingle Jam Waynesville." Sponsorships and volunteer positions are also currently available.
A "Jingle Jam" pre-party will be held with the Tricia Ann Band from 9 p.m. to midnight Friday, Dec. 2, at The Scotsman in Waynesville. The pre-party is free and open to the public.