Archived Outdoors
Drought strengthens, but recent rains could reverse trend
Wednesday, November 16, 2022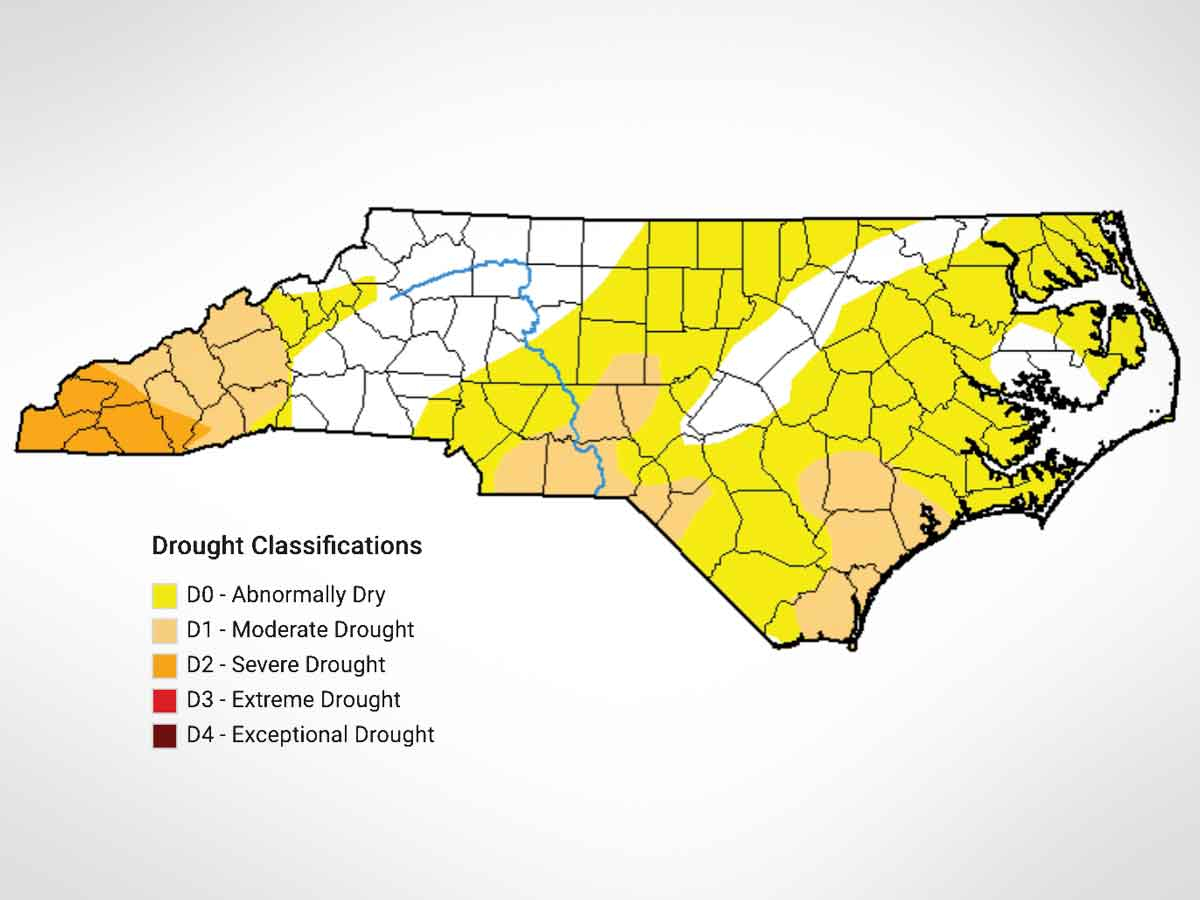 In the map released Nov. 10, only 19 of North Carolina's 100 counties were free of any drought designation. N.C. Drought Advisory Council map
The latest drought map released Nov. 10 shows strengthening drought in the mountain region, but significant rain from Tropical Depression Nicole that fell after the Nov. 8 data cutoff may result in an improved situation when the new map comes out Nov. 17.
The Nov. 10 map lists Jackson, Macon, Swain, Graham, Clay and Cherokee counties as experiencing severe drought, with an additional 19 counties — including Haywood, Buncombe, Transylvania and Henderson — in moderate drought. Fifty-six counties are labeled abnormally dry. The Town of Franklin asked its residents to reduce water use by 5% until the supply from Cartoogechaye Creek improves.
However, rainfall from Nicole was significant, with the National Weather Service reporting 1.69 inches in Waynesville and 0.81 inches in Bryson City Nov. 10-11. Cullowhee got 1.58 inches Nov. 11-13, but no precipitation is recorded for Franklin.