Archived News
WCU rolls out scholarship guarantee program
Wednesday, November 09, 2022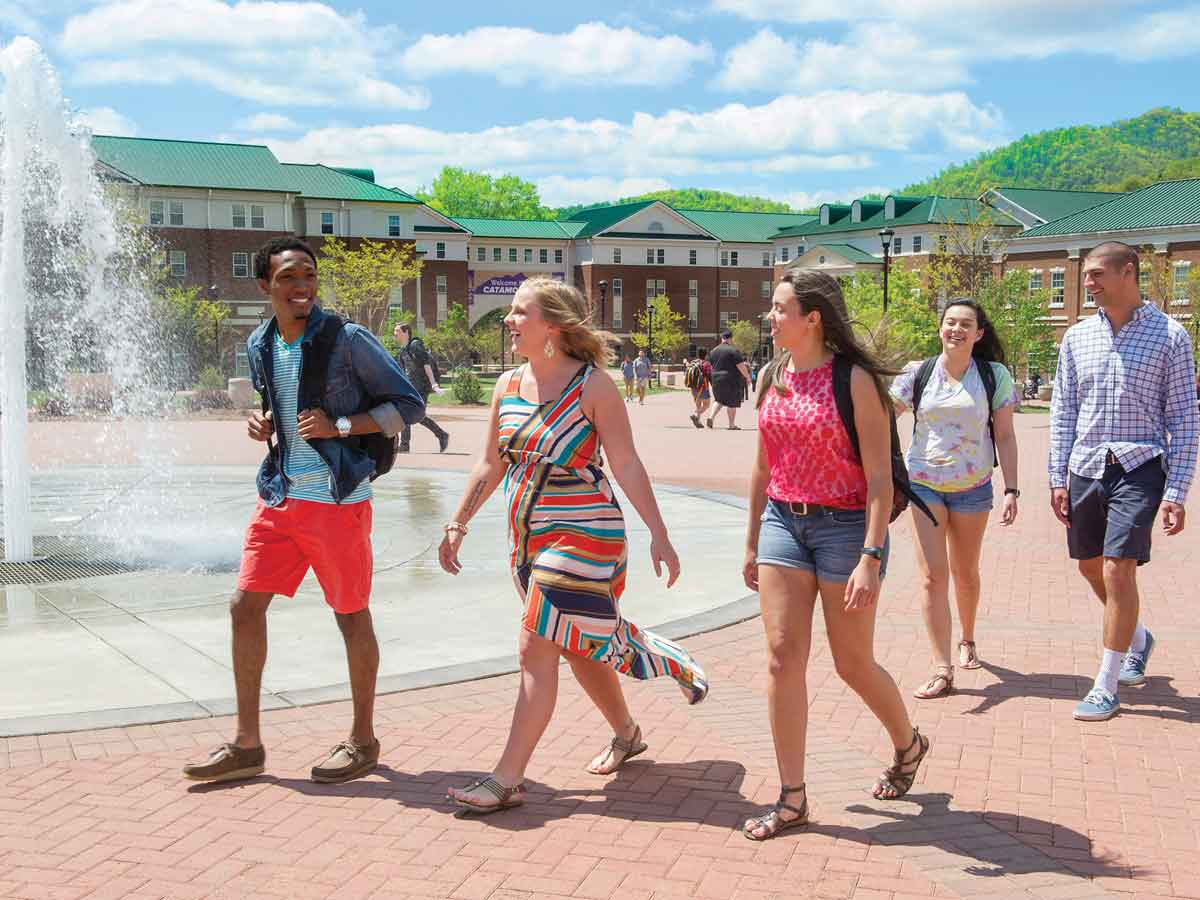 This fall, Western Carolina University will launch a pilot program that guarantees undergraduate students up to $3,000 per year in scholarships over the course of their four-year college career. Called Catamount Commitment, the program is a repackaging of Western's existing scholarship resources that aims to help students and their parents better count the cost of college before enrolling.
"We saw an opportunity to be more transparent and market to families more information about the aid and the expectation of support they could receive from Western over the life of the enrollment, over a four-year period," Vice Chancellor for Student Affairs Sam Miller said during a Nov. 4 Board of Trustees retreat in Highlands. "It will help them plan for the future. The current process didn't allow for them to know about all of their opportunities until literally just a few weeks before the deadline to commit to a four-year institution."
This year, prospective students who apply by Jan. 2 have only to look at the grid already online to find out how much scholarship support they can expect if admitted. Students with a high school GPA of 4.0 or above will receive $3,000 each year. The annual award is $2,000 for students with a 3.8-3.99 GPA, $1,500 for a 3.65-3.79 GPA and $1,000 for a GPA below 3.65.
"That's a gamechanger, I think," said Board of Trustees Chairman Bob Roberts. "That can really, really put us on the map."
The award will only be good for four years of fall and spring enrollment, and to keep the scholarship students must be enrolled in at least 12 credit hours with a minimum GPA of 3.0. The awards will be funded through WCU's existing general scholarships, with any program-specific or athletic scholarships stacking on top of the Catamount Commitment offer. However, Miller said, some transitional funding will be needed to initially launch the program. Those funding sources have already been identified.
The Catamount Commitment program combines with the N.C. Promise Tuition Plan, which brings undergraduate tuition for in-state students at WCU down to $500 per semester. For the 2022-23 academic year, in-state undergraduate students pay $3,578.58 per semester in tuition and fees, not including fees for meals or lodging.
"If a student reaches the top tier of the scholarship plus N.C. Promise they've got an investment of nearly $6,000 in their education," said Provost Richard Starnes. "That's a tremendous amount of investment of public dollars or institutional dollars in an age of disinvestment."
Trustee Haden Boliek said that N.C. Promise combined with Catamount Commitment will make it possible for a student to pay their way through college with a 20-hour-per-week job, graduating debt-free.
"That's a heck of a deal," she said.
The program is still new, so its parameters might change in the future. But WCU will keep the four-year commitment it makes to the freshman class entering in 2024, Miller said.
"It was a huge undertaking of folks to get to this point, and a lot of folks trying to think differently than what we've thought about in the past, so I give everyone a ton of credit for this," said Chancellor Kelli R. Brown. "I think it's exciting."