Archived News
Haywood County commission goes fully Republican
Tuesday, November 08, 2022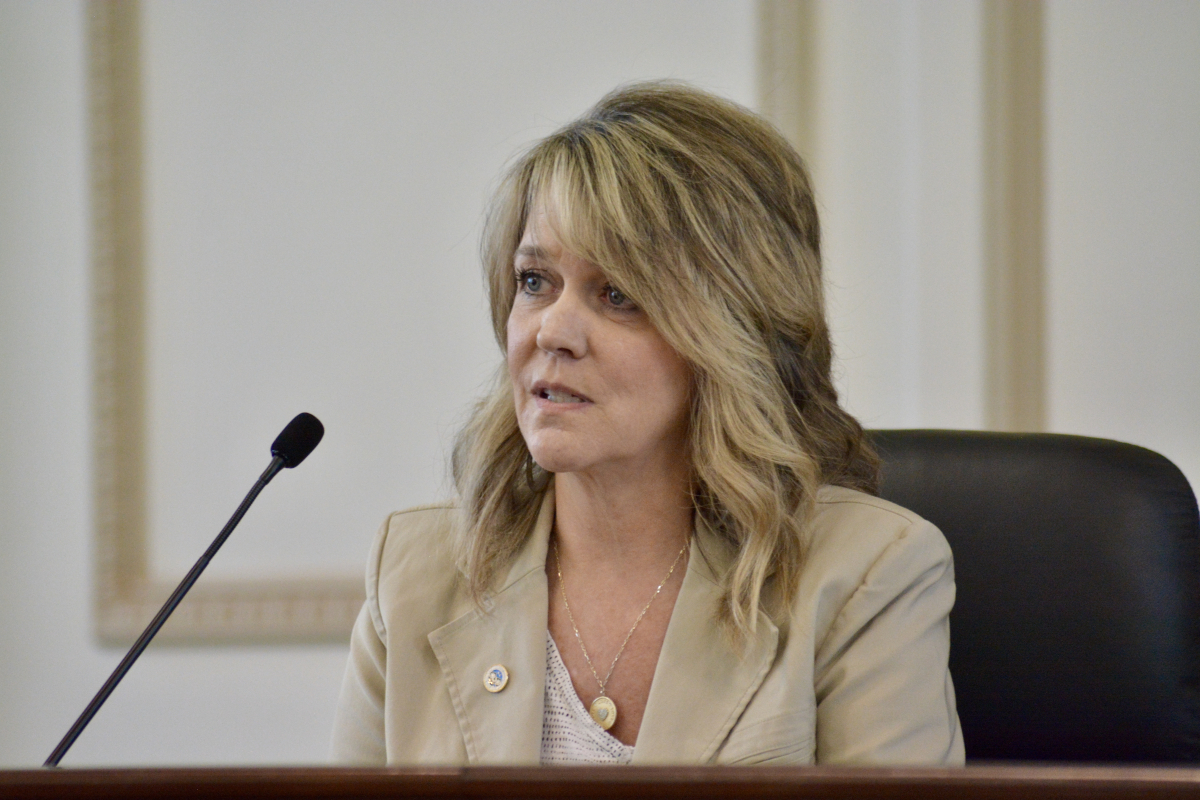 Incumbent Republican Jennifer Best again led the ticket.
Cory Vaillancourt photo
Just four years after gaining their first-ever majority on the Haywood County Board of Commissioners, Republicans succeeded in booting the last remaining Democrat, to put the commission at 5-0.
Incumbent Jennifer Best first joined the commission thanks to a lengthy appointment process shepherded by Haywood Republicans in 2020, after then-Commissioner Mark Pless was elected to the General Assembly. Republican voters appeared to be satisfied with her performance, as she led the Primary Election ticket this past May with one of the highest vote totals in recent memory.
She also led the ticket this evening, with 24.59% of the vote.
Fellow Republican incumbent Tommy Long trailed Best by just over two points, garnering 22.47% of the vote.
Long led the ticket when he was first elected to the commission in 2018, edging out longtime incumbent Dem Kirkpatrick and fellow Republican Mark Pless, all of whom won seats that year. With Pless, Long helped usher in that first-ever Republican majority on the commission after years of Democratic domination.
Incumbent Democrat and Waynesville attorney Kirk Kirkpatrick chaired the commission twice and had served for 20 years, but couldn't retain his seat with 19.66% of the vote. The other Democrat, Jeff Haynes, finished last at 16.43%.
Haynes has spent his entire career in law enforcement, and currently serves as the chief deputy of the Haywood County Sheriff's Office.
The final Republican to make it in was Terry Ramey. Ramey finished last in the Republican Primary Election in 2020 and in 2018, and also finished last in the Democratic Primary Election in 2016. Ramey came under scrutiny in September, when The Smoky Mountain News revealed he was the only candidate who owed back taxes to the county. The bills totaled nearly $3,000, with some dating as far back as 2012.
Ramey claimed that he was double-billed through his now-defunct business, Ramdog Enterprises LLC, and that at least some of the unpaid bills were not valid. Ramey also told The Smoky Mountain News that if the bills were valid, he'd pay them.
After Ramey met with the tax collector and tax assessor in early October, it was determined that Ramey's bills were indeed valid.
As of press time on the evening of Nov. 8, none of the outstanding bills had been paid, per county tax records.
Leave a comment
2

comments
PROGRESSIVE SOCIALIST TAX AND SPEND RINO KEVIN ENSLEY THE CHAIRMAN OF THE HAYWOOD COUNTY NORTH CAROLINA BOARD OF COMMISSIONERS HAS PUBLICLY STATED HE WOULD RESIGN IF VETERAN CONSERVATIVE REPUBLICAN TERRY RAMMEY GOT ELECTED ‼
NOW I'M PUBLICLY CALLING FOR KEVIN ENSLEY ? TO BE TRUE TO HIS WORD AND RESIGN ‼

Thursday, 11/10/2022

Not really True !!
We now have 2 republicans Terry Ramey and Jennifer Best ...
and 3 Establishment Tax and Spend RINO's Ensley, Rogers, And Long !!
Of Course, Liberal Fake News Cory Vaillancoot will try to spin everything to please his liberal handlers.

Thursday, 11/10/2022