Archived News
Familiar faces advance in Haywood commission GOP primary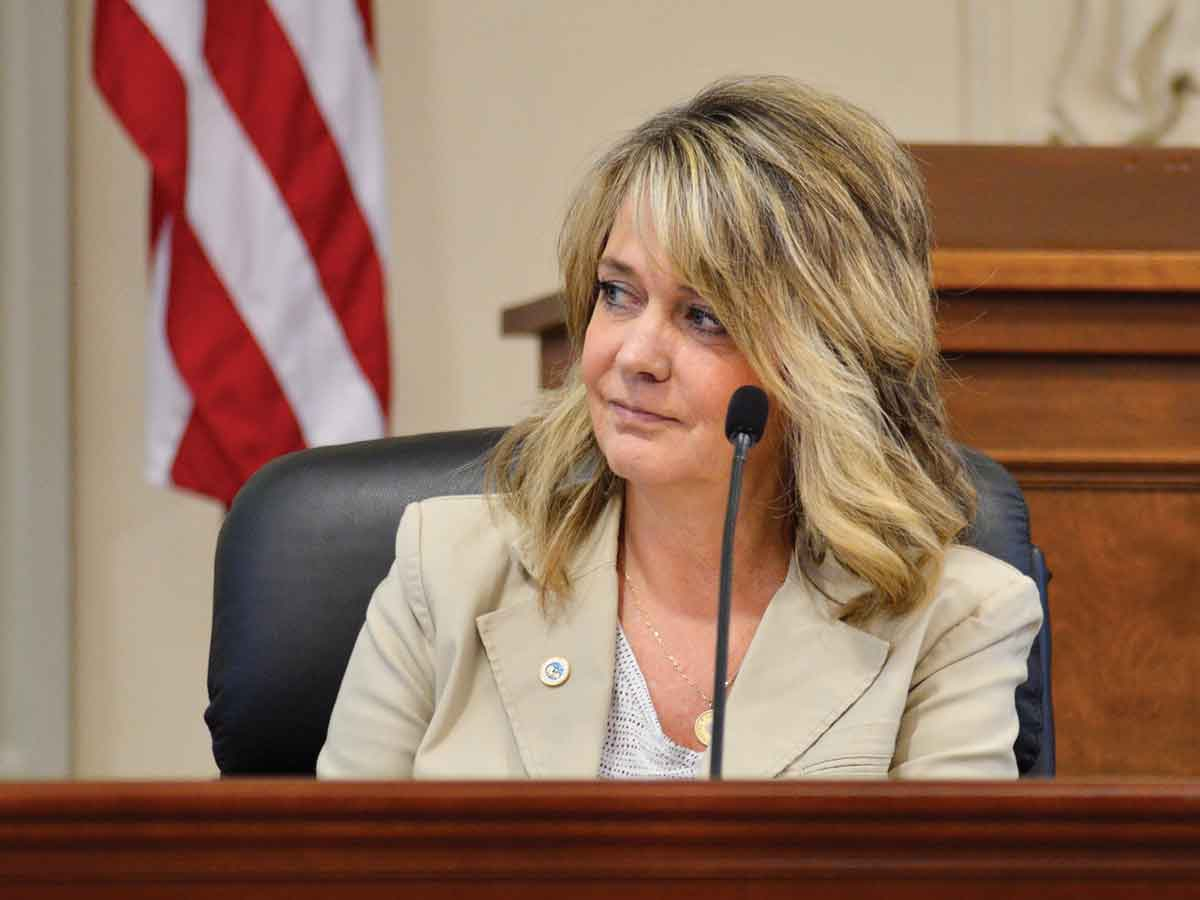 Commissioner Jennifer Best led all candidates with more than 4,900 votes. Cory Vaillancourt photo
Opting for experience over upstarts , Haywood County residents gave incumbent commissioners Jennifer Best and Tommy Long a vote of confidence in Tuesday night's Republican Primary Election, and also pushed retired wrecker operator Terry Ramey on to November.
"I had good help," said Best, who led the ticket with a whopping 4,918 votes, among the highest Primary Election totals in the past decade. "I really hope that the reason I was successful is that my desire to better the county is what showed, and that's why voters voted for me. I've said all along I want to protect the uniqueness of Haywood County."
It's been a long journey for Best, who emerged on the commission thanks to a competitive, transparent appointment process shepherded by Haywood Republicans in 2020 . Best filled the remainder of Mark Pless' term, as Pless was elected to the General Assembly.
Long finished a convincing second to Best, less than three points off her 28.7% total. Long was followed by Ramey, who finished a distant third with 17.1% — just enough to squeak past Erich Overhultz for the third and final slot. Overhultz came in at 15.8%.
Long said he appreciated voters' faith in him.
"The vote speaks for itself. People have placed their confidence in us. They realize the days we live in are trying times, and we're battling a lot of issues that came up unexpectedly," said Long, alluding to the Coronavirus Pandemic and the Pigeon River flood of 2021. "Now we're dealing with hyperinflation, but at least we're going into it in a strong financial position."
Ramey doesn't have any experience as a commissioner. He does, however, have plenty of experience running for commissioner. He ran as a Democrat in 2016, and as a Republican in 2018 and 2020. He finished last in the Primary Election each time, meaning this year will be the first year voters get to see Ramey's name on a November ballot.
James Nash, an HVAC contractor, finished in fifth place, three points behind Overhultz.
Best took 24 of Haywood's 29 precincts, although in two of them (South Clyde and West Waynesville) by just one vote over Long.
"She was phenomenal," Long said. "She campaigned hard, and the results showed it."
The five precincts Best didn't win were won by Long, who finished second best in all but 4 precincts. Overhultz claimed that honor, putting up strong totals in Center Waynesville and Hazelwood and only losing to precinct winner Best by a total of three votes in South Waynesville 2 and Saunook.
The only precinct not technically "won" by Best or Long was Big Creek, a sparsely populated area nestled up near the Tennessee border in far northern Haywood County. Few registered voters live there, and Best only counted four votes, good for third place. Overhultz scored a goose egg, Nash got two, and Long tied Terry Ramey with five.
There was no Democratic Primary Election held this year, as there wasn't enough competition. Longtime Democratic commissioner and two-time chairman Kirk Kirkpatrick and Haywood County Sheriff's Office Chief Deputy Jeff Haynes both got an automatic pass to November.
Dems couldn't field a third candidate, so when voters go to the polls in November, they'll be able to choose three commissioners from a field of five candidates — three Republicans, and two Democrats.