Archived News
Edwards takes 11th Congressional District over Beach-Ferrara
Tuesday, November 08, 2022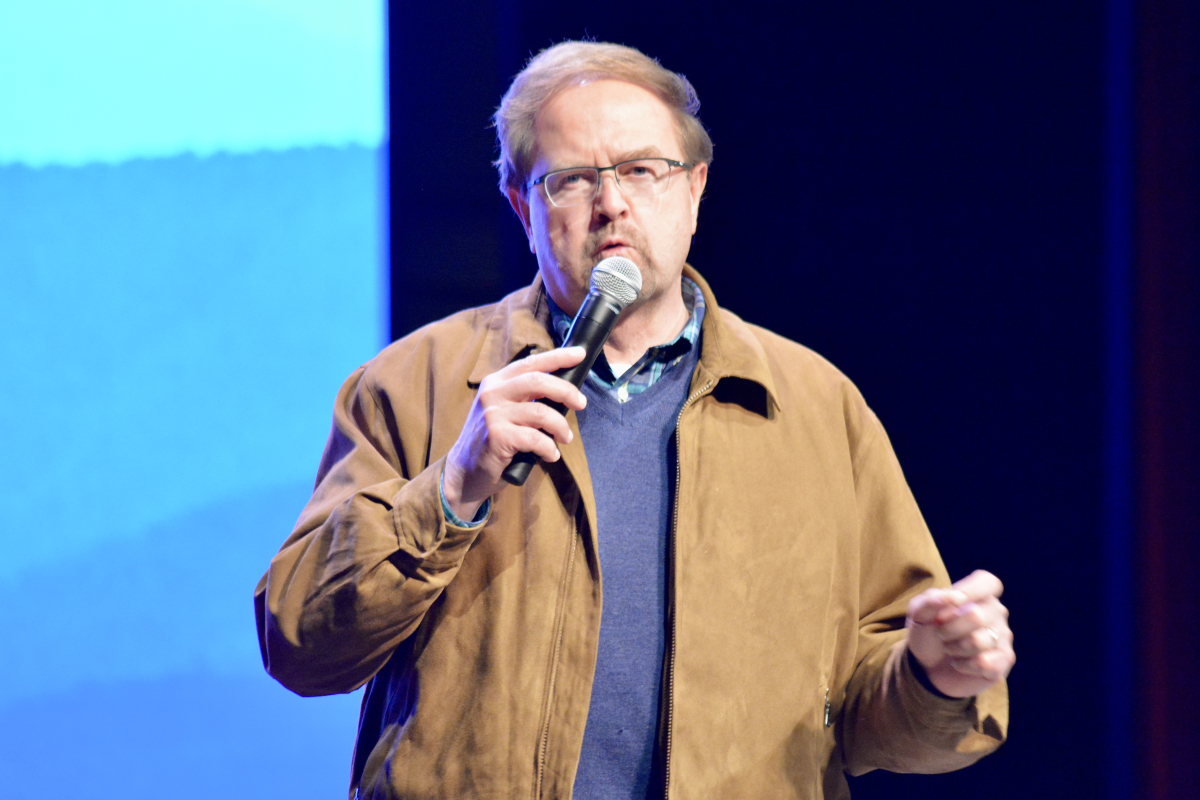 Sen. Chuck Edwards will follow Madison Cawthorn and Mark Meadows to Washington, D.C.
Cory Vaillancourt photo
Hendersonville's three-term Republican Sen. Chuck Edwards is moving up in the world, from Raleigh to Washington, after defeating his Democrat and Libertarian opponents earlier this evening.
Now, Edwards will get to work trying to restore the trust of 11th District residents after the previous two Republican representatives basically abandoned the job.
Mark Meadows, now considered a central figure in former President Donald Trump's efforts to overturn his 2020 election loss, resigned his seat in Congress in March, 2020, to become Trump's chief of staff, leaving Western North Carolina without a voice in Washington as the country struggled through a global pandemic and passed some of the largest spending packages in U.S. history.
After Meadows' departure, during which he attempted to block out other Republican candidates in favor of Maggie Valley realtor Lynda Bennett, Hendersonville's Madison Cawthorn slipped through a crowded Primary Election field to grab a spot in the runoff and subsequently win the nomination over the Trump-endorsed Bennett by almost 32 points.
Cawthorn was criticized for his poor attendance record on the Hill, and alienated establishment Republicans with inflammatory statements and a premature announcement that he'd run in a proposed new congressional district that ultimately never came to be.
Buncombe County Commissioner Jasmine Beach Ferrara became the first Democrat to challenge Cawthorn back in the spring of 2021, but once the final maps came down, Cawthorn had little choice but to return to the district that elected him after saying he'd run elsewhere.
After Cawthorn's departure, Edwards declared his intent to seek the seat.
While running in the Primary Election campaign Edwards appeared at nearly a dozen forums, calling out Cawthorn's absences, and then defeated Cawthorn in a hard-fought Primary Election during which it seemed each day brought a new scandal for Cawthorn.
Of the eight Republicans in the field, Edwards beat Cawthorn by just 1.57%, or 1,384 votes, out of more than 88,000 cast.
After the Primary Election Edwards refused to appear in any legitimate forum with his two opponents, instead opting for a taped appearance on a television station he'd paid hundreds of thousands of dollars to in the past for advertising.
The 11th Congressional District saw some changes during the redistricting process last year, but remains largely the same as it was in 2020. Nonpartisan mapping website davesredistricting.org estimates the new 11th should perform at 53.6% for Republicans.

Edwards appears to have slightly outperformed that figure, with 53.94% of the vote, to Beach-Ferrara's 44.37%. Libertarian David Coatney came away with 1.69%.