Archived News
Corbin cruises in North Carolina's westernmost senate district
Tuesday, November 08, 2022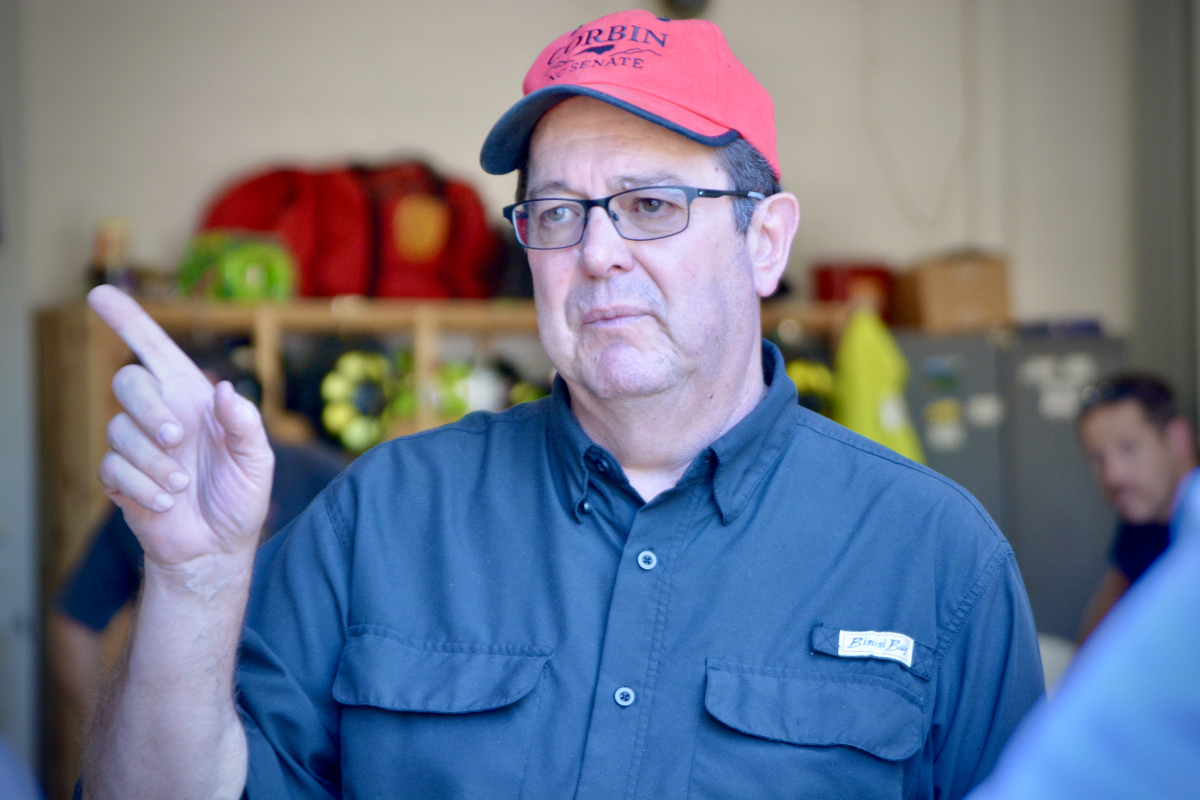 Sen. Kevin Corbin (R-Macon) talks to first responders at the Cruso Fire Station in September, 2021.
Cory Vaillancourt photo
Incumbent Republican Sen. Kevin Corbin, of Macon County, will go on to serve another two years in North Carolina's General Assembly after securing yet another electoral victory in his long history of public service.
Corbin began that public service when he was elected to the Macon County School Board at the age of 22. He spent 20 years there, including 16 as chairman.
After four years out of politics, Corbin was appointed to the Macon County Commission and then won a full term, and also went on to chair that body.
From there, he served two terms in the House, representing the 120th District.
Almost exactly three years ago, longtime incumbent Republican Sen. Jim Davis announced he wouldn't seek reelection to his senate seat, and endorsed Corbin. In the 2020 Republican Primary Election, Corbin won handily over upstart challenger Sarah Conway by more than 56 points.
In the 2020 General Election, Corbin defeated Haywood County Democrat Victoria Fox by a margin of 66.7% to 33.3%.
"I appreciate the support. I'm an incumbent, so I'm a known quanity and frankly I appreciate the votes we got from Democrats and unaffiliated voters, because Republicans only comprise about 40% of the electorate.," Corbin said. "I appreciate folks reaching across the aisle to show me support and I will represent them all to the best of my ability."
Corbin's 2022 victory over Jackson County Democrat Karen McCracken means that a Franklin Republican will have served the 50th District for 14 consecutive years.
With 53 of 94 precincts reporting at 8:50 p.m., Corbin was up 64.52% to 35.48%
Nonpartisan redistricting website davesredistricting.org puts the 50th District at 62.2% Republican.