Archived Arts & Entertainment
'We Will Not be Silenced' exhibit, reception
Wednesday, October 26, 2022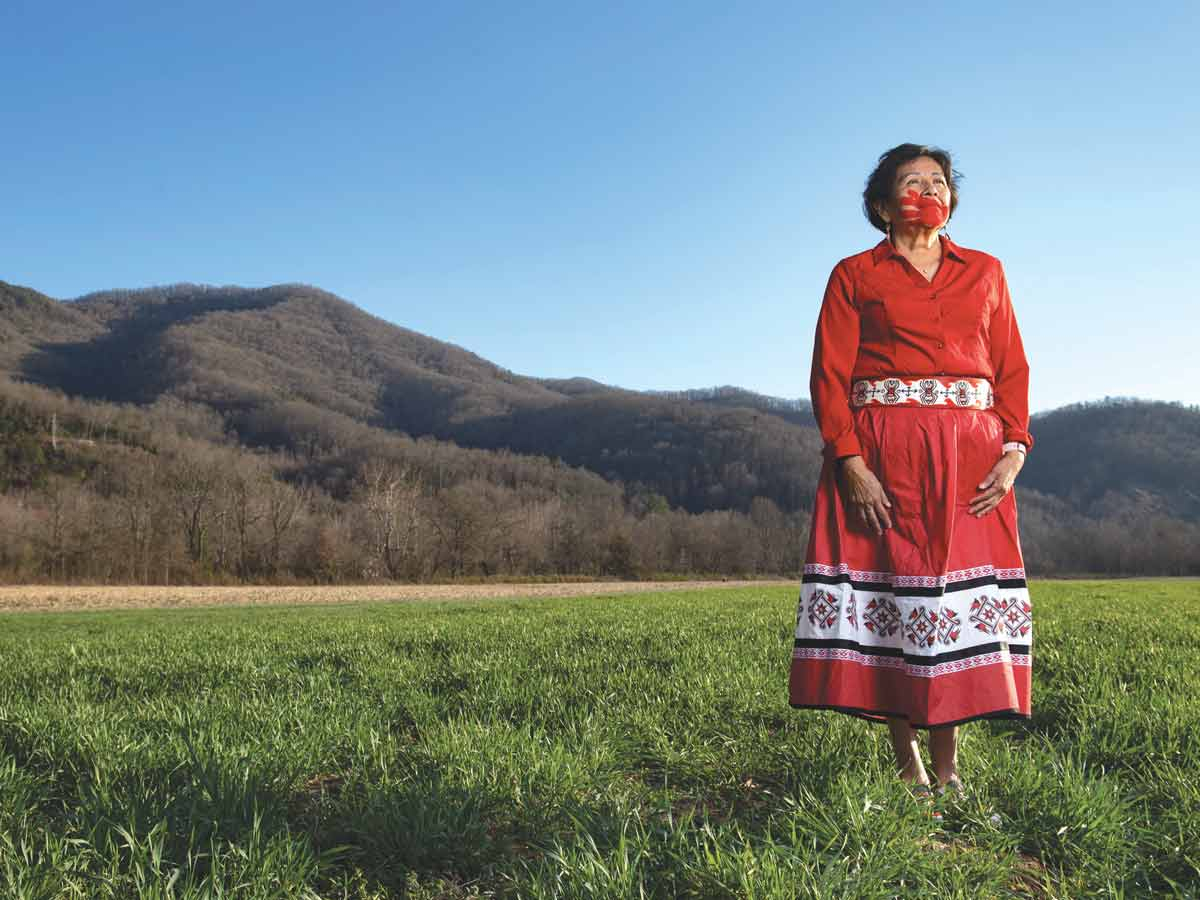 Ashley Tyler Evans, 'Mothering a Movement.'
A reception for the "We Will Not be Silenced: Standing for Missing and Murdered Indigenous Women" exhibit will be held from 5 to 7 p.m. Thursday, Nov. 2, at the Western Carolina University Fine Art Museum in Cullowhee.
This exhibition is a series of photographs and sculptures that bring voice to the international Missing and Murdered Indigenous Women (MMIW) movement through the lens of the Eastern Band of Cherokee Indians, Comanche Nation, Lumbee Tribe of North Carolina, and Métis Nation artists.
"The red handprint upon our faces represents the hand that was once there to silence us. We have removed that hand and are moving forward with our voices," said Sky Sampson, the director of the WCU Cherokee Center and organizer of this project. "We need people to listen and share the names of these women across the country. We need your help to make a change and to raise awareness. Help us take action today."
Enjoy complimentary snacks and beverages as we listen and create a community of change and awareness around the MMIW movement.
For more information and/or to purchase tickets, click on arts.wcu.edu/wwnbs.