Archived News
Sylva awards contract for Allen Street repair
Wednesday, October 19, 2022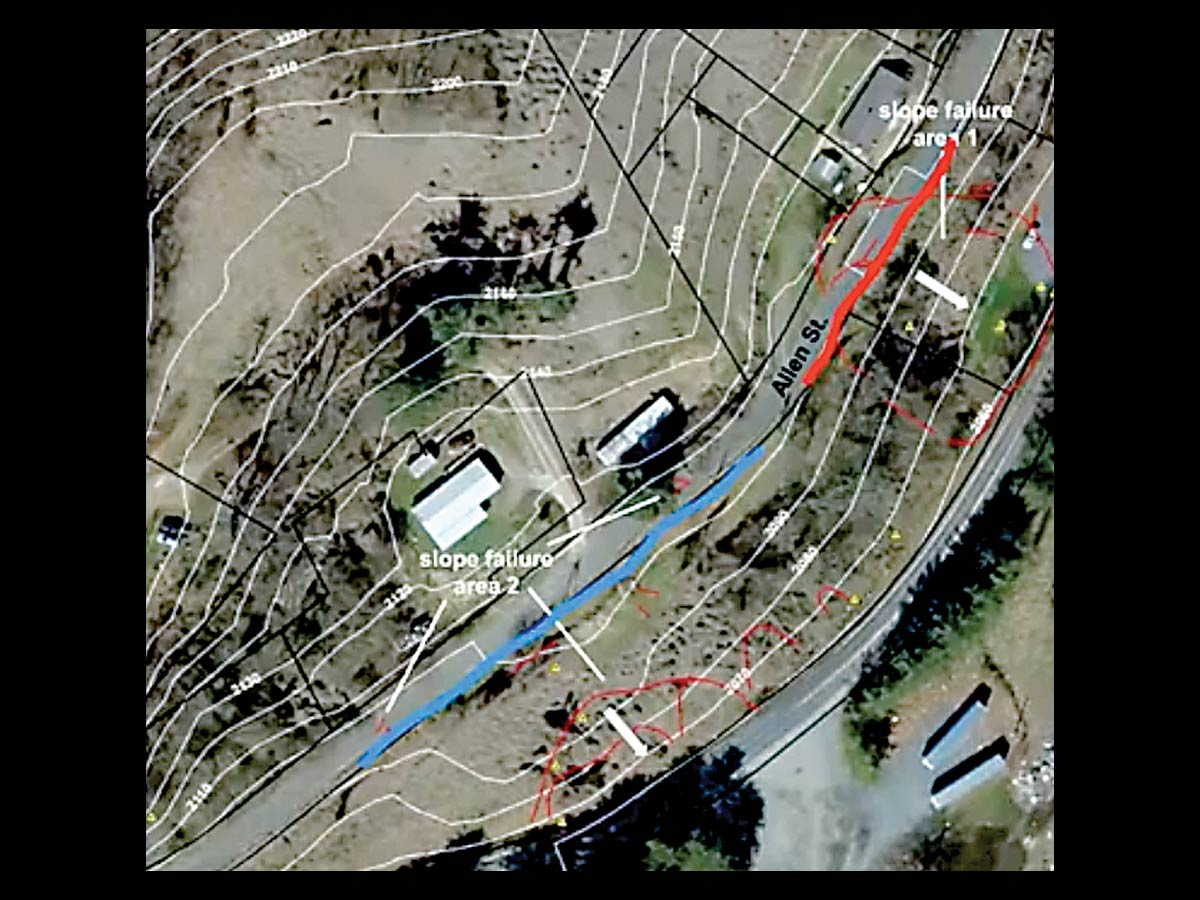 Sylva has taken the next step in the long process of repairing Allen Street after slope failure destroyed parts of the road early in 2020.
"We're excited to begin what's going to be the most complicated and expensive project in the town's history," said Town Manager Paige Dowling.
On recommendation from Civil Design Concepts, Sylva's engineering firm for the project, Sylva awarded the contract for the slope repairs and construction project to Wurster Engineering and Construction, INC. in the amount of $3,423,882 during its Oct. 13 regular meeting.
"This award approval is authorized under the emergency exemption," said Dowling.
With the award approved by the board, the designs for the project will now go to the DOT for approval.
"I'm just excited after all these years that we're going to be able to do something and fix this in a way that will hopefully be permanent," said Mayor Linda Sossamon. "Thank you all."
At the same October meeting, the town board approved amendments to both the Allen Street Landslide Capital Project Ordinance and the Bryson Park and Playground Equipment Grant Project Ordinance.
The Allen Street ordinance amendment includes $20,000 for rock exclusion, in case Wurster runs into mass rock during construction. Overhead utility relocation has been estimated at $141,000. Total expenditures for the construction project are estimated at $2,314,147. The town is paying for that amount with allocations from the general fund balance made over the last two years and a reimbursement from DOT.
The Bryson Park ordinance amendment increases construction and repair to match the latest cost estimates and offsets the cost by contingency. In order to meet the budget, the sidewalk along Chipper Curve Road that the town board had considered constructing had to be removed from the project.
Money for the Bryson Park upgrades and slope repair came in the form of a line item in the 2021 state budget entitled "Town of Sylva Playground Equipment," which allocated $3 million for the project. The public park, between Chipper Curve Road and the base of the slope that failed causing damage to Allen Street, was damaged by the landslide.