Archived Outdoors
Livestock Hall of Fame gets new members
Wednesday, October 12, 2022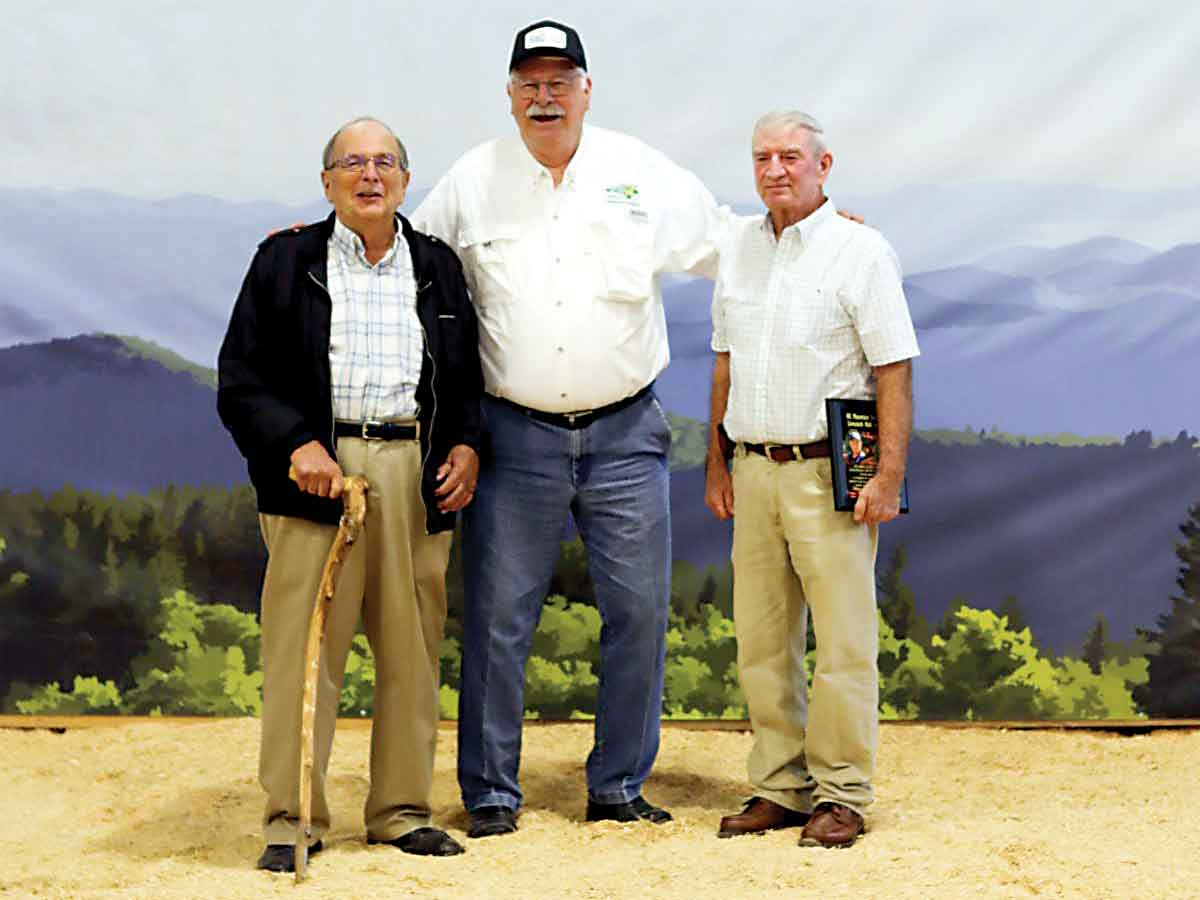 Inductees Jerry Plemmons and Jerry Roberts stand with Agriculture Commissioner Steve Troxler. Donated photo
Two Buncombe County men have been added to the N.C. Mountain State Fair Livestock Hall of Fame in recognition of their longtime support to the fair and livestock industry in Western North Carolina.
Jerry Plemmons, of Leicester, spent his career as a teacher and principal while also raising beef cattle through his late 70s, still participating in the WNC Beef Cattle Commission. Jerry Roberts, a third-generation farmer and 25-year employee of the N.C. Department of Agriculture and Consumer Resources, is a cow-calf producer with a commercial Angus herd. He serves on a variety of agriculture-related boards and committees, including the N.C. Cattleman's Association Board of Directors.
Agriculture Commissioner Steve Troxler inducted Plemmons and Roberts to the Hall of Fame during the opening weekend of the Mountain State Fair in September.