Archived News
Council Rep. Saunooke dies in office
Wednesday, October 12, 2022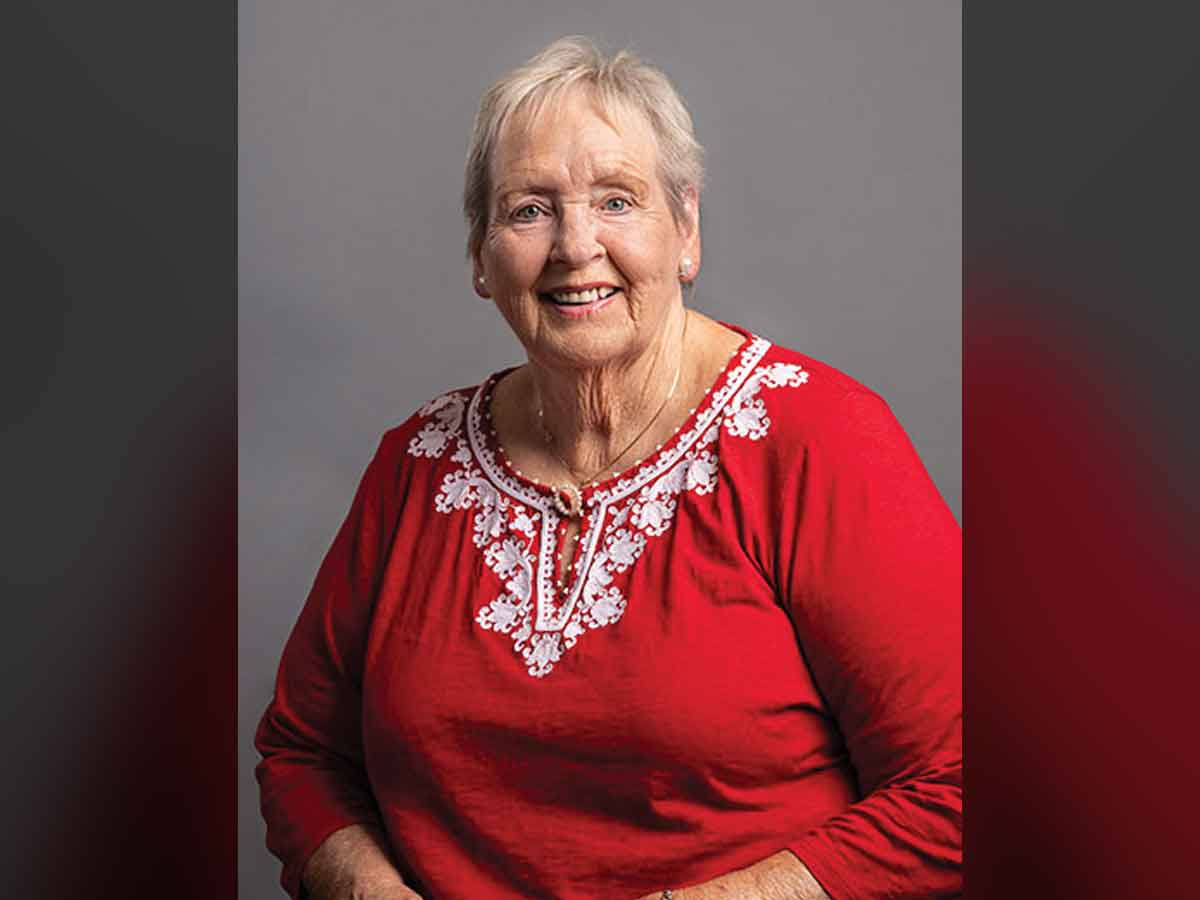 Painttown Rep. Tommye Saunooke was serving her 12th consecutive term on the Cherokee Tribal Council when she passed away Sunday, Oct. 9. EBCI photo
Painttown Rep. Tommye Saunooke, 82, passed away on Sunday, Oct. 9, in the midst of her 12th consecutive term on the Cherokee Tribal Council.
Principal Chief Richard Sneed announced the news with a Facebook post shortly before 8 p.m. that evening.
'My thoughts and prayers go out to the Saunooke family, and I ask that each citizen of the Eastern Band of Cherokee Indians take time to offer prayers and support for Miss Tommye's family," he wrote.
About an hour later, a post on the EBCI Tribal Council Facebook page said that members had received the news with "a heavy heart."
"She served her Tribe and her community proudly, 'Painttown the most prominent community,'" the post read. "She sure was proud of Painttown and loved being your representative. During her service to the Eastern Band, Ms. Tommye Saunooke was serving her 12th consecutive term as Painttown Council Representative. She will be missed by everyone."
NC-11 Rep. Madison Cawthorn also expressed his sympathy.
"I am deeply saddened to hear of the passing of Paint Town council member Tommye Saunooke," he posted on Twitter Oct. 10. "She will be fervently missed. My condolences go out to the Saunooke family and their community as they mourn their loss."
Virginia Lee "Tommye" Bradley Saunooke was born Aug. 22, 1940, to the late Thurman and Martha Sneed Bradley. A widow, she raised three children: Brad, Gerena and Kirk. Kirk Saunooke currently serves as Chief Justice of the Cherokee Tribal Court.
Saunooke prioritized education throughout her life, graduating from Sylva High School in 1957 and receiving an associate of arts degree from Brevard College in 1969. She later returned to school, earning a Bachelor of Science degree from Western Carolina University in 1996 and, a decade later, a master's in public affairs in 2006. After that final graduation, she served on the WCU Board of Trustees by the appointment of former Gov. Beverly Purdue. Saunooke also created the Painttown Scholarship Fund, awarded to a resident of the Painttown Community for attendance at a four-year college. She funded the scholarship herself and gave out more than $26,000 since its inception.
In 2018, Gov. Roy Cooper presented her with the prestigious Long Leaf Pine Award, awarded to individuals with a proven record of extraordinary service to the state.
Saunooke began her first term on Tribal Council Oct. 4, 1999, at the age of 59. Her 23 years as a member of the body have been a time of unprecedented change for the tribe as the casino enterprise, established in 1997, grew from a small operation that did not offer table games, hotel rooms or alcohol sales to a sprawling resort totaling more than 2.5 million square feet and bringing the tribe hundreds of millions of dollars in profits each year.
Saunooke's death comes midway through her term, with nearly a year left before the winner of the 2023 election would ordinarily be seated. The tribe's Charter and Governing Document states that, in case of a Council member's death, resignation or disability, the township in question elects a new member "under such rules and regulations as may be prescribed by Council or election rules." Cherokee law does not state a timeframe for such an election.
"The election to fill the seat could happen soon or the Tribal Council could wait," said Attorney General Mike McConnell.
Sneed ordered tribal offices closed Oct. 10-11 for a period of bereavement following Saunooke's death, with all flags on tribal lands to be flown at half-staff through Sunday, Oct. 16.
Saunooke's family will hold a visitation at Cherokee Central Schools Joyce Dugan Cultural Arts Center 5 to 8 p.m. Thursday, Oct. 13, with the funeral to be held at that same location 11 a.m. Friday, Oct. 14. In observance of the funeral, tribal officers will be closed Oct. 14 as well.