Archived News
Council overrides golf course project veto
Wednesday, September 07, 2022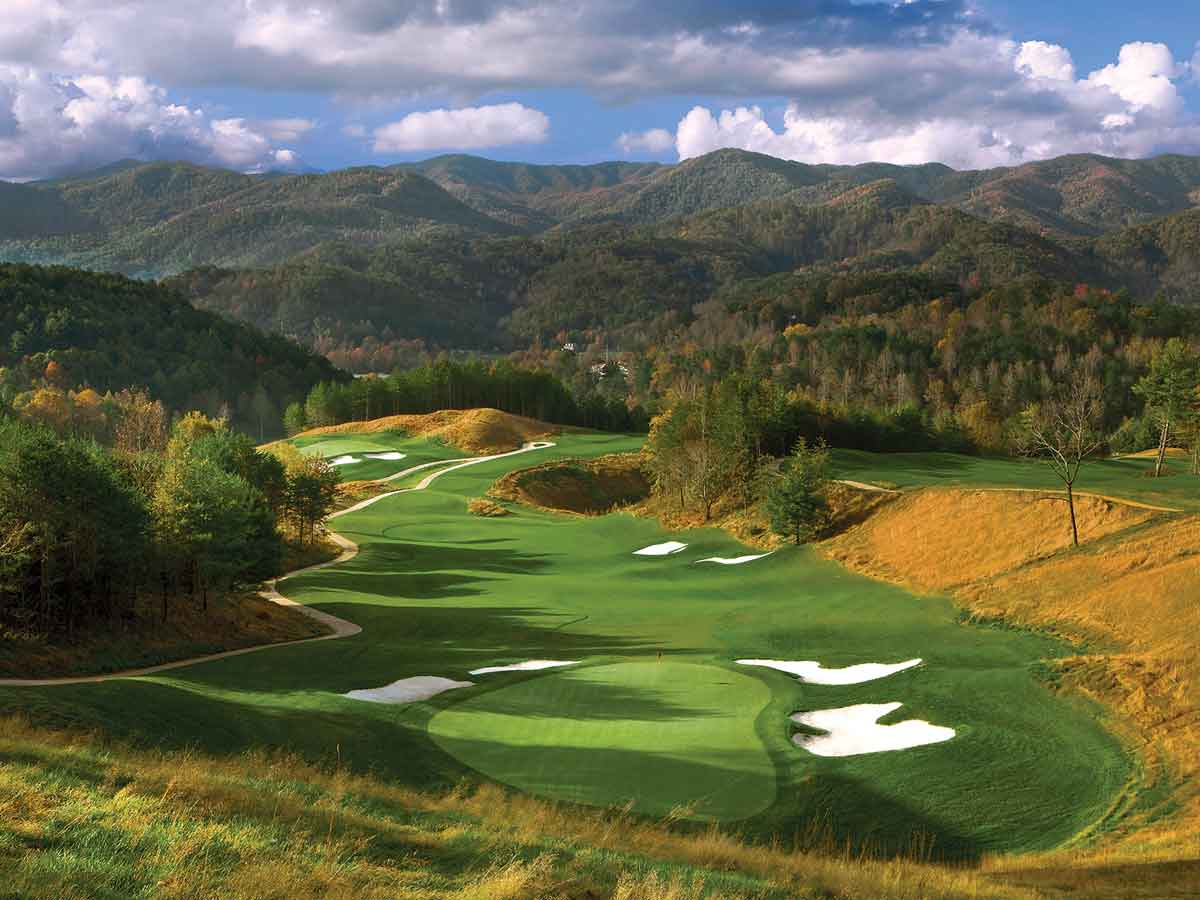 A $39 million hotel project at the Sequoyah National Golf Course in Cherokee will move forward after Tribal Council overrode a veto from Principal Chief Richard Sneed Thursday, Sept. 1 — by the narrowest of margins.
During its Aug. 4 meeting, Council voted 9-3 to increase the project's $23.5 million budget to $39 million. The project's original developer severely underbudgeted, Golf Board President Curtis Wildcatt told Council, so right-sizing the budget while accounting for inflation required a significant increase in funding.
However, Secretary of Treasury Cory Blankenship asked Council to table the vote for a month to allow time to better plan how to fund it. Council passed the resolution anyway, and Sneed issued a veto.
In his veto letter, read during Council's Sept. 1 meeting, Sneed said that he supports the project but issued the veto "for reasons of fiscal accountability and process."
Over the last two years, he wrote, Tribal Council has authorized more than $600 million in funding commitments for revenue generating, economic development and community service infrastructure projects. Revenue generating projects must meet a high bar to receive funding, and the golf course hotel project does not currently meet that bar. The project pro forma "has an overreliance" on the tribe's casino gaming enterprise for customer flow, Sneed wrote, given that there is currently no formal agreement in place between the two entities concerning rates and customer commitments.
"Without a formal agreement, the pro forma agreement is overstated and the risk of not meeting stated performance indicators is high," Sneed wrote. "This should be of significant concern to tribal leadership. As 100% owners of the property, the tribal government would necessarily be forced to subsidize any underperformance."
Moreover, Sneed argued in his veto letter, the project was "effectively stopped" in September 2021 when Tribal Council declined to approve additional funding for site work on the property.
"Because of the significant changes in scope and cost as presented recently for this project, this project should be treated as a new project and directed through the project work group as approved by Tribal Council," Sneed wrote. "Further, this project should be considered in coordination with the current comprehensive economic dev strategy process that is in its final stages."
Additionally, Sneed said the tribe should consider approaches other than sole ownership of the hotel.
"We should explore all available options for the development of this project that includes outside investment and options where the EBCI does not assume all risk," he wrote.
Tribal Council did not discuss the points raised in the veto letter prior to holding the vote, with Vice Chairman Albert Rose immediately moving to override the veto. Big Cove Rep. Teresa McCoy, Snowbird/Cherokee County Rep. Bucky Brown, Yellowhill Rep. T.W. Saunooke, Wolfetown Rep. Bo Crowe and Chairman Richard French supported that move. Voting against the override were Yellowhill Rep. David Wolfe, Birdtown Rep. Boyd Owle and Snowbird/Cherokee County Rep. Adam Wachacha.
Overriding a veto requires a two-thirds majority in the weighted vote system Tribal Council uses to calculate vote outcomes. Wolfetown Rep. Bill Taylor and Painttown Reps. Tommye Saunooke and Dike Sneed were absent, meaning that 24 of the 100 weighted votes were not present. A two-thirds majority of the remaining 76 votes thus required at least 50.7 weighted votes. The votes to override totaled 51.
Leave a comment
1

comment
The tribe seems to be "burning" money.
And it could come back to burn everyone in
the tribe.

Friday, 09/09/2022