Archived News
Experience on the ballot for Swain Commission chairman
Wednesday, September 07, 2022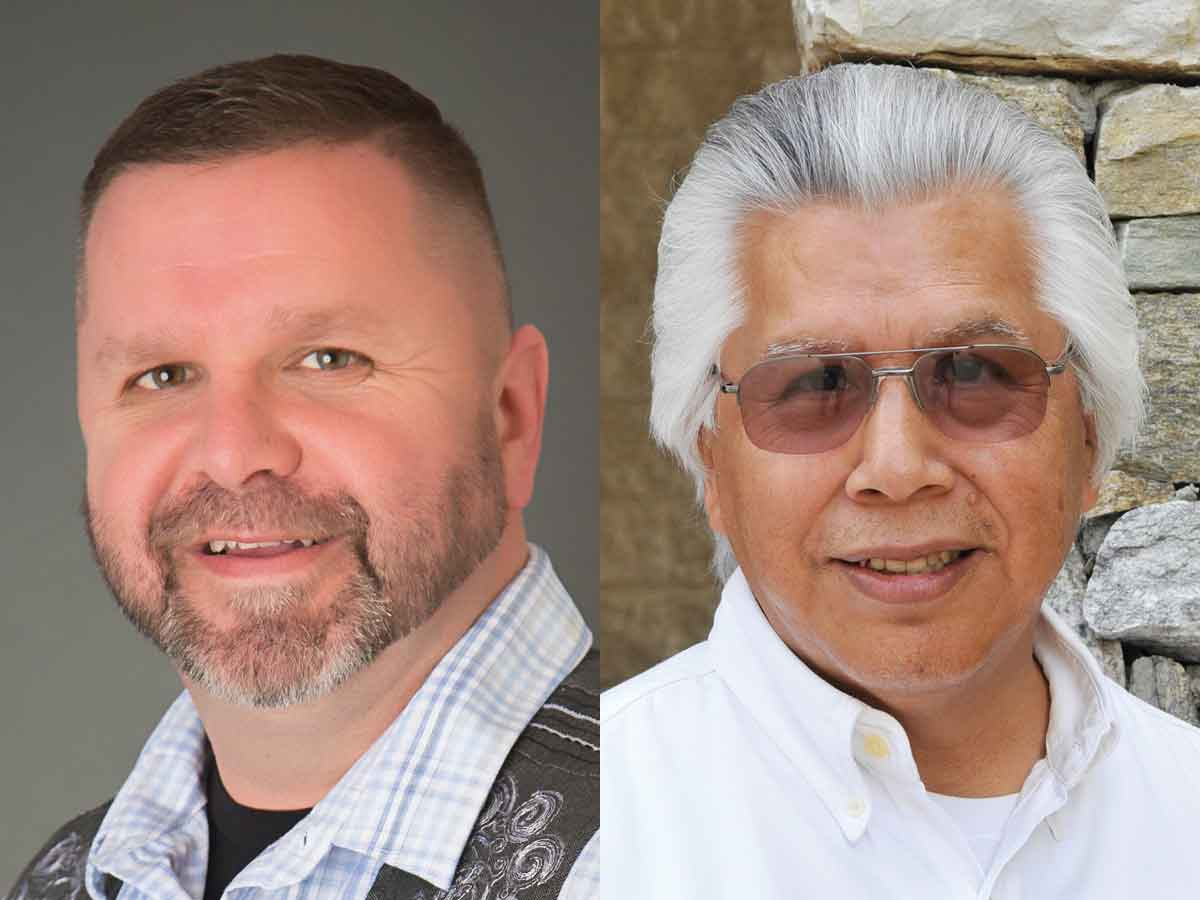 Kevin Seagle (left) and Ben Bushyhead.
The issues facing Swain County are similar to those in other Western North Carolina communities — an affordable housing shortage, a boom in short term rentals, a laundry list of large projects that need to be tackled — but its geography, demographics and economic makeup differ from many of its neighbors, given its relatively sparse population and the amount of federal land within its borders.
That's why Swain County Commission chair candidates Ben Bushyhead, a Democratic incumbent, and Kevin Seagle, a Republican who currently holds another commission seat, feel their experience will be necessary to steer the ship of county government for the next four years.
Kevin Seagle
Seagle owns a company through which he acts as a consultant on construction projects throughout the region.
Prior to taking a seat on the commission and moving into consulting, he worked for Swain County's building inspections department. He said it was that role that gave him a chance to hear residents' questions, comments and concerns.
"I felt like I needed to have a voice based on that," he said.
Seagle said the biggest issue facing the county is the lack of affordable housing. While he said Swain's "housing board" has given some good feedback to consider, he acknowledged there's still a lot of work to be done.
"That problem is nationwide," he said. "We've started gearing toward a solution, and we need to continue so we can get it nailed down."
Seagle also mentioned constructing a new youth center and improving the senior center as other top priorities.
While it may have been easier for Seagle to run as an incumbent for the seat he currently holds, especially since he has to vacate it to run for chair, he said that after some prayer, he felt called to run.
"I feel that being chairman of the board, I'd have a bit more input," he said. "I think I've got a pretty good chance, but it's all according to who turns out and how people vote."
Seagle wanted folks in Swain to know that he doesn't consider himself a politician.
"I just want the voters to know I'm relational and not political," he said. "I really feel that county board and even school board should never be political. You should figure out what people need and address those things."
While Seagle believes he's the best person to hold that office, he admitted that he harbors no ill will toward his opponent and believes the board he's served on for the last four years — which includes a balance of Democrats and Republicans — has compromised to do some good.
"We work together well," he said. "And I hope we can continue to do so."
Ben Bushyhead
Bushyhead served one term on the commission before being elected to the chair in 2018. He said his reason for initially running for office was simple.
"I just decided that one cannot complain if they're not willing to put themselves on the line and run for office and be subject to the scrutiny of the community," he said.
Prior to that, Bushyhead worked as a counsellor for those attempting to work their way through drug or alcohol abuse issues before becoming a pastor within the United Methodist Church, a position he ultimately retired from.
"When you have to teach people how to take care of themselves and take responsibility for themselves, it's a whole different arena," he said. "I felt those skills would help the county."
Bushyhead said that during his tenure, he was proud of the way the board came up with an animal control ordinance that everyone agreed on — one that was seriously needed amid a rising population of stray cats and dogs and took a good degree of compromise and community input.
"People would load up these animals an bring them to the backroads of Swain County and dump them," he said. "We have a lot of feral animals."
Bushyhead said the largest issue facing the county is affordable housing. He specifically mentioned investors buying up homes to use as short-term rentals and how that has fueled the crisis.
"We have a housing shortage for persons we want to hire to come in and work," he said. "We are dependent on tourism, so we need some housing for those workers and our citizens."
Like Seagle, Bushyhead had praise for the way the current board has been able to work together.
"I have been fortunate that the board of commissioners has learned and worked together," he said. "Do we have disagreements? The answer is yes, but as a unit, we come together and try to solve the problems we have faced. And I will say nothing negative about my opponent because if he were to win, then he has to come in and take the reins, and he doesn't need that negativity."
Leave a comment
1

comment
We don't need animal control here. We need really need good jobs not just summer jobs year around . They never even tried to keep con met here all they wanted is a Damm train

Friday, 09/09/2022