Archived News
Sylva reins in short-term rentals
Wednesday, August 31, 2022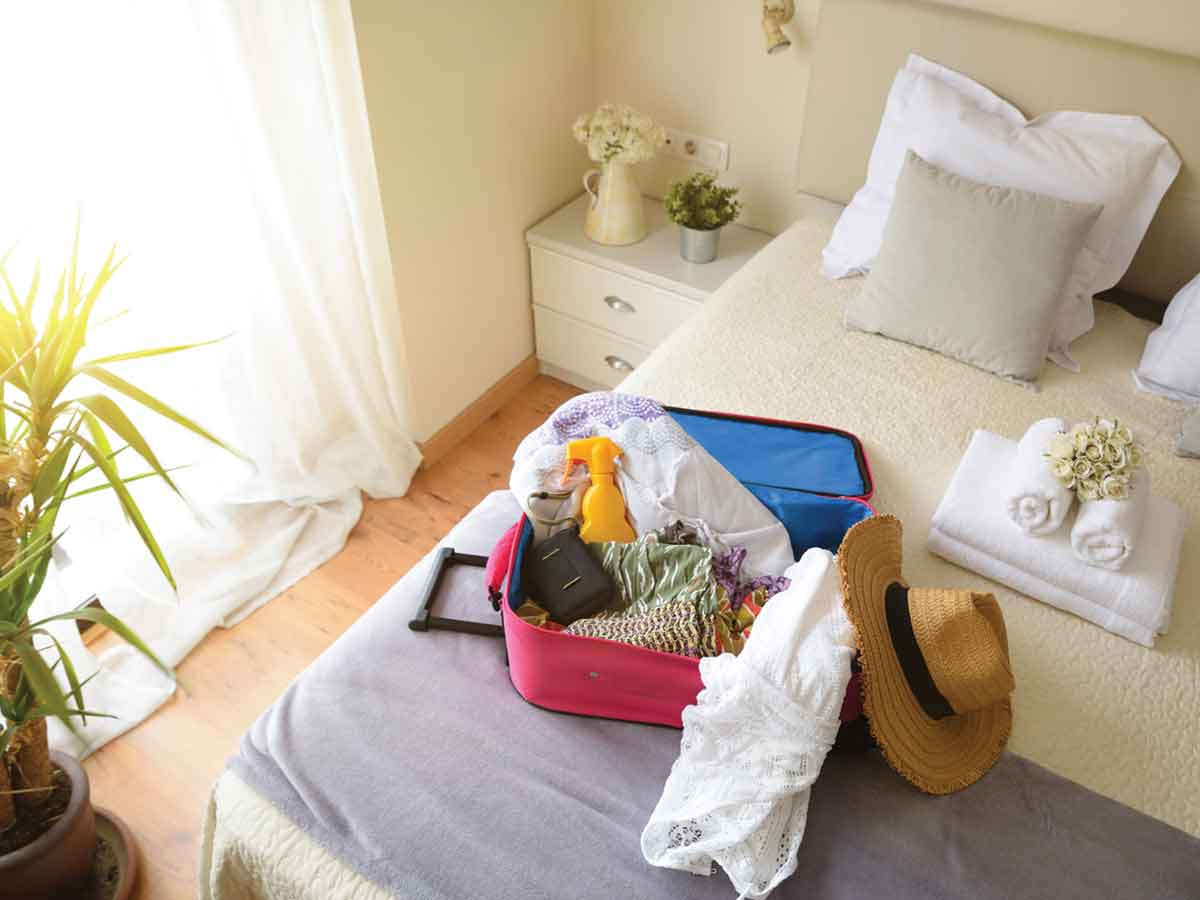 The revised ordinance passed by Sylva's town board lays out new rules for short-term rentals like those listed on Airbnb and VRBO.
New short-term rentals in Sylva will only be allowed as an accessory use to an existing dwelling, not the only residence on a lot, after the board unanimously voted to approve a revised ordinance on the issue last week. The move is part of an effort to address affordable housing, a problem plaguing many communities in the region.
"This is not the only approach that we want to take to address affordable housing," said Commissioner David Nestler. "We have the ability to regulate uses in town, that's part of living in a community. We get to balance the needs of our community members and determine what use regulations make sense. This is one of the tools that we have at our disposal to address affordable housing."
Monthly data published by the Canopy Realtor Association shows the average listing price for a home in Jackson County in July at $968,809. The median sales price and average sales price were $402,000 and $448,746, respectively.
What's new?
The previous ordinance did not allow any short-term rentals in the low-density residential district or the general business district. It did allow them without much restriction in all other residential districts, as well as the professional business district. Commissioners did not feel that this was a good fit for Sylva and began working to rewrite the ordinance earlier this year.
The new ordinance allows short-term rentals in all residential districts as well as the general and professional business districts. However, it also enacts some new rules.
The new ordinance states, "The purpose of this ordinance is to preserve existing neighborhoods, balance housing needs with tourism, and maintain the quality of life for residents and visitors of the Town of Sylva."
"The spirit of this thing is to encourage community, encourage people to live here, encourage the folks to come and work here," said Commissioner Ben Guiney. "That's what we're trying to address here."
The updated ordinance takes away the parking requirements for short-term rentals in the downtown business district. It requires that all rentals comply with all local ordinances and state laws, including but not limited to the town's noise and sanitation ordinances. In addition, it is the responsibility of the property owner to post those ordinances where guests will see them.
The final new point of the revised ordinance garnered the most feedback from the public. It states that short-term rentals are "only allowed as an accessory use provided that the primary use of the main structure is owner-occupied or a long-term rental." However, existing short-term rentals, those for which an occupancy tax was paid for the rental of such property prior to Aug. 25, are exempt from this requirement. If a rental is exempt, it remains exempt until it changes ownership.
"I think the biggest takeaway is that it wouldn't take away anyone's existing [short-term rental] because those are exempt from the change in the ordinance that is proposed, until it changes owners," said Commissioner Natalie Newman.
The new provisions in the ordinance are intended to keep housing costs affordable for Sylva residents — whether that is long-term rentals or the cost of buying a home.
Public feedback
Several residents spoke at the Aug. 25 public hearing. Some were in favor of the ordinance, others were opposed — most of whom owned short-term rentals — but almost everyone agreed that affordable housing was a big issue facing the town.
"Over the course of my time living here, I've watched members of my community fight to maintain and find housing," said Sarah Shelton. "People who have lived in these mountains for generations cannot afford to stay here or own land here. It is your responsibility to do what is right for every citizen in this town and vote in favor of these regulations."
"I'm a homeowner here in Sylva; I own multiple homes; we have multiple rentals," said Mary Garrett. "I want to have the freedom to continue to run my business."
Another member of the public who does not live in the town limits but owns short-term rentals within Sylva's town limits said, "I think it's very unfair, because like other people, we worked hard. We're retired, I worked in D.C., my husband was a police officer. We've invested a lot of money in our town, outfitting our place too. I want you guys to take note that there are people who aren't in it for greed."
Another resident raised the concern that if the town limits the availability of short-term rentals, it could inadvertently negatively affect all the local businesses that depend on tourism for survival.
"When it comes to private property rights, once you start taking that away from someone, it's a slippery slope," said Dickie Woodard. "Who would enforce it?"
Commissioner Mary Gelbaugh noted that this revised ordinance may not be the final word on short-term rentals in Sylva. Last year, Sylva contracted with the firm Withers Ravenel to update its Land Use Plan and Zoning Ordinance.
"Withers Ravenel was very clear that this is a very gray issue right now and it is constantly changing, and the legislature will probably come back with something; when, we don't know. This is a living document that could be altered," said Gelbaugh.
Several members of the public questioned why the town board was choosing this avenue to address affordable housing, to which board members reminded the audience that they have limited powers. Nestler noted that while this is not the only move the board wants to make to try and alleviate the need for housing, it is one option that is clearly within its purview.
Jennifer Harr asked the board whether it could use the tax money generated from short-term rentals toward projects that would increase the availability of affordable housing.
"Why don't we spend that money and use it to help people that need affordable housing?"
Using tourism dollars
Legislation permitting tourism bureaus to expend up to one third of their total revenues on tourism related expenditures passed in 2011. According to the legislation, tourism-related expenditures are those designed to increase the use of lodging, meeting, or convention facilities in the county or to attract tourists or business travelers to the county. The term includes tourism-related capital expenditures. The Jackson County Tourism Capital Project Fund gives community stakeholders the chance to apply for money made from room tax dollars in the county to fund projects that better the community for tourists and residents alike.
The Jackson County Tourism Development Authority began developing its application for capital projects in 2020 so that community stakeholders could apply for the available funds, and the first round of applications opened this summer. Up for grabs was a total of $750,000 . Although the money is held by the JCTDA, Sylva could apply to receive some of the money for tourism-related capital expenditures. However, when the application deadline passed in August, no entity in Jackson County had applied for any of the money.
Neighboring Haywood County announced the recipients of its TDA one-time special grant projects in June. It awarded $500,000 to four towns, as well as one grant to Haywood County for its bike park.
Town Attorney Eric Ridenour noted that while the JCTDA has the money available to spend, it does not get to choose how to spend it; those stipulations are laid out in legislation crafted by the General Assembly.
"Part of that occupancy tax should go back to helping alleviate some of the issues that rentals create, but unfortunately in North Carolina, they make it pretty difficult," said Nestler. "Nick [Breedlove] is doing a good job of trying to open that grant process, in fact the town of Sylva will be applying for one of those TCPF grants, but he is very limited in what he can do with that money."
Ridenour brought up the case of Highlands, which has been in ongoing litigation for its short-term rental ordinance.
"Highlands has 270 short-term rentals within the municipal limits of the town of Highlands," said Ridenour. "So they have lost the real town; it's purely tourism-driven. If you try to retain what everyone here knows as downtown Sylva, if you open that up so that it's unbridled short-term rentals, downtown Sylva with real residents probably will no longer exist. So this is one way to preserve a real town with real businesses that is something other than purely tourists. That is another factor that goes into reining in short-term rentals."
According to Nick Breedlove, executive director of the JCTDA, there are about 20 short-term rentals currently operating in Sylva. Ridenour noted that those existing rentals would be grandfathered in, and not have to comply with the stipulation that short-term rentals only be allowed as an accessory use as long as the rentals are owned by the same person.
"We're trying to do this in the best interest of Sylva," said Commissioner Greg Mcpherson.
Find the revised ordinance at sylvanc.govoffice3.com .
Leave a comment
5

comments
What does ". . .short-term rentals only be allowed as an accessory use as long as the rentals are owned by the same person" mean?

I grew up in Cullowhee and would like to come home, but there are no long term rentals available and I haven't been able to find a home for sale for $350K.

Sunday, 09/04/2022

What does ". . .short-term rentals only be allowed as an accessory use as long as the rentals are owned by the same person" mean?

I grew up in Cullowhee and would like to come home, but there are no long term rentals available and I haven't been able to find a home for sale for $350K.

Sunday, 09/04/2022

Excellent!!! So excited for the future of our town! The difference is startling from the opinions of those who own several houses to those who do not own a home at all. The growing class divide is evident here, one controls the other. Sylva is no exception, but it stops here. I wish the article had noted the same people opposed to the regulations were also complaining about the "recent uptick in homeless people" and asked for a stronger police presence on those people. You take housing, you get homelessness. Astounding they couldn't do that math.

Friday, 09/02/2022

Excellent!!! So excited for the future of our town! The difference is startling from the opinions of those who own several houses to those who do not own a home at all. The growing class divide is evident here, one controls the other. Sylva is no exception, but it stops here. I wish the article had noted the same people opposed to the regulations were also complaining about the "recent uptick in homeless people" and asked for a stronger police presence on those people. You take housing, you get homelessness. Astounding they couldn't do that math.

Friday, 09/02/2022

Out of curiosity, why have you chosen Canopy Realtor Association as your expert source for real estate in Jackson County. For future articles, you might try reaching out to Carolina Smokies Real Estate Association. Their agent members are far more knowledgeable about real estate values and transactions in Jackson, Macon and Swain Counties.

Thursday, 09/01/2022